WSI's fourth "women in the seafood industry" film prize will be open for entry until 2 July 2020. As the organisation states: "This gives six months to shoot a short and sharp video and highlight the contribution of one or several women in any segment of the seafood industry."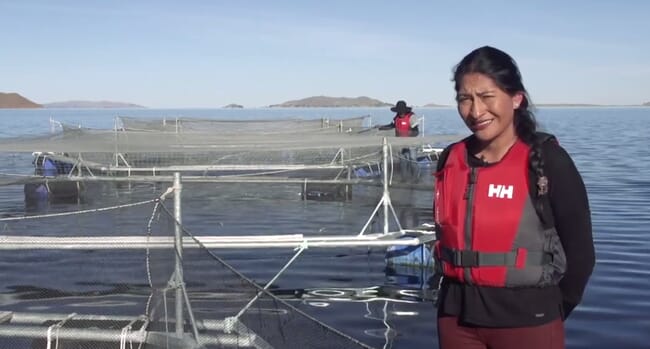 The 2019 edition was a real success, with 32 entries recorded from all over the world. Aquaculture-related films - one covering Indian oyster growers and the other Peruvian trout farmers - scooped the second and third prizes respectively.

Making the invisible visible
Women are in many circumstances ignored, invisible and consequently often unrecognised. However, FAO utilised five of the best WSI films during the world Fisheries Sustainability Symposium in November 2019 to illustrate the crucial role of women in the seafood industry.

Positive impacts
Participating in the competition produces multiple positive impacts. It sheds light on the contribution of women in the seafood industry, a role which often stays invisible. It offers working women a unique opportunity to explain and share their experiences. Last but not least it helps them to be heard and recognised by the surrounding community, including authorities.
Who can participate?
Individuals, women and men, collectives and institutions, are invited to send films of less than 4 minutes describing the life of women in any segment of the seafood industry: fishing, aquaculture, processing, trading, managing and all related activities, including teaching/training. All details of the competition can be found here: https://womeninseafood.com/
Awards
An international jury consisting of seafood professionals from five continents will select the three best videos, which will be announced in September 2020.
The winner will receive €1,000 while second and third place will win €500 euros each. Furthermore, WSI has decided to designate four additional winners who will receive a non-monetary prize.
Entries and enquiries should be sent to WSI's president, Marie Christine Monfort, via womeninseafood@wsi-asso.org