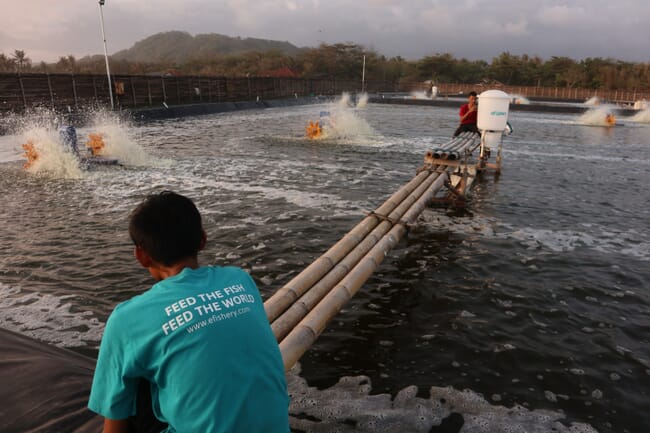 The startup, which launched in 2013 with a digital smart feeder designed to reduce feed waste and increase productivity in the shrimp farming sector. Its offerings to farmers now include a complete digital system for managing farming operations, as well as an online marketplace – to link farmers directly to buyers – and access to financial services, which will allow farmers to invest in and expand their operations.

Neither eFishery nor Aqua-Spark - who were one of its eariest investors - were able to confirm the details of the agreement when contacted by The Fish Site. However, according to AgFunder, Abu Dhabi-based 42XFund contributed $100 million to the Series D round, SoftBank Vision Fund II invested $5 million and Northstar Group the remaining $3 million.
According to Business Times, The valuation for eFishery has more than tripled, from $407 million to $1.3 billion post-funding.
*eFishery is, like Hatch, part of Aqua-Spark's investment portfolio, but The Fish Site retains editorial independence.