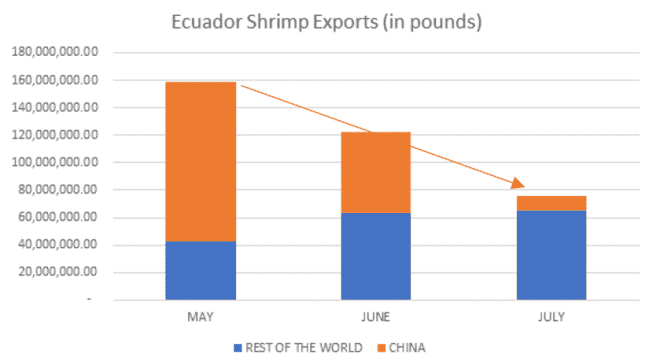 Prices have also crashed to their lowest point for over a decade according to the Minister of Production, Foreign Trade, Investments and Fisheries, Iván Ontaneda.

According to the shrimp producers' association, hatcheries have registered a worrying drop in production, as have grow-out farms – with dry pools visible from the air, a situation last seen during the appearance of the white spot disease.
Added to this scenario is the report by the producer sector of a decrease in stocking densities to avoid greater economic losses that lead to layoffs of the personnel.
The drop in production was reflected in June's export statistics, which were 37 million lb less than in May.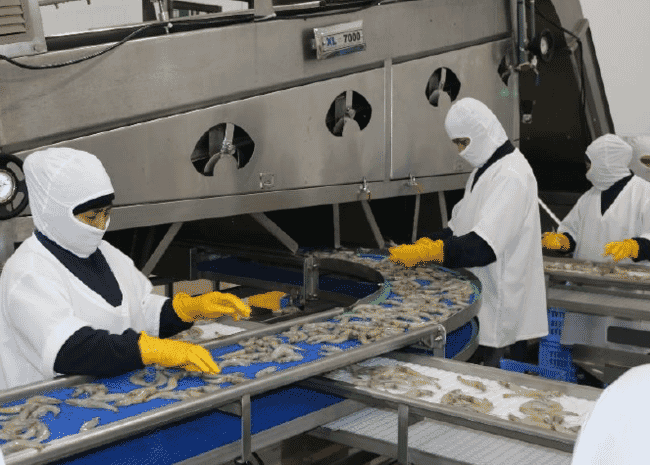 China, which accounts for 62 percent of Ecuadorian shrimp exports also registered a drop in demand, since in May sales to that destination reached 116 million lb, while in June the National Chamber of Aquaculture (CAN) statistics show a decline to 59 million lb – a 49 percent drop.
According to CNA projections for July, only 80 million lb will be exported this month, of which China will account for only 11 million lb.
Regarding the situation with the Chinese market, the shrimp sector is responding to new demands immediately. PCR analysis of packing plant personnel has become widespread, as well as the reinforcement of biosecurity measures in the areas of packaging material and containers. In this way, Ecuador is collaborating with the Chinese Customs authorities to the improvement of biosafety processes in this new global context.