Fisheries management needs to take the mutual impact of capture fisheries and aquatic ecosystems into consideration. This course introduces the ecosystem approach to fisheries (EAF) as promoted by the UN's FAO – an approach that is aimed at integrating the interests of all uses and users and pays special attention to the impact of fishing on other ecosystem elements and functions.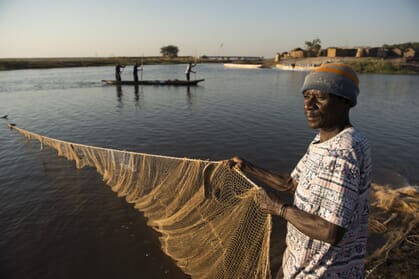 The course will make participants familiar with EAF theory and with the FAO toolbox developed for the preparation and implementation of an EAF management plan. It will also provide analytical tools to make more sense of socio-economic and fisheries data.
Applicants should have an academic degree (BSc or equivalent) in a discipline relevant for fisheries management, and have at least three years of relevant working experience. Proficiency in English is required.
Wageningen Centre for Development Innovation (part of Wageningen University and Research) offers multiple course throughout the year, which aim to help develop the qualities needed to be creative, adaptive and responsive to the dynamics of a rapidly changing world.
Practical information
Date: 16 - 27 April 2018
Application deadline: 05 March 2018
Application deadline NFP (KOP) / MENA: 18 October 2017 (for a scholarship opportunity)
More information and registration is available here.