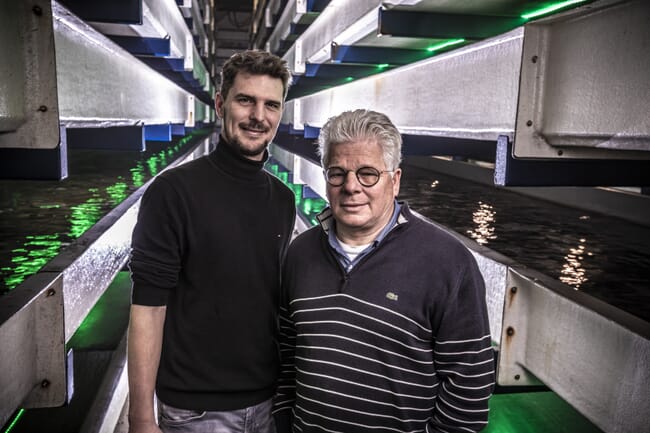 Based in the province of Zeeland, Seafarm breeds turbot before selling them to a range of channels, including directly to consumers in their on-site restaurant.
ASC's Flatfish Standard, which was launched in 2019, was developed in response to market demand for species like turbot, halibut and flounder, with total global production of the species covered by the standard estimated at around 200,000 tonnes per year.
To achieve certification a flatfish farm has to demonstrate it is limiting environmental impacts such as minimising chemical use and maintaining high water quality, as well as acting in a socially responsible way by providing workers with a safe and fair working environment, and treating neighbours and local communities with respect.
Seafarm uses natural spring water and does not use antibiotics or drugs in its production.
Dave Bout, co-owner of Seafarm, said: "We come from a fishing family so we have always had a strong connection with the sea, and a strong desire to protect the environment on which we rely for our food.
"ASC certification gives our customers a demonstrable assurance of this commitment. It means we can show them that our environmental dedication has been transparently audited. Running our own restaurant on-site, we know that this sort of assurance is increasingly important to seafood lovers."
First of many
Maud van den Haspel, ASC general manager for The Netherlands, said: "This certification is a demonstration of Seafarm's dedicated approach to responsible farming, and it is a proud moment for all Dutch seafood lovers. It's also great news for consumers, because it means they can enjoy turbot knowing it has been produced with minimal environmental and social impacts.
"I'm confident that this will be the first of many certifications. Seafarm's achievement will encourage more producers to follow suit and demonstrate their environmental credentials."
Seafarm is currently working on improvements to their energy-efficiency and waste disposal, with the aim of producing fish using only renewable energy.