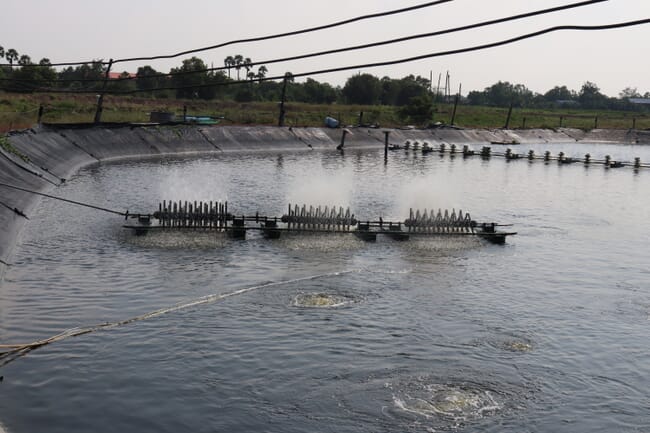 DIV1 was first detected in China, but the COA announced that it had reached Taiwan this week, with ten of the 30 shrimp and crayfish farms where testing has been carried out found to have infected crops, according to Taiwan News.
The virus, which was first detected in 2014, reemerged in China's Guangdong province in February this year. In China it has been impacting both Pacific whiteleg shrimp (Litopenaeus vannamei) and giant river prawns (Macrobrachium rosenbergii), causing their shells to become reddish in colour, then soften - leading to mortality levels of around 80 percent.
In Taiwan COA Deputy Minister Huang Chin-cheng has said that infections have so far been seen in Hsinchu County, New Taipei City, Yilan County, Kaohsiung City, and Yunlin County, and the farm owners had been ordered to cull all affected crops to stop the disease from spreading.
He confirmed that approximately 1,207 kg of crayfish and 201,000 larval shrimps have been eradicated in Hsinchu while 973 kg of shrimps in Yilan have also been culled. He pledged compensation to the shrimp farmers for their losses as well announcing plans to improve management of the sector.