Can you explain your work in the Asian shrimp farming sector?
I'm currently working with shrimp producers in the Chumpon, Surathani and Rayong regions in Thailand to develop management advice and tools to reduce the potential impact of disease outbreaks, through establishing early warning systems.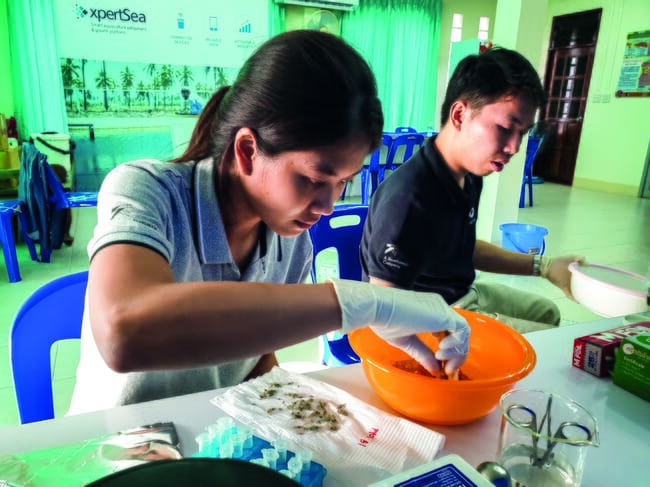 The database that we have built – the myshrimp.farm application – collates information from multiple sources and builds related user interfaces for data input and data use/provision of advice to enable farmers and industry managers to reduce disease outbreaks at individual farms and at the area-level through improved farm management and coordinated action.


Within the mobile shrimp diagnostic programme running in Thailand, we now have increasing farmer engagement and accelerating momentum. The efficient use of the right tools in analysing samples and data reduces the time needed to make critical decisions. The tools are user-friendly and simple in input but powerful in their output.
Putting the right tools in the farmers' hands will give them the greatest control they have ever had over their stocks. The aligned use of mobile analytical tools now will help us all achieve the strategic velocity and efficiency needed in farm management and production.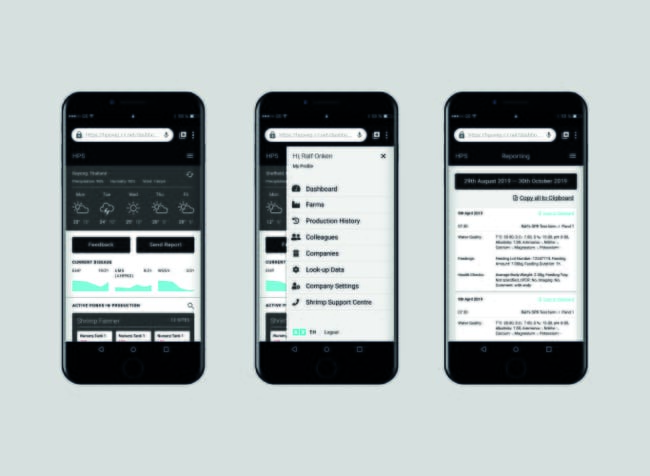 What are the key benefits of using data tools?
I believe data tools can serve two related goals: increasing transparency and trust across the food chain, and helping producers drive improvements on their farms.
Producers often use manual data sheets to record information for their farms by countries and regions. This means that information is often not stored in a single area where the data can be analysed and put to use easily. This presents a major opportunity for us to help standardise, record, analyse and share data in a way that will both drive well-informed action, create best practice and generate transparency and trust between different actors in the food chain.
I like to think that data provides a platform for more proactive thinking. By introducing data management tools to a food production system we remove the guesswork from farming, it becomes much more predictable over time and farmers can follow their data in real time and act quickly.
Data offers the opportunity for producers, retailers and regulators to compare themselves to others, and to stand up and present evidence-based statements and stories about their results and outcomes, thus increasing transparency. Data and technology are empowering in this way, giving producers a level of control that they may not have had previously.
How can you promote standardisation and sharing of data?
It often requires a cultural change to train people to collect data and see the benefits it provides in improving production.
A practical example of this is the use of screening for particular diseases. In the shrimp industry we are working with producers using mobile diagnostic tools to identify diseases. This information, together with environmental and production data – on factors such as temperature, salinity, dissolved oxygen, mortality, feed information and growth – helps to build a picture of factors that could lead up to a particular disease outbreak.
Standardisation allows farmers to be measured and benchmarked against each other to help identify where key challenges as well as best practice may exist.
In some food production systems prophylactic treatment of antibiotics is often common practice. This means that medicines are used before there is a disease outbreak. This can increase the risk of antibiotic resistance developing. Through better recording and use of screening data, producers can begin to predict and prevent diseases, and thereby reduce their prophylactic antibiotic use.
Finally, and by far the hardest element, is sharing. People are naturally cautious about sharing their data but once we show them the insights they can gain from recording and tracking it, they are able to see the benefits.
For me, the most important element is building trust with our clients, protecting their data and ensuring the outcome allows them to better manage and grow their business.
Why is data sharing not used more widely?
Trust and transparency. It's hard to put your trust into something that is intangible. Once you've provided your data it is stored in a cloud, away from you, and sometimes this is hard for people to grasp.
But the data doesn't need to be shared with everyone and we give data owners the possibility to withdraw their data when they wish to – it is always within their control. It's important to develop a strategy about who to share the information with, highlighting the producers and organisations that are going to provide mutual benefits.
FAI's systems are based on transparency and we work alongside experts from Deloitte to independently check and validate the level of security.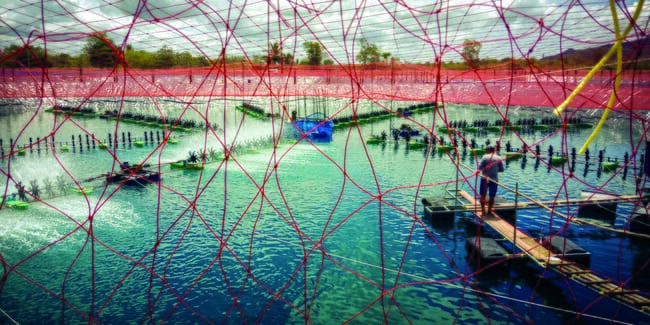 Consumers and farmers and retailers are demanding more transparent systems and we work with visionary retailers that will drive forward best practices and will have a real positive impact on the industry.
What are your long term goals in the industry?
There are two things I'd like to see and they're both focused on transparency. Firstly, open dialogues with the farmers on all challenging topics of farming like diseases, welfare, treatment and antimicrobials. Secondly, encourage sharing information about the value chain across the whole supply chain – from producer to consumer. At the moment citizens don't know where their products come from and farmers don't know where their products go. By bridging these two ends of the supply chain through better data and information flow, we can allow complete transparency in terms of demands from the citizens and tailored and fair production for the farmers.
It would allow you to see what kind of impact the farmers have on the whole value chain. For example, antibiotic use is an issue of importance for citizens. Better data management enables greater transparency, which in turn allows consumers to make more informed buying decisions: that's a win-win. Technology could help to farmers closer to end-consumers and vice versa.
Further information
This interview was originally published in Technologies shaping the future of shrimp production, the first issue in Benchmark's insights series. To access the issue in full visit Benchmark's website.