Also known as the Chinese mitten crab, it is the world's first crab farm of any kind to earn the distinction, the Global Aquaculture Alliance (GAA) has announced today.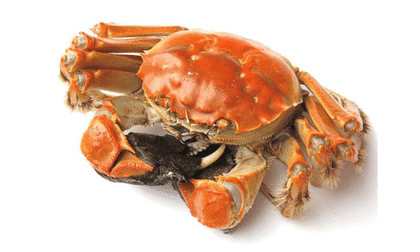 The announcement comes just days before the China Fisheries & Seafood Expo in Qingdao, Asia's largest seafood trade show, featuring about 1,450 companies from 40 countries. In a brief ceremony, Mr. Zheng Haidi, general manager of Zhejiang Aoling Aquatic Seeding Technology, will accept the BAP certificate from GAA at the expo on November 1.
The farm is located in Huzhou city, Zhejiang province. The crab is sold live, mainly through the Internet to the domestic market.
"We are excited about bringing hairy crab into our BAP program," said GAA Vice President Steve Hart. "What makes this even more exciting is that this is the first BAP-certified species that will be marketed live, directly to Chinese consumers. They will receive a box of live crab with the BAP logo on the packaging, giving us the opportunity to begin promoting responsible aquaculture directly to consumers."
Hairy crab (Eriocheir sinensis) is a medium-sized burrowing crab native to the rivers and estuaries of eastern Asia. It is a delicacy in eastern Chinese cuisine, particularly in Shanghai and Jiangsu province.
About BAP
In addition to aquaculture feed, there are now 15 types of farmed seafood represented in the BAP program — Arctic charr, barramundi, channel catfish, crawfish, golden pompano, hairy crab, mussels, pangasius, rainbow trout, salmon, sea bass, shrimp, steelhead trout, striped bass and tilapia.
Through the first three-quarters of 2017, there were a total of 1,737 BAP-certified facilities in 31 counties and six continents, including 392 processing plants, 1,072 farms, 173 hatcheries and 95 feed mills.
BAP's aquaculture standards encompass environmental responsibility, social responsibility, food safety, animal health and welfare and traceability. It's also the only program to cover the entire aquaculture production chain — processing plants, farms, hatcheries and feed mills.