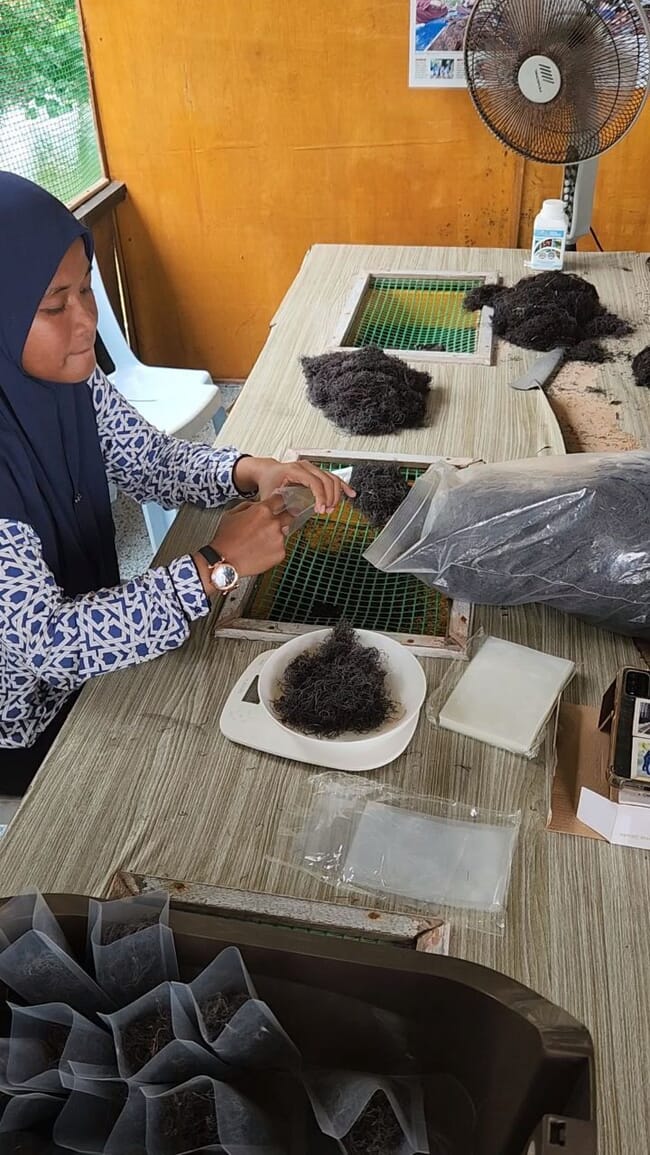 Slowly but surely, farmed seaweed products are making their way into commercial food markets, as consumers and producers both look for sustainable and nutritious ways to source ingredients. However, as macroalgae are often grown in the open marine environment, there is a risk of seaweed, and seaweed-derived products being contaminated with debris, heavy metals, or bacteria.
Seeking to address this obstacle to the continued growth of the seaweed industry, Dr. Adibi Nor is developing AI software to detect impurities and contamination in harvested seaweed.
The use of artificial intelligence as opposed to human assessment of harvested seaweeds offers several advantages, according to Nor. For example, training artificial intelligence to utilise image pre-processing, multi-scale detection, and augmented training data, may lead to more accurate detection of debris and contamination, even if the objects are obscured within the harvested seaweed.
Additionally, the capability to screen for contamination by debris such as stones and shells before further processing harvested seaweed will enable a more consistent quality in commercially available seaweed products. The automation of this process is expected to enhance the efficiency of contamination detection and may potentially reduce the costs associated with manual inspection.
"The quality and safety of seaweed for human consumption are of paramount importance due to its rising popularity as a nutritious and versatile superfood," said Nor, in an announcement about the research.
"By prioritizing seaweed quality and safety, we can confidently embrace this eco-friendly and nutrient-rich resource, reaping its numerous health benefits without compromising our well-being," he added.