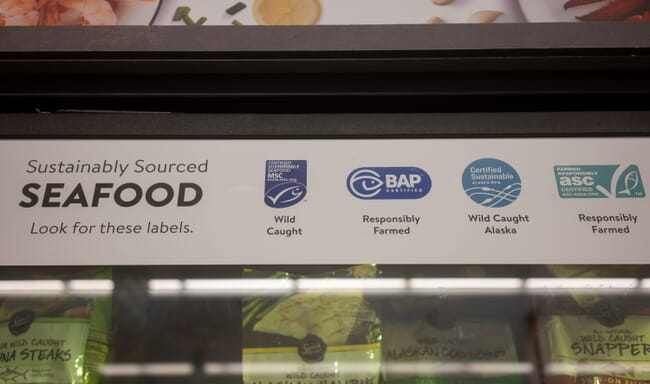 Looking back just a few decades, it's pretty amazing how quickly the seafood industry has grown to embrace third party certifications and agree on a common set of practices that the NGOs behind them consider sustainable. Today, carrying just one of a handful of certifications or ratings — ASC, BAP or Seafood Watch yellow or green – is enough to qualify seafood products as sustainable for sale to major grocery chains or foodservice operations, most of whom also have integrated certifications and ratings into their purchasing standards.
But like anything quickly built, the foundation isn't always as stable as it should be. And that's becoming quite visible to consumers and their lawyers.

The ongoing class action lawsuit against Walmart claiming false advertising surrounding its sustainability claims is only the latest of a half-dozen against major brands that rely on sustainable seafood certifications as evidence that they are selling sustainable seafood. The Walmart lawsuit has received almost no coverage in the food industry media, which seems convenient given the brand's extensive influence as one of the largest advertisers in almost every major media channel.
Another recent suit accused Gorton's of false advertising when it claimed its tilapia was sustainable, based on their use certifications. The Global Seafood Alliance — which manages the BAP certification — filed a "friend of the court" brief defending Gorton's before the company settled out of court before it was subject to "discovery," a period of mandatory disclosure of all the company's documents and records regarding aquaculture, suppliers, sustainability and more. This should give both consumers and competitors pause about reliance on certifications to back up sustainability claims.
False advertising suits against Conagra for claiming its Mrs Paul's and Van de Kamp products are sustainable find fault with reliance on MSC certification, but that certification also underpins aquaculture sustainability claims regarding sourcing of wild feed. There was also recent news that ASC and MSC's audit likely missed obvious instances of forced labour among Turkish Uyghurs working in Chinese seafood supply chains.
There's a feeding frenzy now underway, with more than a half dozen such suits against major brands that all rely on certification as proof their products are sustainable. Any company reading this article could be next, and the risk of a lawsuit is both reputationally and financially damaging.
A little logo
All of this starts because consumers have good reason to wonder whether a little logo on a supermarket food product really means the product is "sustainable".
First, consumers in the US are increasingly aware of the decline in ocean health and the impacts of aquaculture. It's hard to reconcile that with claims that everything is "sustainable." We've watched the movies. We've read the books.
Also, many consumers believe sustainable seafood certifications actually offer more, as do a lot of purchasing and menu decision makers. For example, most expect sustainably certified seafood is farmed without any antibiotics. Neither seafood companies or grocers do much to correct their beliefs, and many tacitly benefit from them. My consulting firm Changing Tastes surveys both groups in the US often – consumers, as well as purchasing and menu decision makers – and those that find out antibiotics are used become highly unlikely to eat farmed seafood. Now about 1 in 9 actually avoid sustainably certified fish and seafood altogether.
Then there's the real kicker. A reasonable person expects certifications to work differently than some of the largest sustainable seafood certifications actually do. And the details may rise to the level of false advertising or worse.
The food industry has relied on certifications to mark a product or an ingredient as superior for over two centuries, starting with the first use of kosher certification in New Amsterdam (now Manhattan). In more recent decades, Fair Trade and Organic have become ubiquitous in almost every supermarket and café.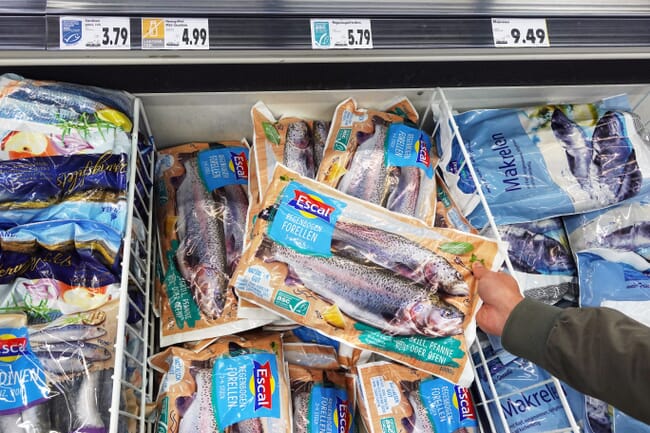 Today, food companies regularly turn to certifications to increase consumer trust that their products really are better for the environment. The recent rise of eco-certifications has occurred alongside the increasing concern about greenwashing, or making claims that companies and products are better for the environment but perhaps not in meaningful or substantial ways.
Having a third party inspect and oversee what companies are doing is a straightforward way to increase trust that a product really is sustainable and better for the planet. That's especially important given the role businesses are now counted on to play in helping to address issues like climate change and ocean health.
But that assurance may not be a sure thing, and the reliance on third party eco-certifications to confirm that food products meet a higher standard and "check the box" on sustainability is turning into a liability for some. It's more problematic given the lesser known practice of a few eco-certifications — notably in sustainable seafood — to let companies claim certification today on the condition they eventually meet their standards but don't yet.
Among the crowded field of over 800 ethical, sustainable and clean certifications — many of which have a start-up phase just like for-profit companies — some make compromises to get traction in the market. Early practices of compromise are now baked into their business practices and the expectations of the big producers they certify, as well as those who benefit from getting recognition and even premium pricing today for improvements they will make in the future.
Coming clean (and not greenwashing)
To consumers and food professionals alike, that doesn't seem "kosher". Literally. We know that many widely used certifications like kosher and organic mean the food we eat already meets a higher standard, whether being free of pork or shellfish, or that synthetic pesticides and additives are not present. But that's not always the case. Look no further than the lawsuits against Walmart, Conagra, Bumble Bee and Gorton's for claiming their products are sustainable, simply because they are certified but are not really better for the environment.
Getting credit in the marketplace and with consumers for sustainable practices that aren't yet in place or that don't make much of a difference for the environment are two of the worst kinds of greenwashing.
Credibility in the MSC standard is further undermined by the organisation's practice of granting use of its certification today with "conditions" that its standards are met in future years, and by implication ASC's reliance on MSC-certified fish used in feed and shared chain of custody standards.

For those caught up in the details — and attending more and more meetings to somehow "harmonise" all the disparate ratings and certifications — the simple solutions maybe hard to find. But there are two:
First, candidly report on progress towards goals consumers expect, like improving fish stocks, improving ocean health and eliminating antibiotics. This means more than listing actions taken and instead documenting measurable improvements. Ideally, the next UN FAO, WHO, USDA or NOAA reports on fish and seafood should show dramatic improvement across the board because of real actions taken by the seafood industry. Climate change makes that hard. But that really is the point of sustainable seafood claims. Progress on traceability and inspections are important, but only if they lead to better outcomes. They are not ends in themselves.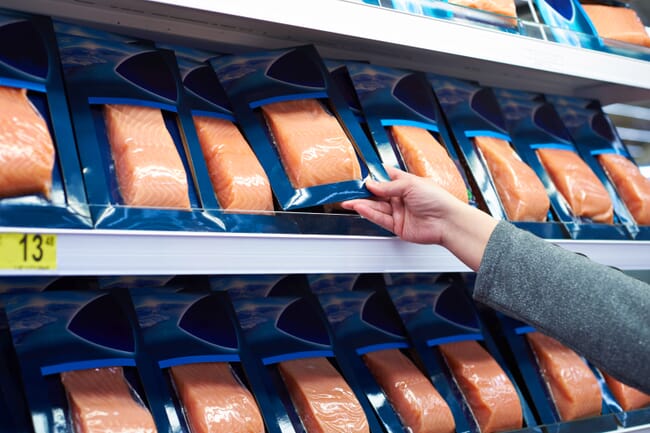 Second, let the courts decide and eliminate ambiguity. It's a bold move, but it's perhaps one of the last cards left to play that can drive growth and reduce costs in the seafood industry. The first company to simply not fight or settle out of court will instead allow the courts to decide what defines a claim of "sustainability" and companies can pursue that standard. Chances are, it will involve improving ocean health.
If history repeats, it also will be a boon for our industry. When the USDA stepped in to define "organic" with a common standard and ended reliance on a patchwork of more than two dozen different certifying bodies, clear expectations replaced endless meetings and audits, while consumer trust, sales and market share all grew. That is the direction we must go.
Disclaimer: The opinions in this article are the authors and not necessarily the views of the publication.