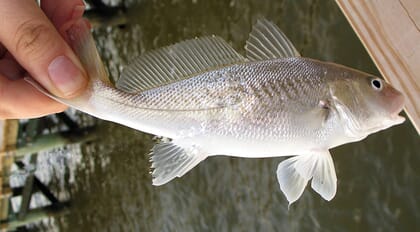 Funded by the state-owned Qingdao Conson Development Group Co, the vessel is designed to produce fish in offshore locations. Depending on the seasons and water temperatures, it will move between the Yellow Sea, the East China Sea and the South China Sea, cultivating marine finfish.
The 250 by 45 metre vessel is designed to travel at a speed of up to 10 knots, giving it the ability to avoid hazards such as typhoons and red tides. It is expected to be delivered in March 2022, according to the Global Times.

Named Guoxin No.1, it has been billed as being of great practical significance to China's plans to develop a deep-sea mariculture sector by Zhang Xianliang, director of China's Bureau of Fisheries.

The Conson Group plans to construct 50 such ships, which are each expected to annually produce about 200,000 tonnes of fish with an annual output value exceeding 11 billion yuan ($1.68 billion).

"The ship's 15 tanks can provide 80,000 cubic metres of aquaculture water. Through the aquaculture water exchange system, the water in the fishing cabin and the outside natural sea water are exchanged without interruption," Dong Shaoguang, deputy general manager of Qingdao Conson Development Group Co, is quoted as saying in the Global Times.

The vessels have been designed by Qingdao Conson Development Group Co in collaboration with the China State Shipbuilding Corporation, the Pilot National Laboratory of Marine Science and Technology (Qingdao), and the Chinese Academy of Fishery Sciences.