von Scholten arrived in the world of aquaculture almost by accident. Having studied economics and done a shift in the investment banking sector, he came to Asia to work in human health.
"In Hong Kong I was approached by a lady who worked for a private equity company that had just bought Pharmaq. I didn't even know anything about fish vaccines at the time, but she explained that almost 100 percent of farmed salmon were vaccinated, while in Asia the figure for vaccinated fish was closer to 0 percent," he recalls.
It was at a time when Pharmaq was investing in vaccine production in Asia, and von Scholten was hired by Pharmaq as head of its APAC division, in a bid to boost regional sales of a range of newly developed vaccines, covering species including pangasius, tilapia, shrimp and salmon, as well as automated vaccination machines.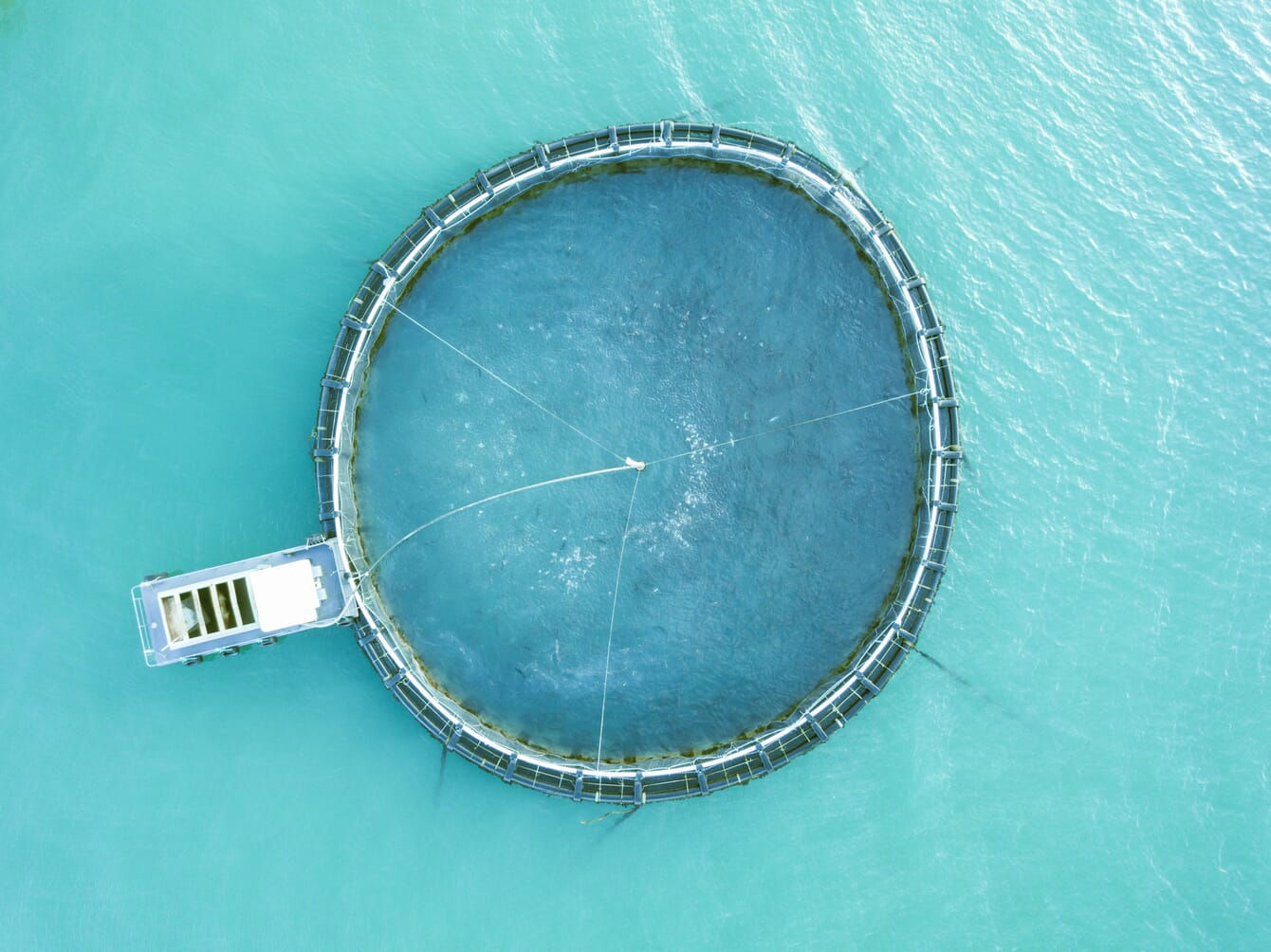 "We didn't have any programmes for barramundi, but it was very high on our radar and when I moved to Singapore, I was introduced to Barramundi Group and its wholly owned subsidiary, UVAXX," he recalls.
It was at a time when the company's co-founder was considering retirement.
"It was very interesting, and I bought into the company's vision of the company and making barramundi a true global species, with a broad market," von Scholten explains.
International expansion

He officially joined the company – in November 2019 – at an interesting time, as they had recently acquired Marine Produce Australia and cemented a partnership with the government of Brunei to establish a third farming region for their operations, opening up considerable possibilities for the company's growth.
The Brunei farm has attracted a great deal of interest, both as the country previously had only a very small aquaculture sector, and due to the planned scale of the development – with Barramundi Group being licenced to utilise an area of 6,600 hectares, supporting a potentially very large production volume in the future.
Despite, or perhaps because of, the scale of the opportunity on offer, the group has taken a cautious approach to setting up its operations in Brunei and aims to produce a relatively modest 3,000 tonnes in its first phase – within the next five years.
"The sites have strong current and the potential for high waves, and we've adopted a very careful approach, conducting extensive environmental studies, so that when we do start farming there will be no surprises. We need to do things right – we owe it to our reputation," von Scholten explains.
Despite a cautious approach to choosing their grow-out sites, the group has made significant progress with the facilities for the early life stages of the fish. Indeed, von Scholten notes that the RAS nursery is now operational, and the first batch of juveniles is due to shortly be transferred to sea nursery sites – which are in less exposed locations and are equipped with smaller cages – where they will remain for 3-4 months before being transferred to grow-out sites, which are further offshore.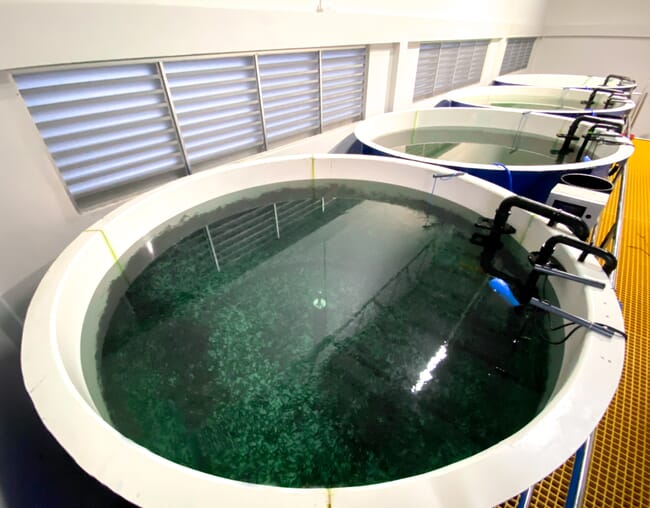 In the meantime, he has been tasked with building a competent team in the sultanate, where – other than the Barramundi Group – the aquaculture sector is limited to a grouper farm and some small shrimp producers. Although, as von Scholten mentions, there are also plans afoot to build a land-based salmon facility there too.

"Because the aquaculture sector is relatively new to Brunei, we have to bring in foreign talent. Thankfully, people – especially those whose friends of relatives have worked there in the past – are very interested in moving there. It's a safe, friendly country," he explains.
While there was much to excite von Scholten about the timing of his appointment of CEO, he has also faced some challenges – including Covid-19.
"The pandemic brought its own challenges, but we managed to get through it, despite the closure of restaurants and hotels, by pivoting to e-commerce," he explains.
As restaurants and hotels begin to reopen, he's keen for the company to restore its former sales in that sector, while maintaining the momentum that it has built in its direct-to-consumer sales.
"The worst part has been the uncertainty – how to invest, how to expand," he notes.
But he's now confident that the group can look forward to a "very exciting" second half of this year and first six months of the next, as the world hopefully emerges from the worst of the pandemic-related restrictions.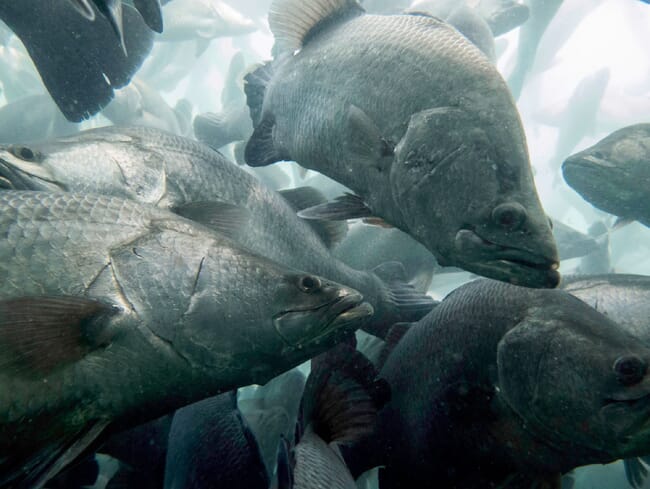 50,000-tonne goal

Looking ahead, von Scholten is targeting considerable growth in the group over the course of the next decade – a period in which he wants to increase the group's annual barramundi production from 2,000 to 50,000 tonnes.
"I firmly believe in the vision behind the company and want barramundi to reach much greater heights. I'm in it for the long-run and expect to make an exciting announcement about our plans in the next six months," he reflects.
"Where I see our group is taking the lead of the industry, with a strong focus on sustainability – we might not yet be able to claim that we're as sustainable as salmon, but we want to be the leader in the field in Asia," he adds.
To this end, von Scholten notes that they are the first producer to receive 4-star certification from BAP in Singapore, while they are also looking to gain ASC certification too. He also mentions their commitment to improve the sustainability of their farming operations and in our feeds.
Expansion is also very much on his agenda.
"We are not done [with expansion] yet – there are more countries that we can produce fish in and there will be plenty opportunities arising to expand and cement our leading position in the barramundi industry. We want to do what Marine Harvest [now Mowi] did in the salmon sector and grow through a combination of aggressive expansion and M&A activities," he says.
Currently global barramundi aquaculture production is around 80,000 to 90,000 tonnes but, according to von Scholten, "most of this is produced in smaller farms in Thailand and Malaysia, not industrially".
"There are probably about 20,000 tonnes produced in industrial systems, so we account for about 10 percent of this figure – we plan not only to grow, but also to increase our overall share of this segment of the market," he observes.
"50,000 tonnes is a reasonable target, but there's potential to do more, depending on supply and demand," he adds.
As well as the advantages of having three geographical areas in which they can expand, Barramundi Group also aims to invest in a number of technological and genetic means to improve their productivity.

Vaccine development
These include a genetics programme, following the acquisition of a 15-year-old broodstock programme, and investments in fish health, including vaccine development through UVAXX.
"I'm very positive about UVAXX, we've now developed seven vaccines and plan to expand in Brunei, where we will build a new lab, as well as in other countries, where we will continue to invest in vaccines for barramundi and other so-called niche marine finfish species," explains von Scholten.
These have helped the company cope with various bacterial diseases while viral diseases have, von Scholten reflects, been thankfully less of an issue in their three regions. Although this does not make them completely immune to diseases, they have been able to successfully arrest incidents with regular in-situ monitoring and swift interventions.
Looking to the future von Scholten believes that quality farmed barramundi is likely to become increasingly popular, as global protein demand grows.
"There's a significant protein challenge and we all have to play our part. I see there being an increased demand for high quality proteins, in particular. And people will be willing to pay more for a fantastic fresh product. While the premium whitefish category is about 6 million tonnes a year, most of this comes from wild-capture fisheries – so the case for premium white fish produced through aquaculture is there," he predicts.