Mowi is hoping to install eight, 160-metre circumference pens just off the eastern end Canna. If the farm goes ahead it would provide 10 jobs and could provide a potential socio-economic lifeline for the 18 people who make up the community of an island that neighbours Rum, Eigg and Muck.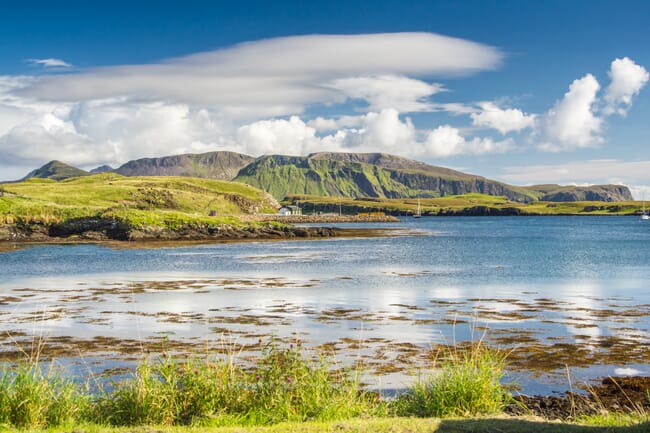 If granted approval, the new farm would also allow Mowi to decommission its sites in the comparatively sheltered, inshore locations of Loch Duich and Loch Ewe – which have been deemed "contentious" by the salmon producer, for their possible impacts on wild salmonids. The Loch Ewe site, in particular, has been blamed by many angling interests for the collapse of the once highly productive sea trout fishery on Loch Maree.
Although the backing of Canna's community is not a legal prerequisite for the salmon farm being established, Mowi has a strong track record of working closely with communities and has, in the last decade opted to only go ahead with applications for new farms if the residents of the local communities vote in their favour. Indeed, the company withdrew a previous bid to establish a site off Canna due to a narrow vote against the proposal, while recent farms off Colonsay, Rum and Muck all received significant majority votes in their favour.

According to The Guardian, Geraldine MacKinnon, chair of the Canna Development Trust, said that the inhabitants of Canna are undecided over the proposal. "People haven't made up their minds either way," she told the paper. "It's a massive decision, so people just want to take their time."
Meanwhile Mowi told the paper that they "will work with communities that express interest in building a development that helps support local economies."