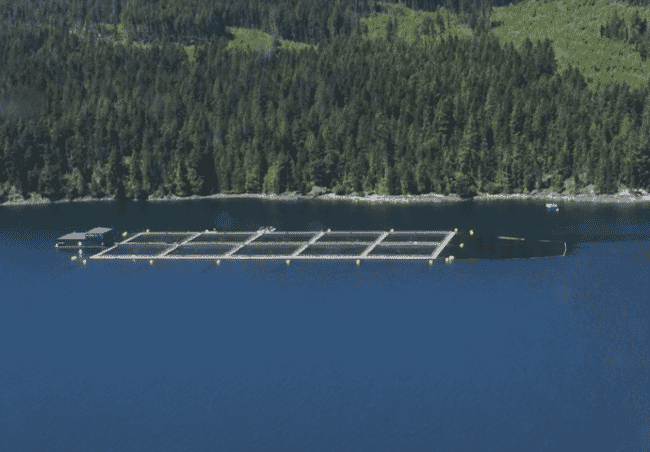 The province's salmon aquaculture sector faces great uncertainty after the federal government announced plans to phase out all open net pen salmon farming, putting up to 5,000 jobs at risk .
BC has already lost 19 salmon farms after former fisheries and oceans minister Bernadette Jordan failed to reissue licences for farms in the Discovery Islands in December 2020. The decision on the remaining 79 licences is due to be made by the Canadian government in June.

Although Minister Jordan lost her seat in last year's general election, her successor at the DFO, Joyce Murray, is also opposed to net pen salmon farms. However, DFO's Blue Economy Strategy "What we Heard" report acknowledges important facts about salmon farming in Canada, offering hope to the sector.
According to a press release from the Canadian Aquaculture Industry Alliance (CAIA), open net pen salmon farming:
Is a critical part of Canada's current and future seafood production.
Has the youngest agri-food workforce in Canada, providing well-paid jobs for youth, Indigenous peoples, and workers in STEM fields.
Is an early adopter of technology and innovation.
Is foundational for employment and the economic present and future of many rural, coastal and Indigenous communities.
"We look forward to the June 2022 renewal of BC's salmon farming licences. A minimum six-year renewal will create a science-based policy environment that enables producers and Indigenous communities with salmon farms and aquaculture businesses in their territories to continue to invest in innovative practices that provide economic stability, a path to economic reconciliation and responsible growth of this sustainable sector," said Tim Kennedy, president and CEO of the CAIA, in a press release.

"Canada's most popular seafood choice is farm-raised salmon. The sector is a major sustainable growth opportunity for Canada, with global demand for farm-raised salmon increasing each year. At a time when food prices and inflation are on the rise, Canadian salmon farms continue to demonstrate their importance because they offer Canadian families a source of fresh and nutritious food at reasonable prices," he added.
"The highly-regulated, sustainable salmon farming sector generates $4 billion in economic activity, and employs over 14,500 Canadians, many in remote, coastal and Indigenous communities where there are few other economic opportunities. The salmon farming sector makes up over 80 percent of the value of the Canadian seafood farming (aquaculture) sector," he observed.