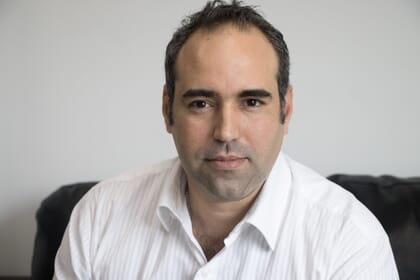 Patricio Salazar, CEO and founder of the company, talks to The Fish Site about how GPS has helped to reduce the sector's carbon footprint, the key technologies shrimp farmers must invest in and how the sector can bounce back from the market crash caused by the Covid-19 pandemic.
What drew you to the shrimp farming sector?
In 2016, GPS Group was hired by Aquamar to solve its problem about the price of electricity. Aquamar (now called Exporcambrit, a 600-hectare shrimp farm) was the only shrimp farm in Ecuador using 100 percent electricity in its operations – the pump stations and aeration. In Ecuador, electricity is distributed and commercialised by the public utility company CNEL EP, the tariffs are regulated by the government.
GPS Group, along with Aquamar and the state-of-art pump manufacturer Delta Delfini, worked in technical, economic and environmental studies to establish the equilibrium price of electricity compared to diesel. This helped to demonstrate to the government what should be the incentive price of the electricity for the shrimp farming sector, as a key bottleneck to be solved.
This work established the baseline to start our journey in this sector. After that, we decided to launch our initiative called Aqua 2.0, "The aquaculture of the future", aiming to replace the use of fossil fuels by renewable energy across 50,000 hectares of shrimp farming in Ecuador.
In what capacity is GPS involved in the sector?
We began as strategic advisors to Aquamar, then we had to share the studies with the wider shrimp farming sector – including farmers of all sizes as well as producers' associations. We have been doing a lot of public-private articulation to generate public policy to develop a National Shrimp Farming Electrification Program. Actually, we have evolved to an ecosystem of business platforms that manage different business units, we have an EPC company for the electric and automation engineering and energy infrastructure services, we also have a sustainable services portfolio with environmental, tax and legal solutions. Another unit consists of supplying technology and equipment, we are also involved in biotechnology solutions and shrimp exports. We are developing two more units: GPS Capital for finance solutions and one related to renewables.
Why is electricity provision so poor in the major shrimp producing regions?
The Ecuadorian government has made a great job in power generation, with huge investments in many hydropower projects. The problem is that they forgot to invest in sub-transmission and distribution infrastructure. The lack of infrastructure in rural areas where shrimp farms are located does not offer the quality and quantity of electricity required for shrimp farming operations.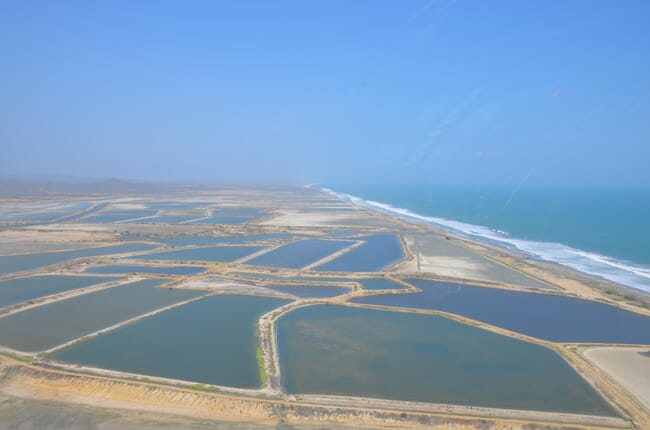 What are the main barriers you have to overcome to establish reliable electricity supplies?

In the feasibility process we have identified some key aspects:
Private-public articulation capabilities.
Understanding energy efficiency in shrimp farming operations.
Access to financial resources for public and private infrastructure.
What has been the achievement you're most proud of to date?
Well, we have been hitting some milestones, we have helped to establish a competitive price for electricity for the sector; we developed the National Electrification Program for shrimp farming; we have helped to establish a legal framework to allow a private companies to invest in electricity infrastructure; and we are working on the world's first certification for a carbon neutral footprint in shrimp farming. But, the biggest achievement is joining dots between the private and public sectors to make the energy transition in shrimp farming become a reality. We are very happy to see some farmers already using clean energy – they are now more competitive, while Ecuador is offering the world a more sustainable shrimp and mitigating climate change.
Other than electricity provision, what are the major issues facing shrimp producers in Ecuador?
Shrimp farmers in Ecuador have survived to many different problems – such as diseases, natural disasters, regulation and political and social crises. Farmers are currently facing a market crisis and reduced demand, with prices lower than production costs. So, the biggest challenge for every farmer is the urgency to reduce production costs and become more competitive and sustainable.
How does the production model in Ecuador compared to other shrimp producing countries?
Ecuador is well known for its low density, multiphase production model. The stocking densities are between 8 to 25 shrimp/m2. Juvenile shrimp come from the hatcheries to be stocked in nurseries for 15 to 45 days, then are transferred for 30 to 45 days in pre-grow-out ponds, then on to a final grow out pond for another 30 to 45 days.
Other producing countries are also applying multiphase systems but stocking at higher densities, ranging from 50 to 100 shrimp/m2 (intensive) and 150 to 300 shrimp/m2 (super intensive).
How are farmers in Ecuador coping with the impacts of the COVID-19 pandemic?
It is a difficult moment; shrimp farmers are in survival mode. Before the pandemic, they were already struggling, due to low prices. At the beginning of the pandemic they faced problems to operate and harvest due to mobility restrictions caused by the obligatory lockdown. When things were getting normal, China – the main export destination – announced the detection of a non-infectious trace of Covid-19 on packaging from three Ecuadorian companies – this has led to a market crisis and reduced demand, the price has fallen to a record low.
There is a lot of uncertainty, some farmers have decided to do not stock the ponds, reduce labour costs/lay-off personnel, some even are ready to leave the game. However, amid the contraction, the shrimp industry has been adapting very quickly to the new market demands, by reinforcing biosecurity measures in processing plants.
Are there any pieces of equipment/technologies that you recommend to farmers once they are granted access to reliable electricity?
Of course, depending on the nature of the project, we have a wide range of options that we do recommend. Basically, we have been working mostly in electrification and automation of water pump stations and aeration for the shrimp ponds.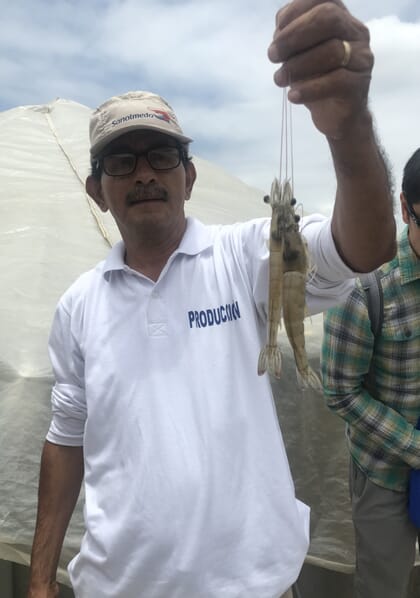 Can you tell me about your plans for carbon zero shrimp certification?
We are working on the world's first carbon zero certification for farm-raised shrimp. We believe that including carbon footprint criteria with other aspects of seafood sustainability will increase both consumer and industry awareness of the impact of the shrimp industry in climate change. This will lead to preferential buying of products with a reduced environmental impact.
How would you like GPS to develop in the long-term?
We are working in a long-term plan. Our 2030 vision is to replace the use of fossil fuels in at least 50,000 hectares of shrimp and banana farms in Ecuador.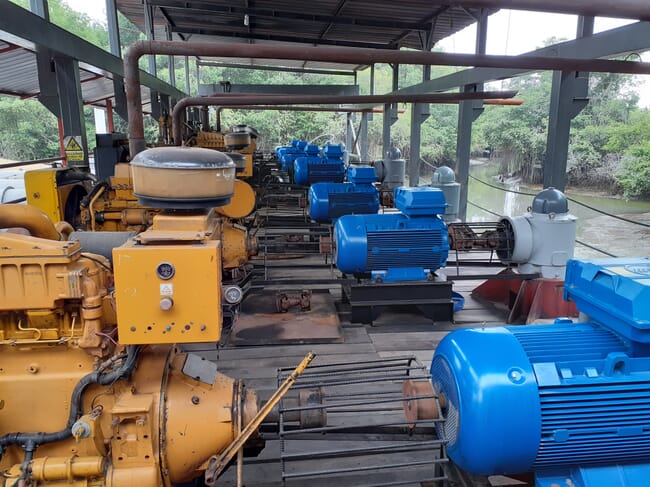 How do you see Ecuador's shrimp sector developing over the next decade?
We see the sector transforming their operations into more predictable production systems. Enforced biosecurity, industrialisation and digitalisation of the shrimp farming sector is the way to go for the next decade. We can already see a lot of reengineering in adapting RAS to big ponds, electric and automated pumps, aerators, and feeders, connectivity and big data management, full traceability, robotics and artificial intelligence.
There are investment opportunities for continued growth and to accelerate Ecuador's shrimp sector transformation, especially from venture capitalists, and other financial institutions looking for economic, environmental and social impacts.