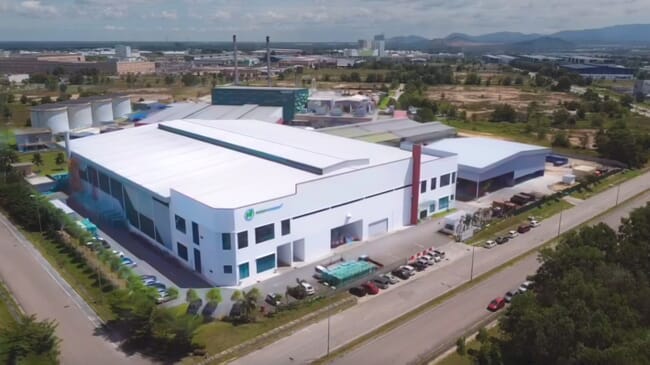 Nutrition Technologies has a proprietary controlled industrial microbial decomposition process that uses black soldier fly larvae to bio-convert food waste and industrial organic by-products diverted from landfills. The company's patent-pending fermentation technology also provides a scalable platform for a range of insect-based products for crop health and animal feed.

"We are very excited to have Bunge Ventures as a new investor," said Tom Berry, co-CEO and co-founder of Nutrition Technologies, in a press release. "Their global network and experience in the agribusiness sector are unrivalled and this investment will allow us to scale our tropical bioconversion system and make insect-based products a mainstay ingredient of the future."
Nutrition Technologies manufacture and supply insect meal, oil and bio-fertilisers to help feed the growing agriculture and feed industries around the world. After extensive R&D, they have focused on developing a unique biotechnology approach within the insect sector. This process uses beneficial microbes and larvae to provide a zero-waste, low energy and low-cost production model.
"This has not only resulted in our ability to out-compete competitors on pricing, but also on carbon emissions and sustainability credentials," said Nick Piggott, co-CEO and co-founder of Nutrition Technologies.

As a tropical species, the black soldier fly grows rapidly and efficiently in the ambient Malaysian climate, resulting in minimal energy requirements in the rearing process. The company currently ships industrial volumes of material throughout Europe, Asia and South America from their two-hectare factory in Malaysia.
Nutrition Technologies recently signed an MoU partnership with Sumitomo Corporation in order to distribute products into Japan. Last month, they also launched a new organic biofertiliser, called Diptia, derived from fermented insect frass designed to protect major agricultural crops from fungal diseases which currently pose a major threat to food production. This was the first in a family of crop health products to be released by the company. In March of this year, Nutrition Technologies were also awarded full approval to ship their insect meal and insect oil into Europe and the UK for the pet food and aquafeed markets, providing European manufacturers with the option to buy high quality, affordable insect-based ingredients.
According to Nutrition Technologies, the insect sector has gathered increasing attention over the past few years, with the global insect protein market alone estimated to be worth US$343 million in 2021 and expected to grow at a CAGR of 26.49 percent to reach $1.3 billion by 2027. As a sustainable solution to help minimise multiple unsustainable practices, the sector as a whole has seen investments totalling nearly $1 billion, but with multiple technological hurdles, few companies are yet to reach industrial scale.