A new report by the Brazilian Aquaculture Association (PeixeBR) reveals that, tilapia now accounts for 55.4 percent of the total domestic farmed fish output (compared to 51.7 percent in 2017) and Brazil remains the fourth largest tilapia-producing country, after China, Indonesia, and Egypt, outperforming the Philippines and Thailand.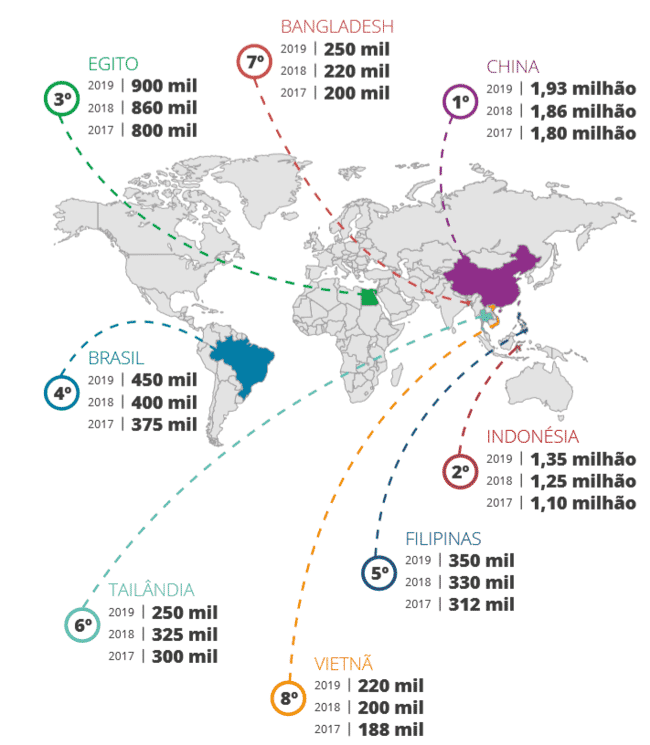 Other species

Overall, the country's aquaculture sector grew by 4.5 percent, to reach 722,560 tonnes.
This figures includes 287,910 tonnes of native fish species, a reduction of 4.7 percent compared to 2017), meaning that native fish now represent 39.84% of the total production (compared to 43.7% in 2017). According to fish farmers, among the main reasons leading to this reduction are problems related to the climate.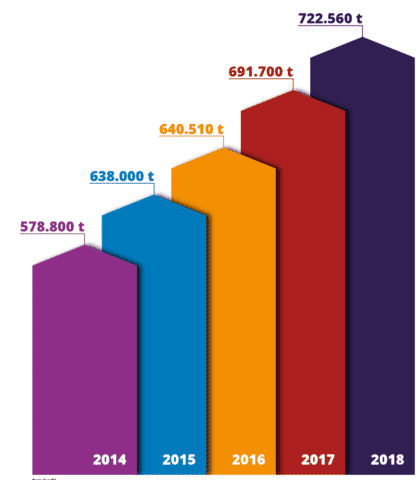 34,370 tonnes of other non-native species were produced, of which carp account for over 80 percent. Meanwhile 2018 saw the official clearance for the production of pangasius in the country's southeastern and northeastern regions.
Summarising the report, Francisco Medeiros, CEO of PeixeBR, noted that tilapia production in net cages has been approved in the States of Tocantins and Mato Grosso, pangasius are now being farmed in parts of the country, "and the general level of professionalism of the industry has grown significantly".
Despite many positives, however, the report states that the results could have been better had it not been for "a series of adverse events during last year, among them the time-consuming process of approval of submissions for new fisheries, a situation common to all states. In some states in the north and northeast of the country, adverse climate conditions also affected the production. Furthermore, some regions faced health related issues, all factors combined to reduce the output. Another factor to be considered was the slow growth of the Brazilian economy as a whole, just 1 percent growth of the GDP in 2018. High unemployment rates – affecting 12.4 million Brazilians, plus 30 million informal jobs – also affected the demand for fish in the domestic market."