Farm-raised channel catfish have been a large scale commercial venture since the late 1960's in the United States. Spawning catfish by placing mature fish and containers in ponds was developed at early federal and state hatcheries in Iowa and Kansas by 1920. Given the warm climate and clay soils of the southeastern United States, and the abundant water resources in many locations, it was a natural fit that this region became the home of the catfish industry.
In the 70's 80's and 90's on farm experimentation and inventiveness followed by research at numerous universities resulted in great strides in aeration, feeds and harvesting.
On the downside, "America's fish" was priced to attract consumers. Feed cost in most years accounted for 45-55 per cent of total farm budget fluctuating uncontrollably. The resulting inability to pass on increasing farm costs to consumers in most years has kept the industry in the tough position of having to remain efficient through the wise use of all resources. Before "sustainable" became a buzz word catfish farmers were already into it.
Finding a Solution
As with most other on farm animals grown for food, improvements in the animal itself have been given lots of attention. Selection of regional strains followed by individual families was tried at length with little positive impact.
However, it has now come to appear that one of the other catfish species, the blue catfish, is making the industry more sustainable. The cross between the blue and channel catfish rarely occurs in nature and is a challenge to produce for most hatcheries.
Indeed, the blue x channel hybrids are not born, they are made. Making them involves having mature blue catfish males, usually five to six years old, and a steady, seasonal supply of gravid channel catfish females, which are injected with a spawning agent to complete maturation.
Male catfish cannot be stripped so the blue males must be sacrificed and their testis removed for use in the artificial fertilization process. Female channels can usually be stripped 24 hr post injection with materials such as common carp pituitary or leutenizing-releasing hormone.
At best, good fertilization runs about 50 per cent. The eggs can be fertilized and allowed to adhere into thin masses or kept separate by the use of materials such as tannin or sodium sulfite. Separation of eggs has become the more common practice with hatching taking place in large hatching jars.
Compared with the traditional spawning of channel catfish pairs placed in open ponds with containers, which are checked two to three times per week and egg masses removed, creation of hybrids is a technical and time consuming practice.
Benefits of Blue x Channel Hybrid
Despite being hard to create, the blue x channel hybrid has some attributes which make it a real addition to the US industry. The hybrid it seems can suffer all the diseases to which channel catfish are subject, but, they commonly have survival rates near 90 per cent from fry to fingerling and 90 per cent from fingerling to food size fish. Channel catfish typically run 70 per cent survival at both steps.
Hybrids also commonly reach market size (1-3 lb) from egg in as little as two years whereas channel catfish commonly require three years.
The hybrid's increased survival means better on farm feed conversions, which is a tremendous asset given much higher feed prices in the past five years.
The F1 generation of the hybrid fish has great production attributes which translate into farm profits and as it does not seem capable of reproduction, farm escapes are of minimal concern.
The hybrid lends itself best to single stocking and total harvest management which somewhat limits usage, but if current trends continue, it seems likely to be a key to the sustainability and profitability of the industry.
A Sustainable Future
Hybrid production is now increasing. From 2001-2002, catfish hatcheries pumped out around 1,800-2,000 million fry to meet industry needs. Hybrids were five to ten million of that number in those years. By the 2013 spawning season, catfish hatcheries produced around 1,100 million catfish fry of which 300 million were hybrids. In the past two years processors have reported that hybrids now account for around 40 per cent of total annual processing.
Disease experts predict that adjustments by pathogens may take place in the future, decreasing hybrid survival rates closer to that of the channel catfish. So far though, this does not seem to be the case.
While much remains to be learned about creating and managing the blue x channel hybrid, it seems to be key to sustainability in the US farm-raised catfish industry.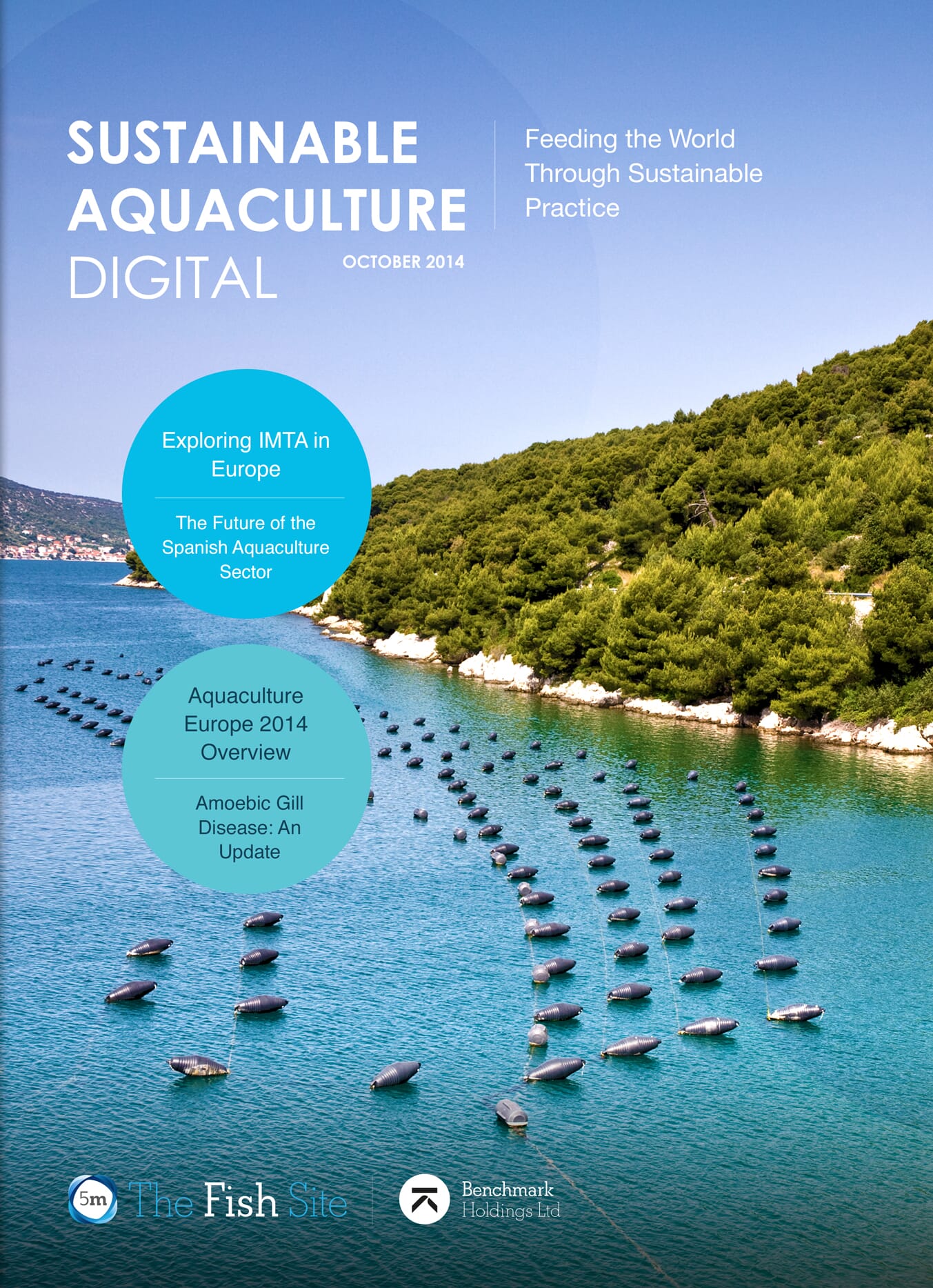 This article is taken from the January 2014 Sustainable Aquaculture Digital.
To read the latest edition of the Sustainable Aquaculture Digital, please click here.