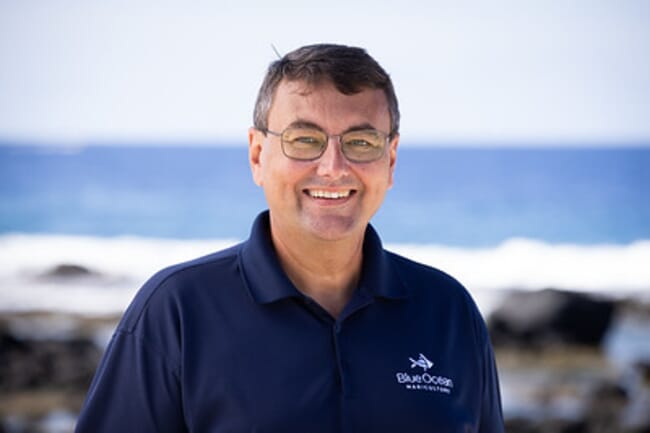 Blue Ocean Mariculture operates the only open-ocean finfish farm in the United States, producing kanpachi half a mile off the coast of Kona, Hawaii. Their addition to Sea Pact means that it now consists of 12 seafood supply chain members, representing both inland and coastal areas of the United States and Canada, who are committed to collective action efforts and provide both in-kind and financial support to projects aligned with the organisation's sustainability priorities.

In addition, Sea Pact is supported by three NGO advisors: FishWise, Ocean Outcomes, and Sustainable Fisheries Partnership.
Over its ten-year history, Sea Pact has funded over 40 projects in 13 different countries. The organisation is engaged in a wide range of issues addressing seafood sustainability, and has adopted the following strategic priorities:
Sector-based sustainability improvements
Responsible aquaculture education and advocacy
Social responsibility
"Sea Pact has changed the way companies view sustainability of the resource," said Dick Jones, chief executive officer of Blue Ocean Mariculture.
"Empowering the supply chain to make decisions that impact the long-term health of the resources on which they depend is critical. Being transparent and proactive in how you do business is not the future, it needs to happen today. We're humbled to be part of such a progressive group of change makers."
"This is an exciting time for Sea Pact as we grow the organization and welcome another sustainability leader from the seafood industry. says Sam Grimley, Sea Pact's executive director. Blue Ocean Mariculture's environmental and social responsibility initiatives, including being the first US finfish farm to achieve Aquaculture Stewardship Certification, align strongly with Sea Pact's strategic priorities making them a natural fit for membership. Additionally, their team brings a unique perspective and wealth of knowledge to Sea Pact's collaborative efforts and project funding program."