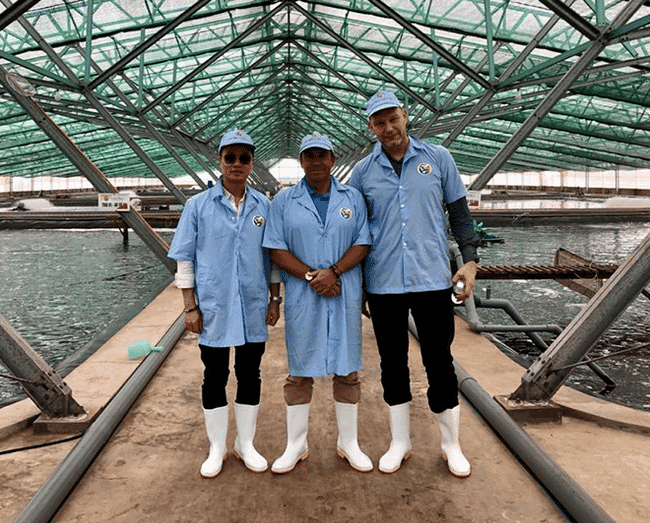 Biomar aims to use the deal with Viet-UC to grow the market for high-end feed products - focusing on sustainability, traceability, quality and performance.
"With this partnership we open an important door into the Vietnamese market, one of the world's leading shrimp producing countries, with a production close to 500,000 tonnes of shrimp. Considering the performance and agility of the Vietnamese shrimp industry during the last decade, and not least during this last year of pandemic, I am sure the market holds great potential for growth," explained Carlos Diaz, CEO of Biomar Group, in a press release.
Looking at market forecasts and the increasing consumer focus on healthy and sustainable seafood, Biomar expects there will be an increasing market share for high-end feed, ensuring farmers can deliver certified products towards global retail channels.
"Biomar is already a significant shrimp feed producer in South and Central America and it is our ambition to continue the journey to become a major player within high-end shrimp feed. Within the past five years, we have established a significant production of shrimp feed in Ecuador and Costa Rica in partnership with large-scale local farmers. Now, adding Vietnam into the equation will enable us to build a strong relationship both to the market in Vietnam but also to the nearby countries, and at the same time creating benefits from the relation between genetic and nutritional development. Partnering with one of the leading companies within this field in order to develop high performance feeds, concepts and value chain collaborations makes a lot of sense, in order to promote a positive development of the shrimp industry ", concluded Carlos Diaz.
Biomar has been engaged in the development of feed and technical services for shrimp since 2012 and operates an advanced feed trial unit in Ecuador that is dedicated to shrimp.