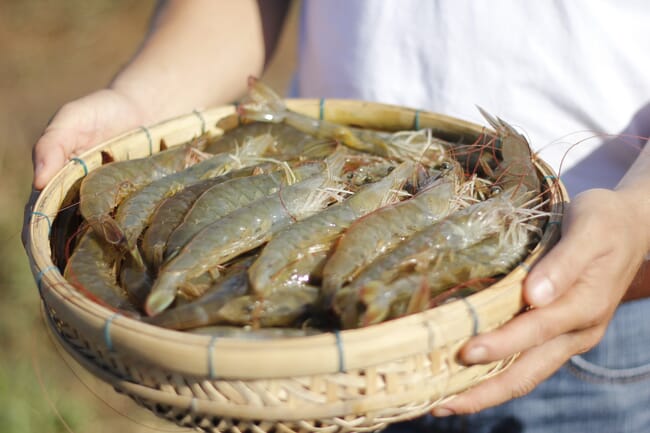 The agreements relate to products designed for warm-water pond aquaculture. According to Bayer this now accounts for 55 percent of shrimp produced globally, and most of the operators are mostly small and medium sized producers.
As part of the agreement with Cytozyme, Bayer will commercialise Proquatic PondRestore, a product that's designed to enhance metabolisation activities in the pond-soil and pond-water environment, in several key aquaculture countries. The product is already part of Bayer's water treatment portfolio in China.
The agreement with Kehonda will enable the rollout of Fetant Complex Iodine Solution technology as part of Bayer Animal Health's portfolio in China and Vietnam. The partnership follows the inclusion of Dyvon PondAcid to Bayer Animal Health's water treatment solution program in China. The product is a pond-water conditioner that supports the quality of phytoplankton populations and maintains levels of dissolved oxygen in the pond water.
The agreement with XpertSea offers smart devices and artificial intelligence-powered software for a comprehensive approach to data-driven farm management, as part of Bayer's integrated services in China, Ecuador, India and Vietnam. The XpertSea devices leverage optics to measure vital pond statistics over time and identify changes in the health of a population. Insights are aggregated into XpertSea's online Growth Platform, which aids producers in making data-driven management and treatment decisions.
"We are proud to be able to play a leading role in offering shrimp producers an application program of non-pharmaceutical pond-water treatment products that make up a comprehensive solution. Together with our partners, we are committed to continue bringing technology to shrimp producers and supporting the sustainable development of the industry," said Jan Koesling, global aquaculture manager at Bayer Animal Health.