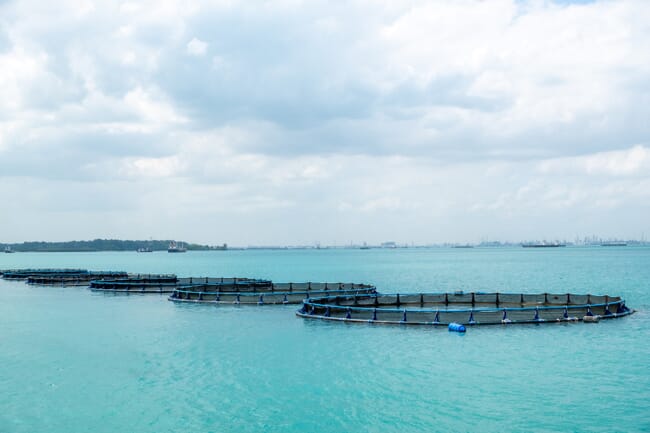 Trading under the stock ticker code BARRA, it debuted on the largest seafood exchange in the world at 9am CEST today.
A private placement of 8.9 million shares was completed prior to the listing on the exchange attracted robust investor demand from investors in Norway, Singapore, Hong Kong, Switzerland, Sweden and Denmark, among others. Approximately NOK 130.8 million (£10.7 million) was raised from the private placement prior to listing. All new funds raised will be directed towards its growth strategies – allowing the business to scale in capacity and offerings.
Commenting on the investment community's positive response to the IPO, Andreas von Scholten, CEO of the group said: "We are delighted with the strong confidence that investors have demonstrated in subscribing to Barramundi Group's mission to feed the world responsibly and sustainably, as well as our growth vision. We are optimistic about our prospects and will forge ahead with our vision to produce the best barramundi in the world and to help close the global protein gap."
As the largest barramundi producer in Australasia, Barramundi Group operates through a unique end-to-end aquaculture model, with comprehensive in-house capabilities ranging from vaccine development, end-product innovation and processing, to hatchery facilities. The Group also boasts a robust commercial reach across key markets including Singapore, Australia, China, Hong Kong, South Korea, and the US Barramundi Group's future growth plan looks to tap into the growing global demand for barramundi and the overall consumer trend towards sustainable consumption, which is projected to increase exponentially over the next five years.

Growth plans
1. Grow production and capacity
The group currently operates three ocean farm sites in Australia, Singapore, and Brunei. In 2020, the combined production totalled approximately 1,840 tonnes. Through capacity expansion and commercial development activities, it plans to grow production to 7,000 tonnes by 2026.
2. Acceleration and expansion of sales strategy
The group's barramundi products are currently available in over 1,600 restaurants, hotels, and retailers in selected markets. Efforts to strengthen its presence in key markets including China, US and Australia are currently underway. In addition, the group has plans to establish partnerships for sales in new geographies and to introduce barramundi as a premium, high quality product in the EU.
3. Pursue and strengthen new revenue streams
As the only end-to-end barramundi producer globally, Barramundi Group has access to capabilities that protect yield, quality and provide opportunities for new revenue streams. The group is constantly working on product innovation, including the nose-to-tail utilisation of its fish. It is also currently working on developing its fish health and vaccine arm to strengthen its position as a leading barramundi fish health and autogenous vaccine provider, as well as establishing an export supply chain for its superior strain of broodstock.
4. Scale business with partnership approach
Beyond 2026, Barramundi Group is also looking to expand its production of barramundi even further. The group is currently in talks to acquire new leases in Australia to enable capacity expansion to approximately 30,000 tonnes per year and is also exploring the potential to scale capacity in Brunei significantly. The group is also in discussions with potential partners to explore production partnerships that could pave the way for significant scaling opportunities.