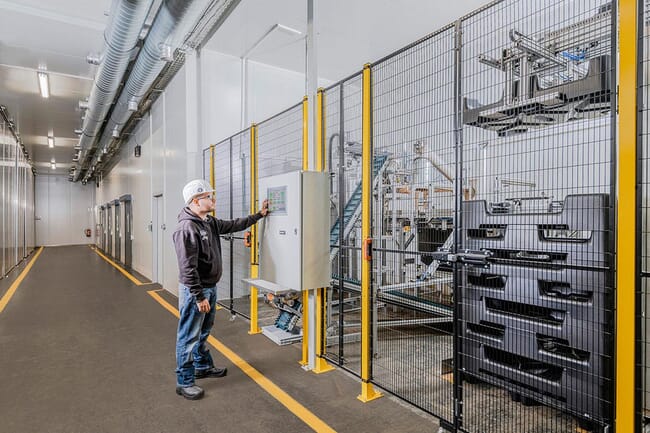 WEDA's system will be used in a sample and demonstration plant of the Austrians, who sell complete insect breeding systems as well as fly larvae products: insect meal, insect oil and fertiliser.

WEDA's dosing system consists of two mixing containers in which the feed for the larvae is alternately mixed and dosed out.
"The WEDA system doses a quantity of six tonnes of feed per day. In addition, we will implement another container for small quantities for feed studies for Livin Farms' customers. Thus, future insect farm operators will be able to test their own substrate mixtures with WEDA feeding technology," said Jens Feldhaus, product and sales manager at WEDA Dammann & Westerkamp, in a press release.
WEDA's liquid feeding system originally comes from the pig farming sector. It allows the use of very different substrates and can be adjusted to individual mixing temperatures. The company has already set up several feeding plants for insect larvae in Germany and abroad.
"By using WEDA technologies, we are adding another important component to our insect breeding systems and can now use the systems for a variety of feed formulations made from by-products. This enables us to ensure insect feeding for our customers around the globe," says Living Farms founder and CEO, Katharina Unger.