Atlantic Sapphire set for $5 million grant pay-out
Land-based salmon producer Atlantic Sapphire is set to receive $5 million in grant funding over the course of the next 10 years.
The company, which plans to produce up to 220,000 tonnes of Atlantic salmon from an RAS facility in Florida, has been offered the funding through Miami-Dade's Targeted Jobs Incentive Fund Program.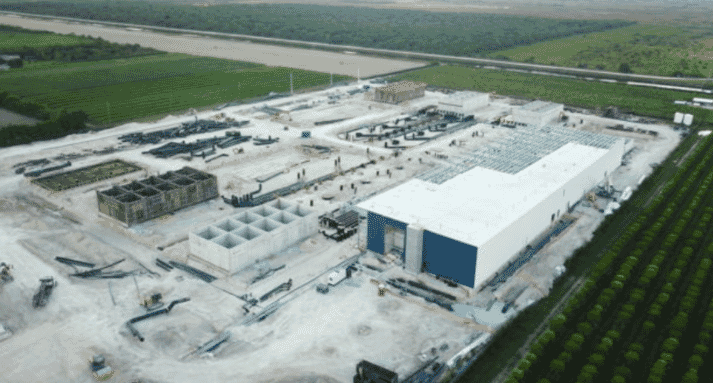 The funding will help the company to begin the second of three phases on its sprawling Redland facility, and is conditional on the company's pledge to create 237 jobs that pay at least $60,000 yearly, excluding benefits, in the next three years.

Miami-Dade would pay the company $296,000 yearly for the first nine years. A $2.04 million bonus, equal to 0.15 percent of the total capital investment for every 50 jobs created, would then kick in for a 10th-year payment of $2.336 million. County lawmakers gave the grants the green light on 19 February.
Atlantic Sapphire plans to build by 2022 a 1.1-million-square-foot facility that will house a manufacturing and fish-processing plan, engineering services and world headquarters next to an existing 390,000-square-foot facility that houses the company's hatchery and grow-out units.
According to a memo from Jack Osterholt, deputy mayor of Miami-Dade County, Atlantic would pay $11.2 million in property tax over the grant disbursement period, which "will realize a positive fiscal impact of $6.2 million over the 10-year period of the [grant] award."
According to Miami Today, Osterholt also noted that Atlantic is considering alternative locations in Georgia, Texas and Maine but did not elaborate as to what the company would do with its facilities and investments in Florida if it chooses to relocate.