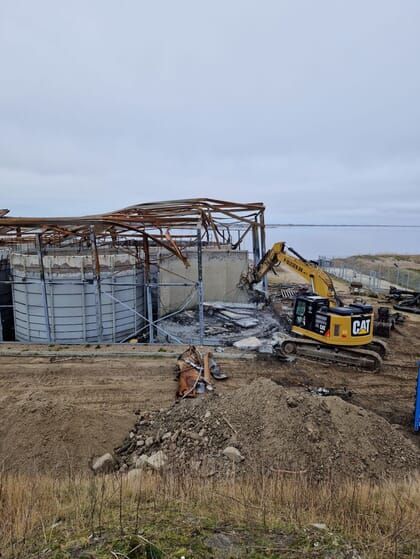 The facility was gutted by a fire that took place in September 2021, which killed all the fish, and the company is now looking for a buyer of the Danish site once the wreckage has been cleared, while they continue to concentrate their activities and investment on their flagship farm, in Florida.

"We are thrilled to share that the long-awaited process of tearing down the burnt buildings in Denmark has finally begun. This marks a new beginning for our site, and we are eager to explore new possibilities for the space," Atlantic Sapphire co-founder, Thue Holm posted on LinkedIn yesterday.
"Despite the unfortunate circumstances, the site still holds immense potential with its warehouse, workshop, complete smolt systems, offices, 2,000 m3 buffer tank, effluent system, and 4.2mw cooling system. Our hope is to find a new project for this location, and the good news is that constructing RAS is cheaper in Denmark compared to Norway and many other countries. Additionally, the location boasts excellent infrastructure, skilled labour and reliable suppliers, making it an ideal place for companies looking to develop RAS in Europe," he added.