The Aquaculture Stewardship Council (ASC) has been recognised as a leader among aquaculture certification schemes after the non-governmental organisation Human Rights at Sea (HRAS) issued consolidated and updated data sets behind the report "Does it do What it Says on the Tin?" and amended the scores after review and engagement with rated organisations.
ASC's Standards now take five of the six top spots when assessed against the 15 Key Performance Indicators (KPIs) set by HRAS. The ASC Farm Standard and ASC Feed Standard scored the highest, accounting for 14 KPIs for each Standard.
Moreover, the 11 ASC Farm Standards covering 17 species and the ASC-MSC Seaweed Standard received the second highest rating, with each Standard scoring 13 out of 15 KPIs. Finally, the ASC Chain of Custody scored 12 KPIs.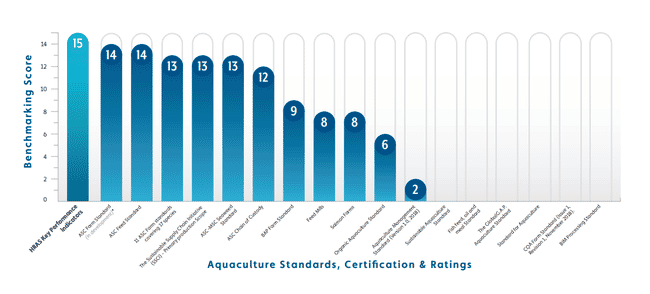 "HRAS would like to recognise ASC's comprehensive engagement with the NGO and its commitment to public transparency and accountability," David Hammond, CEO at HRAS, explained in a press release..
In response, Chris Ninnes, ASC's CEO, commented: "We welcomed the scrutiny from HRAS and its independent review, and restate our ethos about the importance of tackling social and human rights and to be transparent, accountable and for us and the industry to engage with stakeholders."
A follow-up report will be published in the summer of this year and again at six monthly intervals, showing the progress that certification bodies have made.