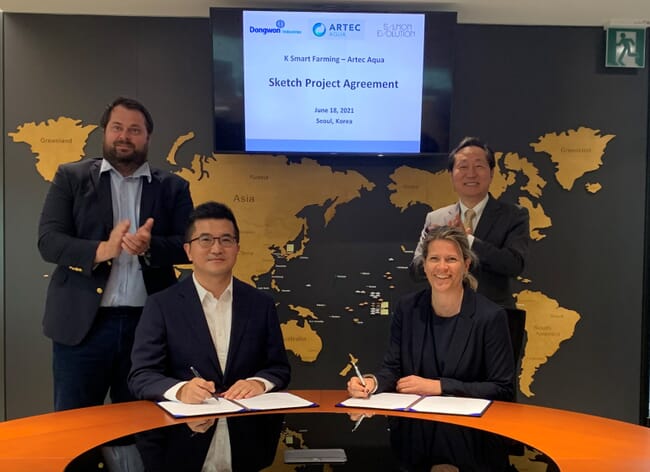 The facility is being planned by K Smart Farming (KSF), a joint venture between Norway-based Salmon Evolution ASA and Korean seafood giant Dongwon Industries. And the contract for the feasibility study has been awarded to Artec Aqua.
The agreement includes an intention for Artec Aqua to conduct engineering, delivery, installation and commissioning of designed process related systems and equipment in the future build-out of the project.
"We are delighted to secure this feasibility study, which puts us in pole position to deliver the full turnkey build-out of this exciting salmon farming facility in South Korea," said Ingegjerd Eidsvik, CEO of Artec Aqua.
The KSF joint venture plans to use a hybrid flow through system technology, such as the one Artec Aqua is delivering to Salmon Evolution's land-based facility at Indre Harøy in Norway.
"Salmon Evolution has through our cooperation at Indre Harøya gained first-hand experience of our specialist competence within engineering and delivery of land-based aquaculture facilities, and consequently they have introduced us to K Smart Farming. We look forward to working with K Smart Farming to realise this project. The project represents an important step on our journey towards becoming a major international supplier of land-based aquaculture facilities," added Eidsvik.