Are organic farmed salmon more susceptible to sea lice?
Lower stocking densities in salmon farms can lead to greater levels of sea lice infestation per fish, according to a new study.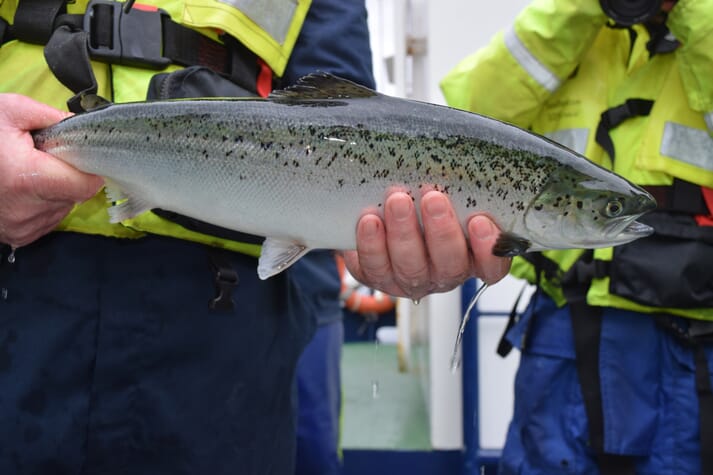 The study analysed data from a commercial fish farmer in Norway, who was using both organic and conventional salmon farming strategies in two different sites at the same time. Lice levels in those pens stocked according to organic principles, in which the maximum allowed biomass density is 10 kg of salmon per m3, were compared with those pens that were stocked at conventional levels – ie up to 25 kg/m3.
Location A consisted of 15 cages of which six had conventional production and nine had organic. Location B consisted of 19 cages – of which four had conventional production and 15 organic production.
The results turned conventional wisdom about the relationship of stocking densities and lice infestation on its head.
"While previous studies have suggested that infestation levels are higher at higher stocking densities, the results of this study showed that the organic salmon had significantly higher levels of sea lice compared to those in conventional production," the researchers note.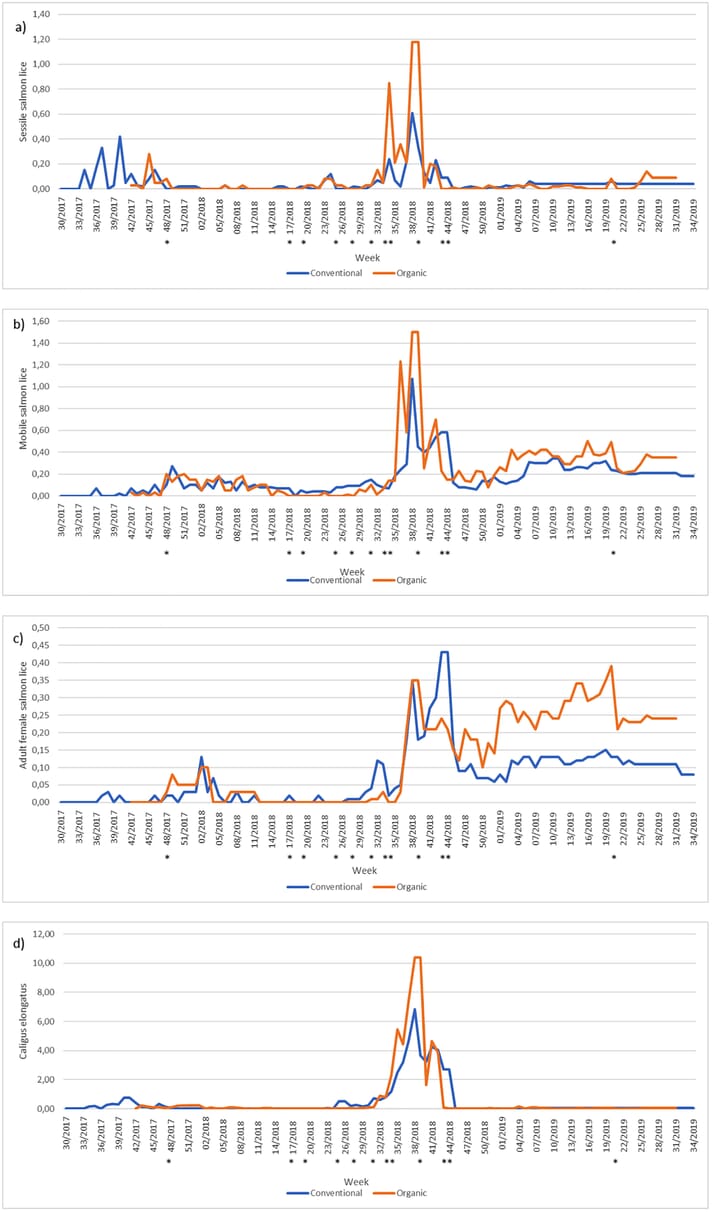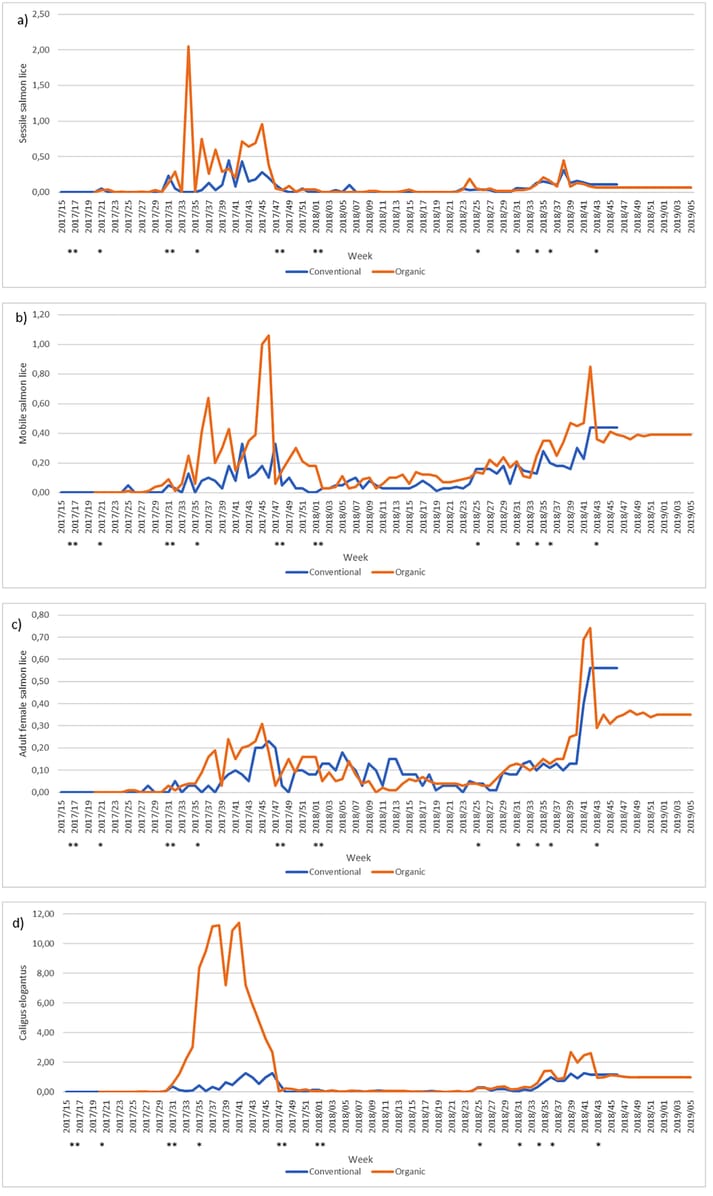 Growth and mortality in the two production systems were also compared, as they might be affected by production strategy, sea lice and delousing treatments – many of which require the fish to be starved prior to treatment and result in lower feed uptake after the treatment takes place.
Although the mortality rate and growth rates were not significantly different between the two strategies, the researchers note that the higher lice levels in the organic production pens raise significant welfare concerns.
"This is not primarily due to the infestation, but to different delousing methods needed to keep the number of lice on each fish at low mandatory levels in order to protect wild salmon stocks," they observe.
Possible explanations
One possible explanation the researchers offer for the lower lice levels on the conventionally produced fish is the "dilution effect".
"Although salmon lice infestation has been regarded as density dependent, the present results demonstrate the opposite, giving support to the hypothesis of the dilution effect, whereby a higher number of hosts to distribute the lice between, will lead to higher lice levels in the cages with lower biomass density when the infection pressure is similar," they note.
The only other significant difference between production methods is that organic salmon feed must contain at least 40 percent marine ingredients, compared to only 30 percent in conventional feeds but the researchers doubt that this would impact the sea lice numbers.
"Apart from biomass density, there is a possibility that the higher levels of marine ingredients in the organic feed might attract the salmon lice differently, however, this is not regarded as likely," they note.

However, they add that the lack of significant difference between mortality levels between the two strategies may suggest some advantages of organic production.
"Although the organically produced fish had higher sea lice infestation, and thereby potentially more delousing events, there were no significant differences in growth rate or mortality between organic and conventional fish. Further investigations should be conducted to confirm the present results, and may identify if the organically produced fish are more robust due to more beneficial feed, and/or lower stress due to lower biomass density which may also reduce time of crowding and delousing," they observe.
Further information
The full paper, published in Aquaculture under the title Less is more: Negative relationship between biomass density and sea lice infestation in marine salmon farming, is open access.