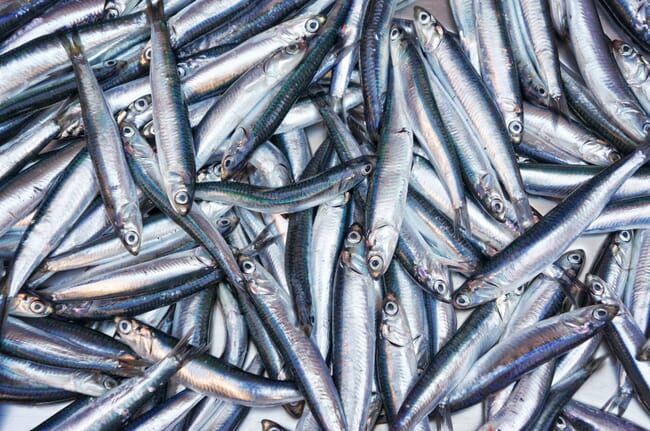 Upon the release of the new report, Libby Woodhatch, MarinTrust's executive chair, noted in a press release: "Despite global challenges, MarinTrust continues to grow stronger, championing best practices and driving improvements in global responsibility for marine ingredient sourcing and production. This report showcases the many ways we continue to evolve and grow, from the latest version of the MarinTrust Standard to new FIPs [fisheries improvement projects] under the improver programme (IP). This is all due to the hard work of our team and support of our independent third-party committee members."

Over the course of the last 12 months, a dozen new processing plants across Chile, Ecuador, Finland, Mexico, Morocco, Spain and Thailand have met MarinTrust's main factory standard.
Meanwhile, four companies, covering a total of 14 sites in Chile, China, Peru and Spain, were certified to the MarinTrust chain of custody standard. Lastly, the MarinTrust improver programme accepted 30 sites in countries including Mauritania and India.

The trust says that the development of version 3.0 of its standard is well underway, following a thorough review of all key stages - from the fisheries to the plants.
Francisco Aldon, MarinTrust's CEO, explains: "The continuing evolution of the MarinTrust Standard ensures that it remains relevant, credible and accessible. Version 3.0 is an ambitious next step, strengthening the assessment criteria for raw materials, while encouraging the use of by-products. Both assurance and traceability remain at the core of this standard, guaranteeing the integrity of MarinTrust products."

A memorandum of understanding (MoU) signed with the Global Seafood Alliance (GSA), aims to help meet the goal of 75 percent of the world's marine ingredients supplies being either certified, in assessment, in application or in the MarinTrust improver programme by 2025 - up from around 50 percent today. MarinTrust is also participating in the Global Roundtable on Marine Ingredients.