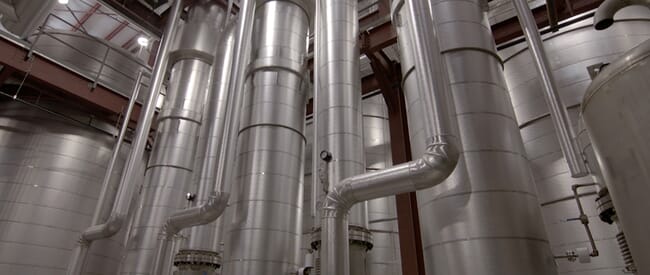 A company that uses microbes to increase the protein content of aquafeed ingredients such as soy, has been selected as one of three finalists for the Global Aquaculture Alliance's annual Global Aquaculture Innovation Award.
Me-Pro, which has been developed by Prairie AquaTech in South Dakota, is short for "microbially enhanced protein," CEO Mark Luecke told the Global Aquaculture Advocate.
"Our technology can handle many types of plant protein. Soybean meal has a good starting protein content, about 45 percent," Luecke told the Advocate. "But there are a number of antinutritional factors that need to be addressed, like allergenic proteins, oligosaccharides and complex carbohydrates. Our process increases protein content, also making it more digestible."
The process involves fermenting soybean meal with a naturally occurring microbe, using sugars as a feedstock, to produce an end product which is 70 percent protein. Trails suggest it can be included in salmonid, shrimp and marine diets at high inclusion rates and rainbow trout that have been fed diets containing 35 percent Me-Pro are already on sale at Whole Foods.
The company also believes that the ingredient is well suited to the formulation of recirculating aquaculture system (RAS) feeds, with trials suggesting that it can reduce the phosphorous discharges from fish waste.
Prairie Aquatech will be one of three finalists for the innovation award and will present at GAA's upcoming virtual GOAL 2020 conference, on 6-8 October. GOAL attendees will vote to select the winner. The other two finalists will be announced in the next two weeks.