The company he founded with $10,000 in 1980 now employs more than 5,000 people around the world, including in Coppens International, its aquafeed subsidiary. The company's focus is on improving animal, crop and human health and performance through its innovative use of yeast fermentation, enzyme technology, algae and nutrigenomics.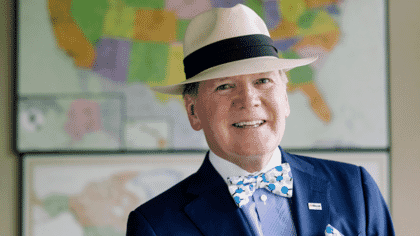 In the seafood sphere he was intent on addressing challenges such as developing more fishmeal and fish oil replacements for aquaeeds, minimising pollution caused by fish farms and solving problems caused by sea lice .
Dr Lyons built Alltech into the fastest-growing company in the global animal health and nutrition industry through innovative technology and strong branding. Today, it is the only privately held and family-owned business among the top animal health companies in the world.