The facility, which is a joint venture between Royal DSM and Evonik, hosted a topping out ceremony yesterday in the presence of Nebraska Lieutenant Governor Mike Foley, the management of Veramaris and the two parent companies.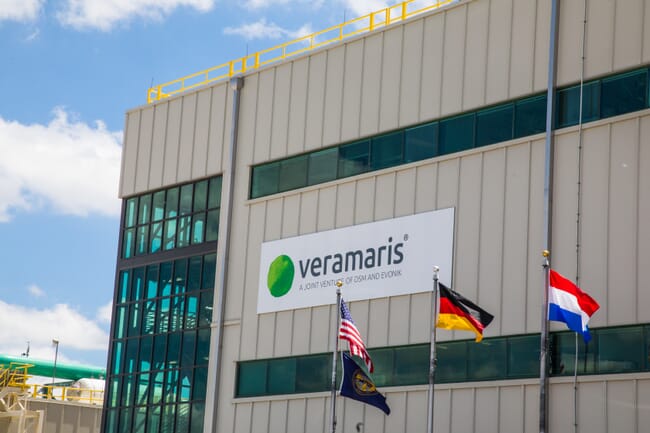 The construction of the US$ 200 million facility is progressing on-time and according to plan. Commercial quantities of algal oil will be ready for delivery in mid-2019. Pilot-scale quantities are already being supplied to selected feed producers and farmers for market development.
Veramaris uses locally sourced sugar in its fermentation process. The algae strain, Schizochytrium, contains the essential omega-3 fatty acids EPA and DHA and the resulting oil has a concentration exceeding 50 percent. The initial annual production capacity of the Nebraska plant will meet roughly 15 percent of the total current annual demand for EPA and DHA by the global salmon aquaculture industry.

"Our algal oil is the response to the industry's call for a sustainable source of the omega-3 fatty acids EPA and DHA. The known provenance of all the raw materials used in our process makes the product fully traceable," Veramaris CEO Karim Kurmaly said.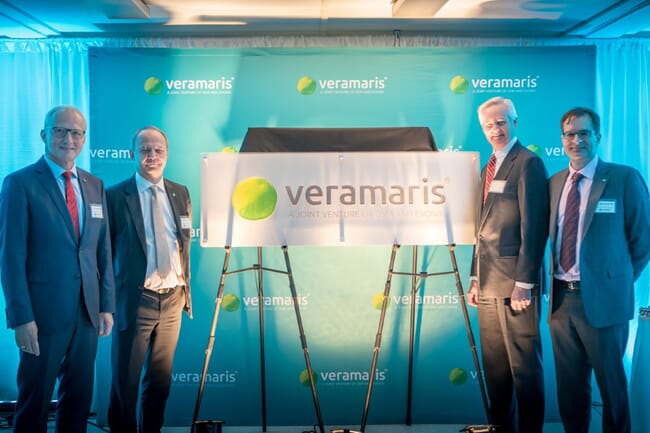 "The raw material for this disruptive Veramaris technology comes from the heart of American agriculture - from Nebraska. Nebraska corn helps conserve marine life in the ocean. This is a wonderful story and I wish Veramaris all the best in making aquaculture more sustainable," Nebraska Governor Mike Foley said.

Until recently, the omega-3 fatty acids added to animal feed have been almost exclusively from marine sources. Currently, a total of 16 million metric tonnes of wild fish are caught for the production of fish oil and fishmeal.
As result, Veramaris claims to be contributing to closing the supply-demand gap for omega-3 EPA and DHA, while helping to conserve marine life and biodiversity in the oceans.
DSM has expertise in the cultivation of marine organisms including algae and long-established biotechnology capabilities in development and operations, whilst Evonik's focus has been on developing industrial biotechnology processes and operating competitively large-scale manufacturing sites for fermentative amino acids.
To drive a positive change in feed production and food consumption, Veramaris is extensively working with all stakeholders along the value chain, including feed producers, farmers, retailers and NGOs. Pioneering collaborations have enabled key players in aquaculture to raise Atlantic salmon on diets totally free from marine ingredients, using Veramaris' algal oil as a complete replacement for fish oil.