Africa is the main destination of China's tilapia export industry. According to the FAO, African countries imported 83,000 tonnes of whole frozen and breaded tilapia in 2016, comprising 64 percent of China's total frozen tilapia exports. In value terms, in 2013 China officially exported $38.7 million worth of tilapia to the Ivory Coast, $14.7 million to Burkina Faso, $4.8 million to Ghana and $4 million to Togo. Current trends indicate that exports to West Africa are rising.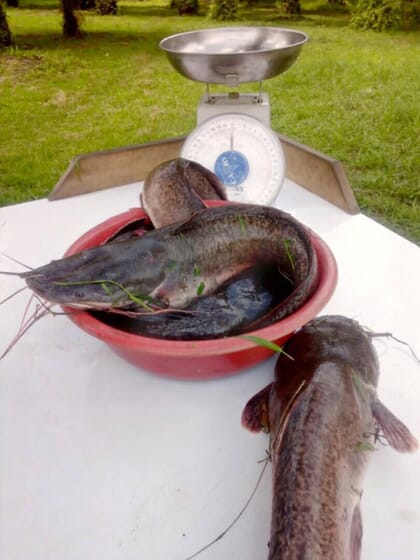 This is not good news for West Africa's fragile aquaculture industry, which is seeking to establish a firm foundation for closing the substantial gap in the continent's fish production, while illegal tilapia imports are also becoming a matter of concern to both tilapia farmers and regulators of the industry.
Fish production deficit
Although fish is a major component of the average diet, West Africa faces a huge fish supply gap. Nigeria produces only 1.1 million tonnes of the fish it consumes annually, leaving a deficit of 2.1 million tonnes. Ghana produces only 400,000 tonnes of the 1 million tonnes it consumes annually. The Senegalese may consume 24.5 kg of fish per capita annually, but their once rich coastline has been overexploited by large foreign vessels, and local pirogue fishermen are struggling to bring decent catches. According to USAID, Senegal loses $300 million annually from fish poaching. The Ivory Coast exports 100,000 tonnes of tuna annually, but a substantial amount of locally consumed fish is supplied from across the border by neighbouring countries. Annual fish consumption in landlocked Burkina Faso is only 3.5 kg per year. Local capture fish is 12,000 tonnes, whilst its infant aquaculture industry contributes only 400 tonnes. Burkina Faso imports 44,000 tonnes of fish, mainly tilapia, per year.
In most West African countries, there are national programmes seeking to develop aquaculture to address the fish supply deficits. Most of these programmes involve tilapia and catfish farming, and are making some progress. But the African farmers are struggling to compete with cheap Chinese tilapia.
Protectionism is failing
Imported tilapia may be banned in Nigeria, but aquaculture producers have still been complaining about the volumes of foreign tilapia brought in from Benin. Although customs often seize fish and poultry products that are smuggled into Nigeria, the wide availability of imported products shows that their efforts are not working. The fish farmers would like the government to close down those outlets that sell black market fish and argue that foreign tilapia is only so cheap because the smugglers do not pay taxes on them.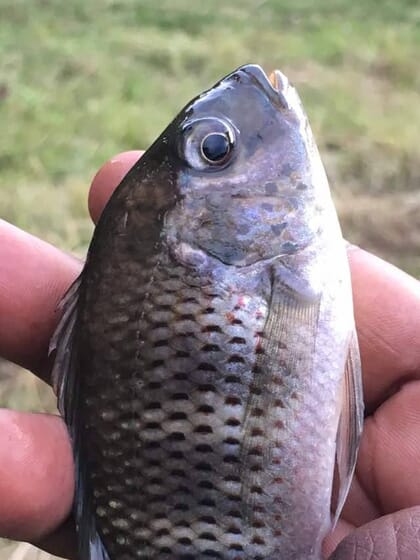 A similar problem exists in Ghana. Substantial amounts of foreign tilapia are available on the market, in spite of the 2014 ban on imports, which was intended to protect the local industry. Tilapia farmers and distributors are yet to raise their voices about competition from foreign products, but they are concerned by their quality. In view of reports of the entry of foreign tilapia raised in polluted water, Peter Akpaglo, a consultant supervising aquaculture projects in Ghana's Upper West and Upper East Regions, recently warned fish farmers to be careful about using fingerlings from "unknown sources".
Such reports have led to the imposition of live tilapia import bans by a number of West African governments. Last September, both Benin and the Ivory Coast banned the import of tilapia from Columbia, Ecuador, Egypt, Israel and Thailand, in order to prevent the spread of tilapia lake virus.
Protocols needed
Aquaculture has been practiced in West Africa for two decades, and development seems to be slow. But it has only been prioritised recently following serious declines in landings from capture fisheries. Consequently, effective protocols have yet to be established, especially by the small-scale operators who comprise the bulk of the area's fish farmers.
Since West African governments now see aquaculture development as a major issue, they may need to re-establish priorities, and take further steps to protect the industry. For example, Ghana's National Aquaculture Development Plan, formulated in 2012, placed an emphasis on cage culture over pond farming of tilapia, due to its ability to produce larger volumes. But no encouragement is being given to the promotion of cage farming, especially among Ghanaians. Most of the cage farms belong to a handful of foreign companies, whereas there are over 1400 pond farmers. Cage farming is more capital intensive, so institutional financial and technical support should be provided to encourage Ghanaian participation.
Breaks in the supply chain
A major problem in West African aquaculture is the lack of effective links in the value chain. For example, whilst the small number of cage farmers have cold rooms and air-conditioned vehicles for transporting harvested fish to selling points, buyers have to take their own ice and cold boxes to the pond farms to buy and transport their tilapia.
As in the poultry industry, tilapia farmers complain about the cost of feed. Feed costs account for about 70 percent of the fish farmer's budget. Maize and soya meal are the main ingredients used in West Africa. But maize is also a major feed ingredient for humans, and a major industrial raw material. Supply is often erratic, and prices are high. And the bulk of soya meal used in fish feed is imported with scarce foreign exchange, the one item West African governments can hardly afford.
In spite of its current problems, tilapia farming has a great future in West Africa.It provides a cheaper, quicker solution to the acute problem of protein supply in some countries. Even in Nigeria, where catfish is a traditional delicacy, tilapia is winning many new converts. In the cities of Abidjan, Lagos, Dakar, Cotonou and Accra, tilapia is a favourite lunchtime and dinner dish for the working and middle classes. Presently, illegal imports seem to be filling a significant void due to the inability of fish farmers to produce substantial quantities.