The concept, called BIOSIPEC, was launched at the recent Asian-Pacific Aquaculture event in Chennai. It was initially developed by ADM in Vietnam after observing the characteristics of vannamei shrimp farming, the associated risks (particularly relating to the environment and diseases), as well as sustainability issues.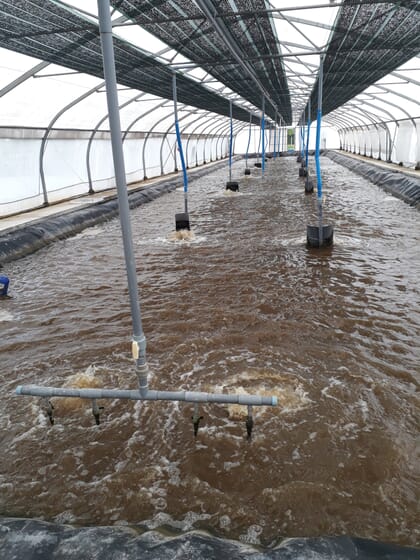 According to ADM, "the solution helps to reduce farming risks and environmental impacts and maximizes profitability for shrimp farmers". To showcase the different innovations and provide training to farmers, a demonstration unit was set-up in ADM's Aqua R&D center in Southern Vietnam two years ago.
To achieve high growth and survival results, BIOSIPEC applies innovative technologies:
Water treatment to improve biosecurity and prevent disease outbreaks
A special aeration system to reduce energy cost and optimise water aeration
A specifically formulated feed for improved growth and stable water quality
"In 2018, the vannamei production and exports increased throughout Asia, particularly in India, Vietnam, Indonesia and the Philippines, and further growth is forecast in the coming years, according to the World Aquaculture Society," said Marc Campet, aquaculture manager at ADM. "To achieve successful farming results, the choice of feed, water quality, biosecurity and technique all play an important role in shrimp quality and productivity. With BIOSIPEC, we can produce shrimp successfully, differently and sustainably. Our demonstration farm is available for shrimp farmers to discover the different technologies used and provides training to aquaculture professionals."
Through BIOSIPEC's commercialization, ADM will be providing training on the use of technology, processes, and best practice to shrimp farmers. This new project reinforces the firm's commitment towards the development of aquaculture in Asia.
"BIOSIPEC is an exclusive concept that ADM has designed for its customers in Asia. We are very proud to have developed this solution combining all of ADM Animal Nutrition's know-how. This concept has been developed to answer a market need identified by our teams; it will support the evolution and consolidation of the shrimp aquaculture industry in Asia," said Pierre Domps, ADM's director of marketing and commercial development,