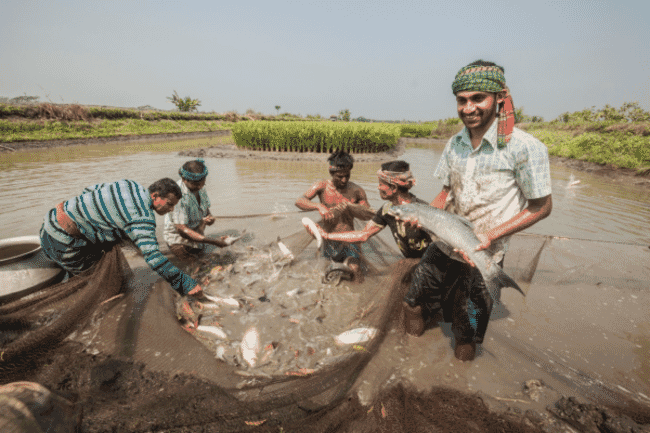 According to Fish Welfare Initiative, the role matches their theory of change, which involves working collaboratively with aquaculture farmers to make improvements that meaningfully improve the lives of fish.

"This role is suited for someone with experience conducting scientific research, ideally field research in aquaculture, animal welfare, marine biology, or global development. Work here will be challenging, interdisciplinary, and largely unprecedented - and we think, for the right candidate, the opportunity to not only develop welfare standards in understudied species farmed in large numbers, but to also see them directly implemented at scale, will be extremely rewarding," FWI explains.
The successful candidate will be designated either lead or manager, based on their prior experience and current ability to lead a whole department. The welfare standard lead designation would be tasked with setting the direction and growing the entire welfare standard department, while the manager designation would focus more on managing staff as they execute research and trials.
Specifications
FWI's recruitment drive is international, but applications must:
Travel to India for at least three months (does not have to be continuous) each year to supervise FWI's ground operations.
Work the rest of the time work on a time zone compatible with India Standard Time (i.e. be based in anywhere but the Americas).
While FWI will favour more experienced applicants, they think this role would also be an amazing opportunity to upskill for less experienced ones (who would receive the manager designation).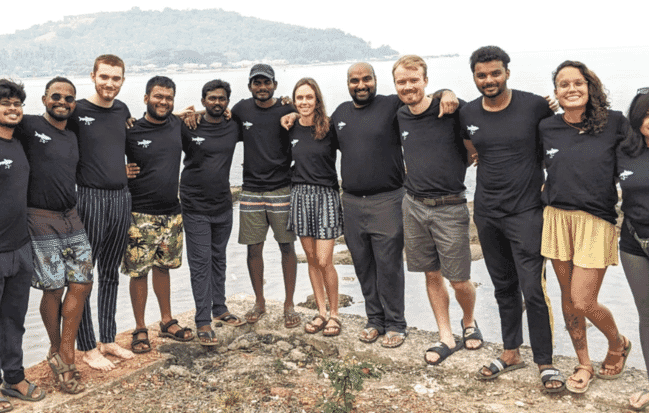 How will the successful applicant improve carp welfare?
By developing, trialling and implementing welfare improvements for farmed Indian major carp in semi-intensive pond farming systems. Click here for an example of the sort of trial that might be run.
By supervising a team of two to five ground staff members.
​By training staff on monitoring and evaluation of fish welfare.
By analysing the data of trials and provide regular reports to management on the status of FWI's welfare standards development.
Through developing and maintaining relationships with academics for research collaboration.
Required criteria
Applicants must meet all of the following criteria to be eligible for this position and have:
A bachelor's degree in a natural science, particularly marine biology, animal welfare science, or aquaculture; OR in a global development field.
Field research experience.
The ability to work independently and manage multiple priorities in a fast-paced environment.
Experience with statistical analysis software, such as R.
Additional required criteria for welfare standard lead
Three or more years of management experience.
Master's degree or equivalent in a natural science or global development field; OR additional three years of management experience.
Preferred criteria
FWI will favour candidates who meet some or more of the following criteria, although these are not required:
Experience working with fish welfare or aquaculture.
Experience in conducting surveys.
Ability to speak Telugu.
Personally committed to improving the lives of farmed fish.​
The fine print
Location: Hybrid (Andhra Pradesh, India, for at least 3 months of the year; remote at other times).
Position status: Full-time.
Benefits: Flexible hours, health insurance offered for Indian applicants.
Start date: ASAP, with some flexibility.
Pay: Commensurate with need and experience (with significant variance based on cost-of-living expenses: see FAQs).
How to apply
Applicants must complete this form by 16 April.