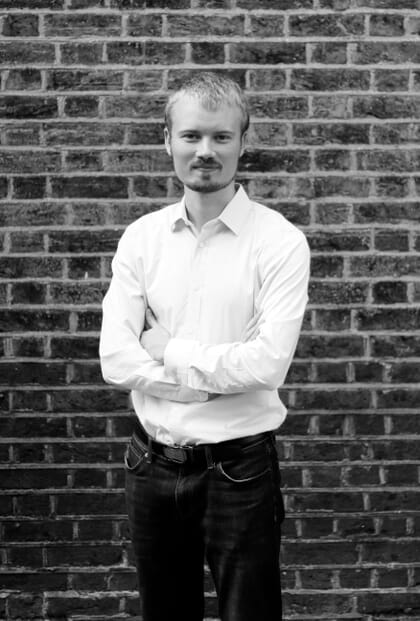 Can you give a brief overview of the team at Fish Welfare Initiative?
Fish Welfare Initiative (FWI) is a startup that launched just over a year ago, and we still have a relatively small team. My co-founder and I didn't previously have experience in aquaculture, or in India (the country where we are now beginning work, more on that later). So, we hired accordingly: Dr Marco Cerqueira joined our team early in 2020 as our fish welfare specialist, and brought with him 14 years of experience in aquaculture. We also recently hired Karthik Pulugurtha, an Indian national with policy and animal law experience, to lead our team in India.
Additionally, we have another colleague who works on projects and strategy, and we employ a couple of people part-time, as well as several interns and volunteers.
What drew you to the aquaculture sector?
Both my co-founder and I care tremendously about animals. And, as your readers probably know, aquaculture occurs on a significantly larger scale than any terrestrial animal farming (at least in terms of the sheer number of animals raised). However, comparatively little attention has gone into the welfare of animals within it.
Fortunately, the industry has made some progress over recent years on its own. But it has lacked the external support (and occasional pressure) that has brought welfare improvements for farmed terrestrial animals.
Given the mass scale of aquaculture, and the potential for welfare improvements within it, we saw it as the area where we could have the greatest impact. And this was the most important thing for us.
How easy was it to raise the funding to start up FWI and will you be looking to raise further funding?
Well, fish welfare is still a somewhat niche area (although it's becoming less so). Fortunately, however, there are donors who have previously supported farmed terrestrial animal welfare work who are interested in expanding this to aquatic animals. These donors, coupled with a $50,000 seed grant from Charity Entrepreneurship, the incubating organisation that launched us, meant that fundraising in the first year was relatively straightforward.
However, we are now launching our operation to improve fish welfare in India, and will begin fundraising shortly for our comparatively large 2021 budget. To learn more, you can see our website.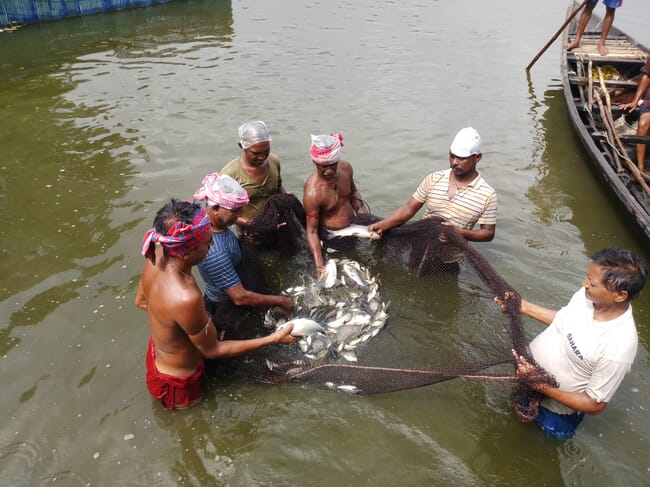 How do you differ from existing animal welfare organisations, such as Compassion in World Farming, the Humane Slaughter Association and FAI Farms, which are all involved in fish welfare to a certain extent?
We have a tonne of respect for the organisations that have already pioneered work in fish welfare and we're directly in touch with CIWF. We see part of our work as enabling a united front of NGOs and industry – all collaborating to improve welfare.One key difference in our work compared to these organisations is our geographic focus: after this previous year of research, we will be concentrating primarily on India.
Why did you decide to focus on India?
For us, it's all a question about where we can have the greatest impact. And there were a number of factors that I observed when I was in India, and that our research revealed, that made us think India was more promising than some of the other countries we were considering.
First of all, India's fish production numbers are massive: it's the second largest finfish producer in the world, only behind China. India also has an active and robust animal advocacy movement, and a history of support for animal welfare in policy. This meant that we knew we would have other organisations with whom we could collaborate, which is important to us. And lastly, when it comes to welfare improvements Indian aquaculture has a number of low-hanging fruit—see more on those below.
If you're interested in learning more about the Indian aquaculture industry, I encourage you to read our newly-released Fish Welfare Scoping Report: India.

Are there particular elements within India aquaculture that you intend to focus on?
We intend to focus on semi-intensive and extensive Indian major carp culture, which makes up 73 percent of Indian finfish culture. Additionally, Indian producers are increasingly investing in new technologies as aquaculture there intensifies. For instance, I had the chance to visit a biofloc facility when I was there. We may work with these as well.
What are the key areas to be addressed within this particular production sector?
There are several important issues in Indian major carp culture, usually caused by a lack of resources available to producers: water quality is variable and poorly monitored, and there is a lack of training and ability to treat infections and disease. Slaughter is invariably cruel and is often just asphyxiation.
Additionally, the farmers themselves are often in poor economic condition. Many we met told us about their difficulty in accessing both workers and fry, due to the impact of Covid-19. It will be critical to our work to ensure that these rural farmers are empowered.
Are there practical, affordable ways for farmers to improve fish welfare levels?
For water quality, there are. You can add aerators to the ponds, and add more regular water quality monitoring. For instance, in a quarter of the farms we surveyed, water quality checks were never conducted. We also think there's much impact to be had by collaborating with local organisations to offer training in higher welfare practices to farmers.
Unfortunately, one of the more concerning practices, slaughter via asphyxiation, will be very difficult to solve. Rural supply chains, low price margins, and a lack of perceived need and precedent will make it very difficult to introduce safe and efficient stunning.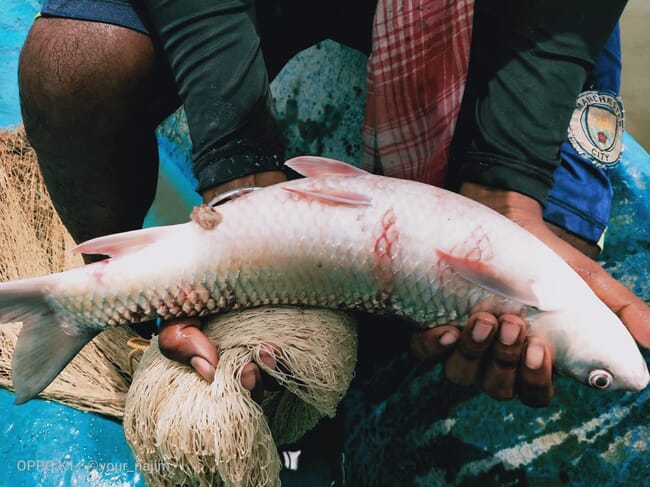 How have you been received by the industry to date?
We haven't been that public with the industry yet, so I'll be interested to see how your readers respond to this interview. Overall though I've been pleased to find that the industry, including some of the producers and aquaculture organisations we've met with in India, is interested in engaging in animal welfare.
I remember the first farm visit we ever did, to a trout farm in the UK. And you have to remember that my co-founder and I have backgrounds in animal advocacy rather than aquaculture. So, we arrived at this farm assuming that the industry didn't care much about the animals, and felt like we had to be coy with talking about welfare. But as we slowly opened up to the farm technician, it became clear that animal welfare was something that he was also thinking deeply about.
Of course, not everyone in the industry cares about welfare, but I believe we are seeing more and more producers who see animal welfare as a critical part of a responsibly-sourced product. We encourage your readers who are interested in engaging more to reach out.
How would you like to see FWI develop over the next decade?
We began just last year, and much of our work is still experimental. So it's difficult to say where we'll be in a decade. If our work in India goes well, I expect we'll launch local teams in other high production countries. For instance, we are currently paying a local contractor in the Philippines to conduct scoping work there, thanks to the support of a grant by World Animal Protection.
Ultimately, I'd like to see FWI collaborate more closely with industry, both in Asia as well as in Europe. At the end of the day, we're all working for a world that is healthier, more sustainable, and more humane.