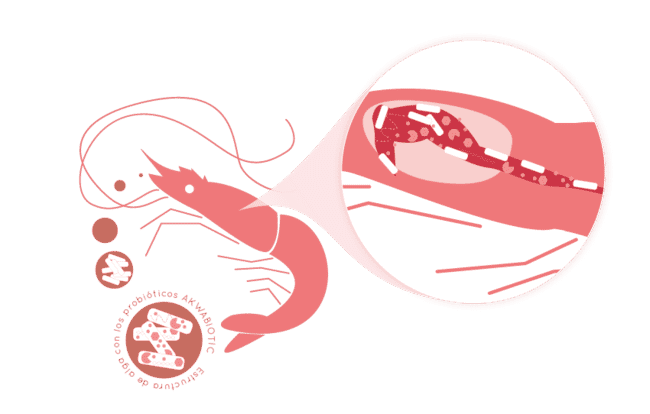 Emilie Giudicelli, business manager of the French startup, tells The Fish Site how the company, which has a strong track record in developing probiotics for shrimp, plans to develop these as part of the Sea2Sea project.
Why did you decide to use marine bacteria in your probiotics?
Our philosophy is that using marine bacteria to supplement marine animals is the best way to provide efficient solutions to the market, as they are perfectly adapted to the production environment used for marine finfish. The marine environment can provide us with everything we need to work towards a more sustainable aquaculture.
At Marine Akwa, we focused on extracting bacteria of interest from the marine environment, mainly from targeted organisms which are known to have a holobiont free of bacteria belonging to the Vibrio genus. This genus is recognised as being a pathogenic in aquaculture and can be very abundant in an animal's microbiota.
It is important to note that Marine Akwa carefully selected a consortium of bacteria to be incorporated in its final product, Akwabiotic. This is based on the principle that one bacteria can't do everything.
How are these delivered to fish/shrimp?
With regards to shrimp the marine probiotics are encapsulated in a selection of algae known to be very palatable to them. Therefore we are ensuring the probiotics would go directly to the right location to have beneficial effects (independently from the feed). Feeding the animals with both probiotics and algae also generates positive synergies, including immuno-stimulation, improvement of growth and anti-bacterial effects.
With regards to fish, we are at the start of the process and one of the objectives of the Sea2Sea project is to find the best way to supplement animals with probiotics.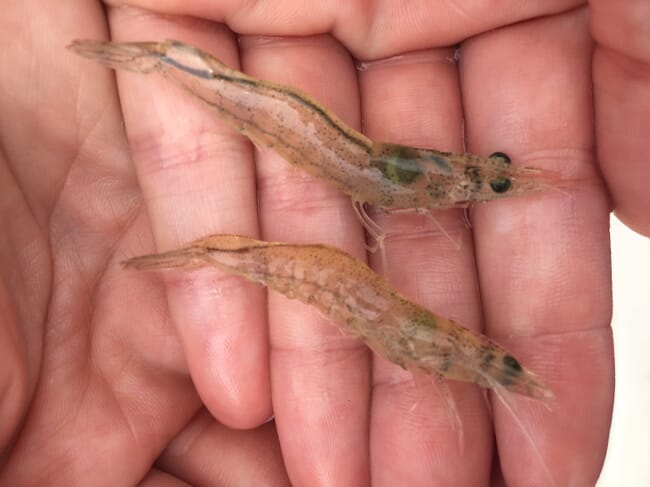 How have your probiotics been received by the shrimp sector to date?

Our probiotic for shrimp, Akwabiotic, was launched in late 2017, mainly in Central and Latin America. It has been well received by local farms and hatcheries. We have also performed several trials in collaboration with experimental stations and internationally recognised labs, both in Americas and Asia. Those trials have shown a significant increase of growth rate and survival rate, significant decrease of FCR, decrease of pathogenic bacterial load and improvement of microbiota profile.

What's your role in the Sea2Sea project and what is the project aiming to achieve?
Marine Akwa is leading the Sea2Sea project. We have four partners, two academic (Université de Bretagne Occidentale and ANSES) and two industrial (Ferme Marine du Douhet and Les Poissons du Soleil). The aim of the project is to develop and propose to the aquaculture industry a consortium of marine probiotics to improve health and growth in fish farms, targeting European fish species.
For this project, different bacteria strains from the Marine Akwa collection will be used to find the most active and suitable ones for fish. Trials will be performed on different fish species, including rainbow trout, sea bream, seabass and meagre.
Marine Akwa aims to submit a dossier to the European Union to get one or several probiotics to be approved, using results from the Sea2Sea project and previous trials. This will allow us to sell products based on these probiotics in the EU.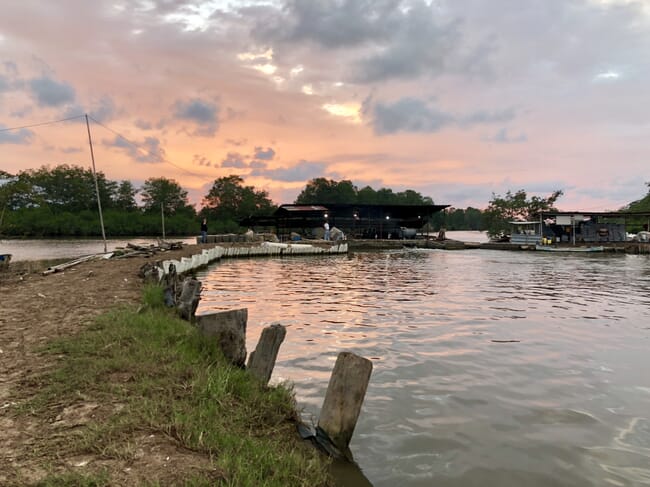 What are the budget and timescale of the project?

The global budget of the project is €1.7 million. All partners will get the financial support of the Brittany region and/or BPI France, following submission of a detailed dossier in September 2019 as part of a national call for projects.
The project will start early this month and run for three years. It will involve R&D work and trials under controlled conditions and in different fish hatcheries and farms across France.
Why did you decide to focus on the South and Central American markets for your shrimp products rather than Asia?
We first focused on the Central and Latin American markets as we had an existing network in those areas. Our objective for 2021 is to launch our nutritional and environmental products on the Asian market and we are actively working on this at the moment.
How will your probiotics for finfish differ from your ones for shrimp – in terms of composition and delivery?
We want to offer products adapted to the production farms needs and also to each species type in terms of diets, environmental conditions or specific pathogens. Therefore our R&D team will select the most active ones for European fish species from our collection of over 100 bacteria strains. For those reasons, we anticipate the composition will not be the same as we presently use for shrimps.