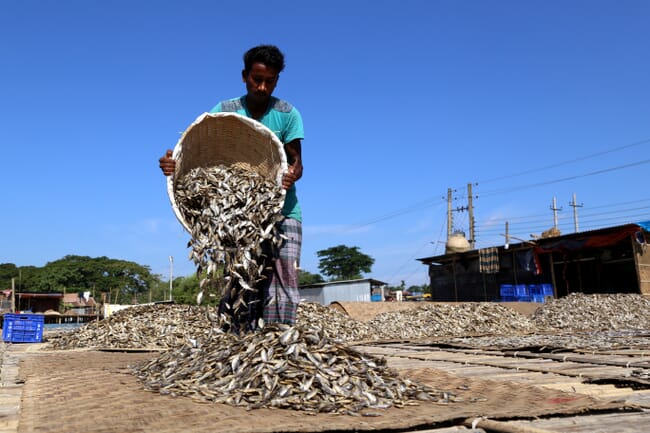 Livelihoods

Professor Dave Little, of the University of Stirling's Institute of Aquaculture, is co-lead author on a paper about livelihoods, which found that small-scale fisheries and aquaculture are overlooked by policymakers and decision-makers, despite providing livelihoods for more than 100 million people and sustenance for a billion people worldwide.
In a press release accompanying the papers he said: "Small-scale fisheries and aquaculture provide 90 percent of the jobs in the sector and two-thirds of all fish and shellfish destined for human consumption. Despite their contributions, they are often overlooked and unsupported by policies.

"During the Covid-19 pandemic, for example, they have played a key role in local food security and livelihoods – in countries like Kenya, for example, small-scale actors quickly filled the gap left behind by larger, international producers who scaled back operations.
"In Scotland, although much attention is focused on the billion-pound salmon export industry, which does support over 8,000 jobs, the potential of small-scale aquaculture to feed and provide livelihoods for rural and remote communities should not be overlooked."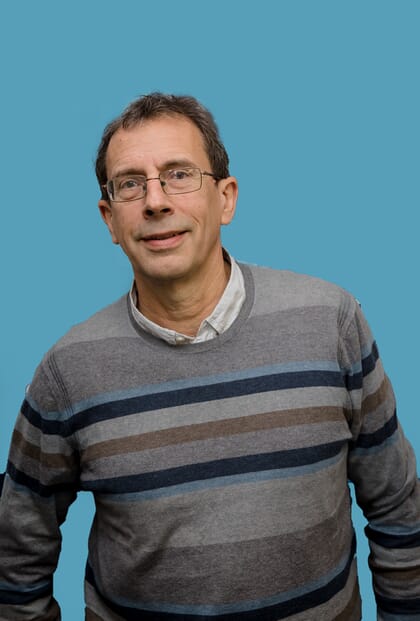 Nutrition

Professor Little was also co-author on a paper about nutrition, which found that blue foods ranked more highly than terrestrial animal-source foods in terms of their nutritional benefits and potential for sustainability gains.
He said: "Many blue food species are rich in important nutrients. Compared to chicken, trout has approximately 19 times more omega-3 fatty acids; oysters and mussels have 76 times more vitamin B-12 and five times more iron; and carps have nine times more calcium.
"The nutritional benefits of blue foods are especially important for women, who were found to benefit more than men from increased consumption in nearly three times the number of countries studied. Improving food security requires a gender lens to overcome the structural disadvantages that women face."
He added: "In times gone by, the herring, mackerel, mussels and oysters off Scotland's coasts were consumed by all sectors of society in plentiful quantities, giving access to highly nutritious food to even the poorest.
"Now, the government target of two portions of seafood a week – of which one should be oily fish – is missed by most, particularly by the lowest income families, amongst whom only a quarter meet the target."
Environmental impact
Dr Richard Newton of the Institute of Aquaculture was co-author on a paper about the environmental performance of blue foods. It found that, on average, the major species produced in aquaculture, such as tilapia, salmon, catfish and carp, were found to have environmental footprints comparable to chicken, the lowest-impact terrestrial meat. Small pelagic species like sardines and anchovies, bivalves and seaweeds already impact less than chicken.
Dr Newton said: "Many fish and invertebrates produced for food emit fewer greenhouse gases, less water pollution and use fewer land and water resources than land-based animal foods.
"Some systems, like aquaculture of mussels and oysters, can improve the environment in which they're raised by filtering excess nutrients out of the water. Opportunities exist for reducing the impacts of existing blue food systems and changing diets to include more blue food species with lower environmental footprints. Much of our work here at the Institute of Aquaculture is exploring how to make aquaculture and its supply chains more sustainable."
These three papers are part of an initial five in an eventual series of nine produced by the BFA.

Scientific foundation
Professor Beatrice Crona, co-chair of the BFA and deputy science director at the Stockholm Resilience Centre, said: "Blue foods are much more diverse than typically thought, and so too are the many communities of small-scale fishers who are often overlooked despite providing the majority of blue food people eat."
Professor Rosamond Naylor, BFA co-chair and founding director at the Centre on Food Security and the Environment at Stanford University, said: "Few, if any, countries are developing their blue food sector to provide ecological, economic, and health benefits to its full potential.
"This assessment aims to provide the scientific foundation for decision-makers to evaluate trade-offs and implement solutions that will make blue foods an instrumental part of an improved food system from local to global scales."
More than 2,500 species or species groups of fish, shellfish, aquatic plants and algae are caught or cultivated globally for food, providing livelihoods and incomes for more than 100 million and sustenance for one billion.
Further information
The full list of research papers produced as part of the Blue Food Assessment is available online. A list of the BFA leadership team is also available here.