For years in Chile, fish farmers efforts to control sea lice (Caligus rogercresseyi) were exclusively focused on the use of chemicals. However, the past decade has seen several attempts to find non-chemical solutions to tackling this parasite – and one of the most promising is cleaner fish. But while the culture and deployment of cleaner-fish species such as wrasse and lumpfish has been very successful in Norway, Chile is still lagging far behind in this area – in part because the Chilean government has banned the use of alien cleaner-fish species in fish farms. As a result the country has been forced to look into native alternatives, and there are currently only two projects involving local cleaner-fish species.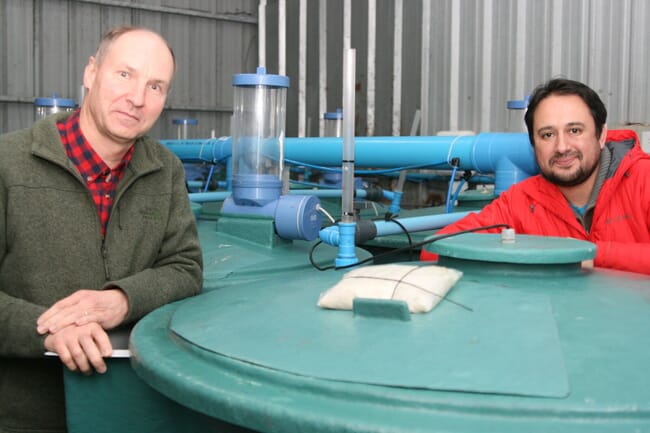 Patagonian blenny
In 2008 the business-development non-profit organization Fundación Chile started working with Patagonian blenny (Eleginops maclovinus), initially looking to farm them for human consumption. However, in the process they discovered some cleaner-fish characteristics, which were later confirmed in 2012 in five land-based trials and one marine one – the latter taking place in Huenquillahue, near Puerto Montt in the south of the country.
"Results in land-based facilities were quite encouraging," says Juan Carlos Sánchez, aquaculture technical director at Fundación Chile. "Patagonian blennies behave quite similarly to ballan wrasse and lumpfish, which tend to swim at the edges of cages, waiting for the salmon to pass before picking off the occasional louse and returning to their stations."
Despite these promising results, the project has not reached a successful conclusion. Sánchez believes that the timing of the trial was not ideal, because it was conducted in a period in which sea lice were relatively scarce, and while neighbouring farms were just beginning their production cycle.
"Therefore, we could not obtain a proper evaluation of the potential immediately," says Sánchez. "This situation implied a reduced biocontrol expression. In any case, we achieved a biocontrol that exceeded 40 percent. Later, we found out another interesting fact: as pen nets began to be covered with biofouling, Patagonian blenny showed a preference for eating fouling instead of sea lice. Now, we hope to test them during an adequate period and keep them in cages without biofouling."
Additionally, due to a series of issues faced by the sector in 2015 and 2016, the issue of cleaner fish did not receive much attention from the industry, he adds.
"Now we keep a minimum stock of this species, which would allow us to resume production. We would like to execute a second trial at sea. Obviously, discarding the fouling bias to be able to see the real potential of this fish," he says.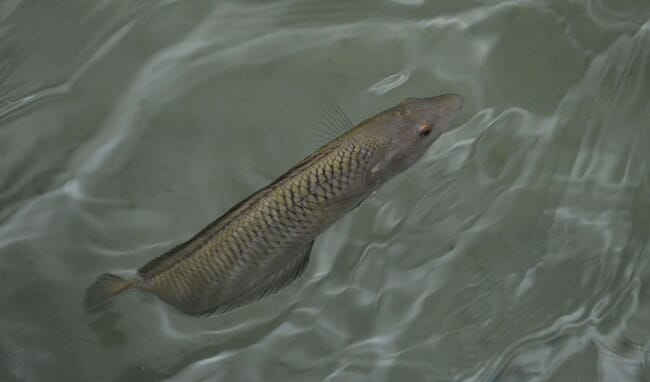 In Sánchez's opinion, the Chilean approach to optimising cleaner fish for aquaculture should take its lead from the industry in Norway.
"We need two or three different species adapted to local temperatures, since it is important that the fish remain active throughout the year," he says. "Using a combination of species may be best."
A promising alternative
Elsewhere, a group of Chilean salmon producers, including Cermaq Chile, was able to demonstrate the efficiency of 'biya' or 'vieja' (Malapterus reticulatus) as cleaner fish four or five years ago. They obtained this species in the Juan Fernández Islands, about 670km west of mainland Chile.
Once in southern Chile, these fish went to a Marine Harvest Chile site in Huenquillahue. After a few months lower lice levels were confirmed in those cages with cleaner fish. In 2016 Cermaq Chile took over the research, using an entire room in its Rio Pescado RAS facility for this purpose.
"This is a small fish that [in the wild] gets inside the mouth of larger fish, delousing them and removing scraps of prey. It fulfills a role like that of a toothbrush, according to a diver who helped us catch wild individuals," says Dr Daniel Nieto, leader of the team behind the project.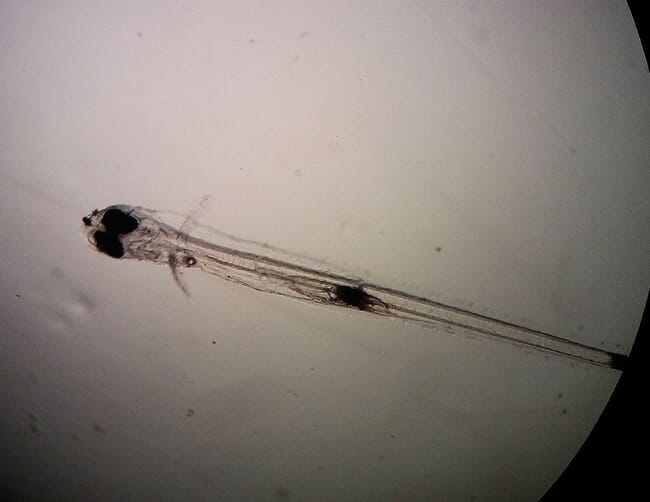 There is no literature regarding this species, apart from that which has been created as part of Dr Nieto's project, which is co-financed by Cermaq Chile and the Chilean economic development agency Corfo. "We understand that this process can take several years. We are spawning fish, have eyed eggs and are beginning the production of larvae. It has been a very complex process. We had to create work protocols based on a methodology that could be defined as trial-and-error regarding temperature, photoperiod, oxygen etc," says Dr Nieto, adding that his team's current objective is to produce juveniles and then see how they cope with being transferred to marine cages.
Regarding biosecurity issues, Julio Mendoza, health and R&D manager with Cermaq, that fish were checked, both on the island and upon arrival, for all diseases that affect salmon, both viral and bacterial, and none of them was found to be present.
"We have not faced diseases so far and we've been able to recreate the fish's natural conditions. The first thing we did was to install heat pumps, in order to reproduce the annual temperature curve of Juan Fernández. Then we did the same thing with the photoperiod. I think we have done an excellent job from the point of view of animal welfare and there should be no need to use antibiotics," says Dr Nieto.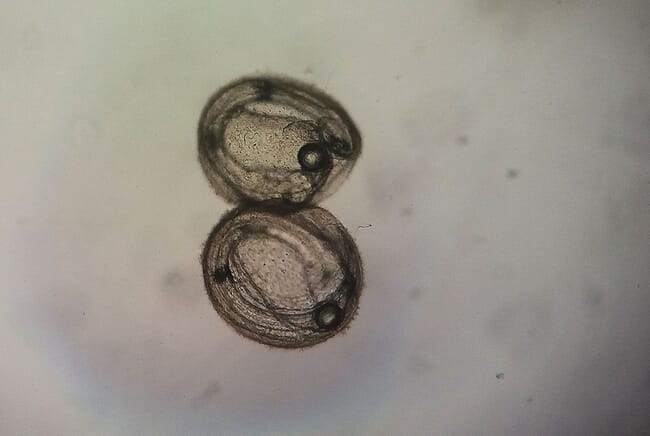 The species proved effective in the Huenquillahue area, and so Nieto believes that it should be well suited to complement the sea lice control plan in the area around Puerto Montt, including the Chiloé archipelago. "Probably, taking them to the Aysén region would be exposing them to a temperature level that is not their own," he says. "However, there is space for a new line of research which should include a good geneticist in our working group, who might begin to select… those genes related to resistance to different temperatures. It is also within our plans to avoid sexual maturation in those fish we produce so they do not waste energy in reproduction."
Finally, he says, there are a few other species in Chile that have the potential to be used as cleaner fish and which should be compatible with the different temperatures in which Chilean salmon farms operate - in particular those from the Labridae family, such as Pseudolabrus gayi, which is native to southern Chile.