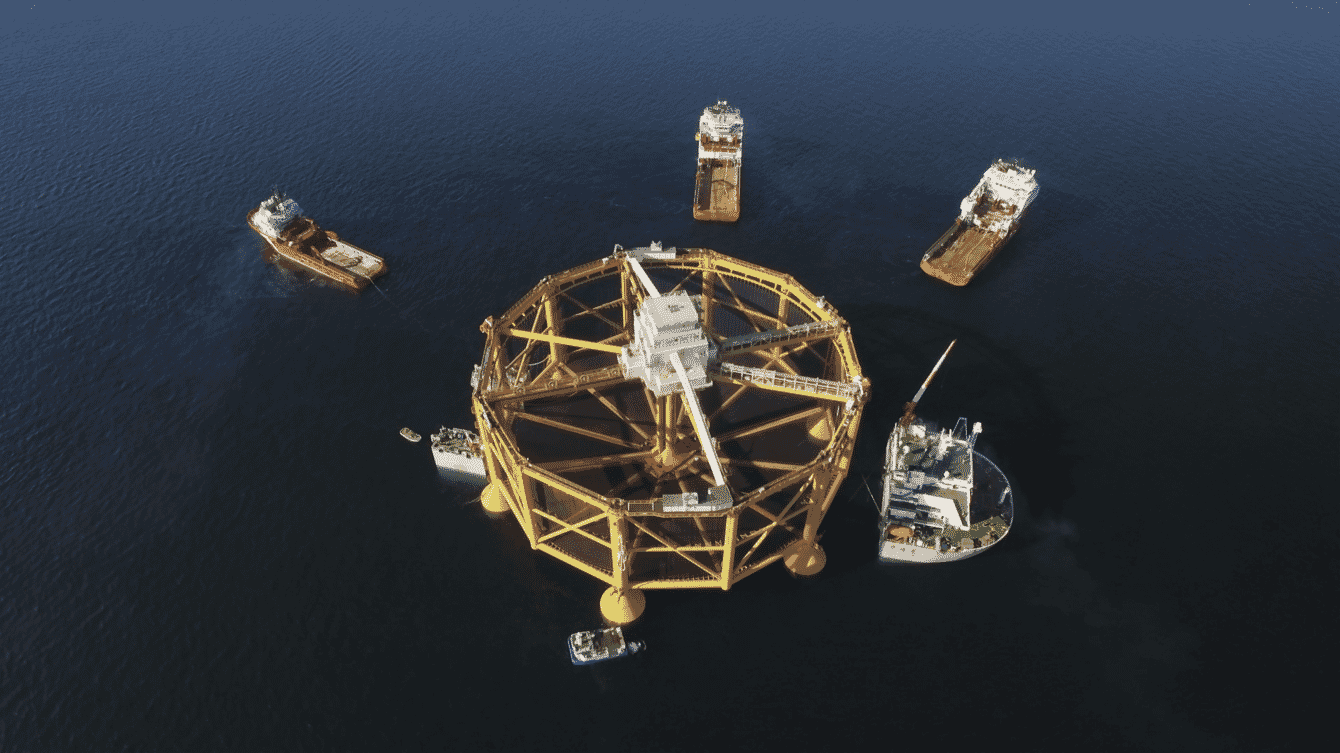 Following successful trials of the prototype version - the Ocean Farm 1 - which has produced 10,000 tonnes of salmon over the course of two cycles, the company aims to grow up to 19,000 tonnes per cycle in the commercial-scale Smart Fish Farm at a location 45 miles off the Norwegian coast.

However, Mattilsynet has ruled that production volumes in first cycle should be limited to 9,000 tonnes.
"This is because consideration of the fish's needs and biology is very important in the development of new technology for aquaculture. The applicant is responsible for documenting how the necessary considerations for fish health and fish welfare are taken care of throughout the entire production chain," Mattilsynet said in a press release.
Mattilsynet also pointed out that the proposed location of the fish farm was outside Norway's territorial waters and therefore beyond the scope of the EEA (European Economic Area) agreement.
"Establishment of facilities outside Norwegian territorial waters presents challenges for Norway's free status according to the EEA agreement's veterinary provisions for certain fish diseases. This will have a decisive impact on what status an offshore facility will have for Norway's exemption status for, among other things, the diseases VHS and IHN," Mattilsynet explained.
The joint venture between SalMar and Aker Ocean, which was established at the end of last year, aims to produce 150,000 tonnes of salmon a year by 2030. Although they are initially focusing on Norway they have stated ambitions to expand internationally too.