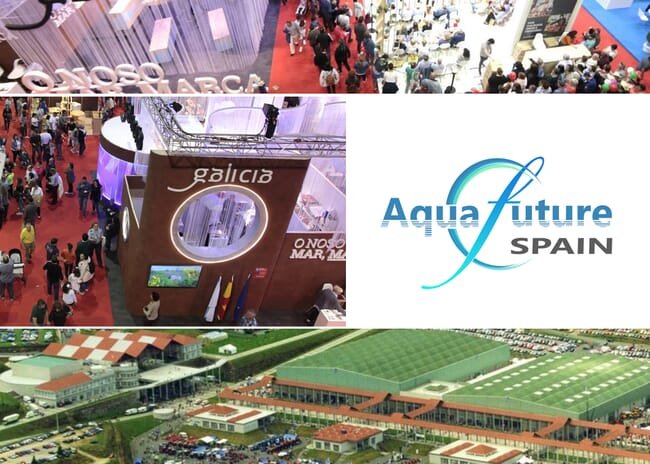 According to the organisers, 152 companies from 23 countries have now been confirmed, in addition to official bodies and public institutions representing and supporting the aquaculture sector.
The exhibition, which will occupy the 11,000 square meters of Pavilion 1 of the venue, will be completed with an extensive programme of technical conferences, which will take place in different spaces.
The Carmen Sarasquete Conference Room is set to host six seminars, which can either be attended in person or live streamed on the following themes:
On 23 March "Internationalization and financing and investment tools in aquaculture" is set to take place at 3pm, followed by "Clusterization as an instrument for the competitive and sustainable development of aquaculture" at 5pm.
On 24 March the topics will be "On the way to Aquaculture 4.0" at 10am; "Optimizing the care of aquaculture species: functional and sustainable nutrition as a guarantee of health and well-being" at noon; "Perspectives in the production of the mollusc" at 3pm; and "New trends and innovations for safe and sustainable aquaculture production" at 5pm.
There will also be a series of presentations of new products in Sala Abanca and Sala Xacobeo. These are set to include products relating to genetics, vaccination machines, fish nutrition, bivalve seed provision, water quality, RAS and lighting.
Cookery demonstration of farmed mussels, clams, trout and seaweed are also being eagerly anticipated.
The Fish Site's editor, Rob Fletcher, and managing director, Moritz Mueller, are much looking forward to the show and welcome visitors to stand B-22.