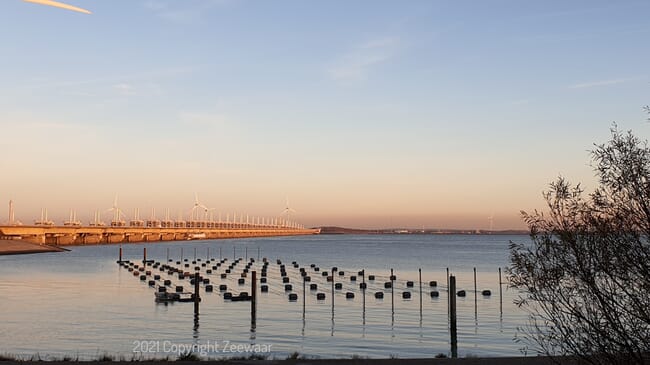 The AlgaeProBANOS project, funded by the European Union's Horizon Europe programme, will directly contribute to the Blue Mission BANOS lighthouse initiative, which engages and supports stakeholders across the Baltic and North Sea to reach a carbon-neutral and circular blue economy. The initiative falls under the EU's Mission Restore our Ocean and Waters initiative, which aims to protect and restore the health of our ocean and waters through research and innovation, citizen engagement and blue investments.

Spanning four years and with a budget of over €12 million, of which around €1 million is to be contributed by SMEs, AlgaeProBANOS will focus on leveraging the unique properties of algae to create new, high-value products and services for a variety of applications. Algae are an incredibly versatile and sustainable resource which can be cultivated without using freshwater, arable land, or added fertilisers and pesticides.
Through this project, the 26 partners and affiliated entities of the AlgaeProBANOS consortium will build acceleration networks and digital solutions to support algae businesses, while running six business pilots across the Baltic and North Sea region, making use of both micro- and macroalgae for applications in food, feed, nutraceuticals, textiles, cosmetics and plant biostimulants. The project will bring eight innovative algae-based products to market, helping to meet the growing demand for ecologically friendly, high quality circular bio-based goods. To ensure the social, environmental and economic sustainability and circularity of the algae sector, partners will develop a framework, while working directly with consumers to raise awareness and ensure new products meet end-user demands and trends.
Speaking from the project launch event in Berlin, Angela Schultz-Zehden, managing director of the Submariner Network, said "We are super excited to be embarking on this new Baltic and North Sea lighthouse project which is among the largest EU-funded algae projects. Only a decade ago, the cultivation and use of algae in Europe was very much at the research stage. Today, many large-scale industry players are highly interested in algae as a new bio-resource to improve the environmental footprint of their products. AlgaeProBANOS will make a big contribution to mainstreaming the use of algae in very different industries throughout Europe, making it an everyday commodity for future generations."
AlgaeProBANOS brings together universities and research institutes with start-ups, SMEs and industry as well as innovation, training and entrepreneurship experts, representing ten European countries from across the Baltic and North Sea region and beyond. The partners bring a wealth of expertise and resources to the table to support the objectives of Mission Ocean while positioning Europe's algae industry to thrive.