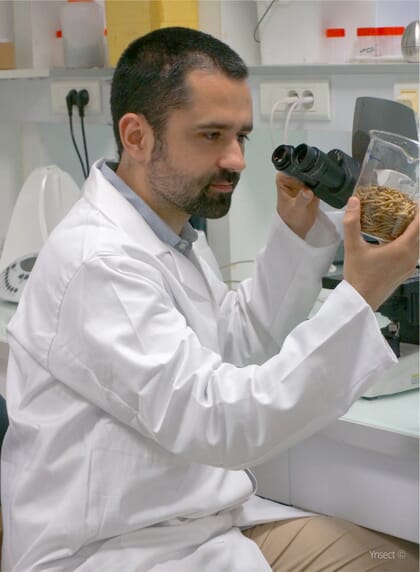 The startup joins 3,600 other companies worldwide that use their business model to build a fairer, more inclusive, and more sustainable economy, putting profit and general interest hand in hand.
After building the first carbon-negative vertical farm of France, this recognition is a new milestone that highlights the company's commitment to sustainability and its new social and environmental measures, including:
A concrete response to global environmental and food challenges: an alternative source of protein that is sustainable, healthy and respectful of ecosystems.
Raising global industry standards for employee welfare through employee shareholding, the creation of an industry-specific training programme, an increase in the minimum wage, and the extension of paid paternity leave to 10 weeks.
Reducing its own environmental impact with an innovative strategy that has made Ÿnsect one of the world's leading industrial companies with "carbon-negative" vertical farms – which avoid and sequester more CO2 than they emit.
According to Antoine Hubert, co-founder and CEO of Ÿnsect: "This certification is an important step forward that confirms the business model and commitments made by Ÿnsect since its creation. It is our desire to create sustainable value and share it with our entire ecosphere. Ÿnsect is not limited to the production of insects and fertilizer. It's about demonstrating that we can start from scratch to create a new industry that meets the major challenges of our time, while preserving resources and having an innovative social policy."
Beyond pioneering a new business and environmental model, Ÿnsect has created a new type of corporate vision reinforced by the B Corp certification.
"We are very proud to welcome Ÿnsect to the B Corp family. Ÿnsect is an innovative and visionary company that paves the way for a new, sustainable industry in which business, environment and social issues are placed on the same level. At B Corp, we are convinced that a company's impact must be at the heart of its business model. This is why B Corp companies are recognized worldwide as pioneers and for their high standards. We are convinced that Ÿnsect will pave the way for many other companies in the sector," comments Augustin Boulot, Executive director at B Lab France.
Ÿnsect currently employs 150 people from 20 countries, and has pledged to invest in all of them.
"Technology is no longer enough to make a company innovative; it must also be environmentally and socially innovative. We believe there is an urgent need to adapt to our society and strive for equality in the workplace," says Hubert.
Examples of this commitment include:
Raising its minimum wage by 35 percent by April 2021 in France, in recognition of each employee's contribution to the company's success. Similar initiatives in other countries will be implemented in relation to local minimum wage.
Gender equality is a core value for Ÿnsect, which reports an almost perfect wage equality (<1.3% gap) between men and women for identical jobs. The company commitment to guarantee gender equality is also demonstrated by an extended 10-week, 100 percent paid equal parental leave for women and men – more than double the requirement by French law. Established in 2017, this policy makes Ÿnsect a trailblazer for employee health and welfare, raising the standards both in France and globally.
The employee shareholding program, Ÿnvest, stands for all employees to benefit from the company's growth and take part in its corporate governance. More than 86 percent of Ÿnsect employees who have been with the company for over six months, hold shares in the company.
In 2021, Ÿnsect created the first industry-specific school, dedicated to providing training for jobs in insect Agtech, a new industry with no established training programmes. Initially, the opportunity will benefit 100 new employees.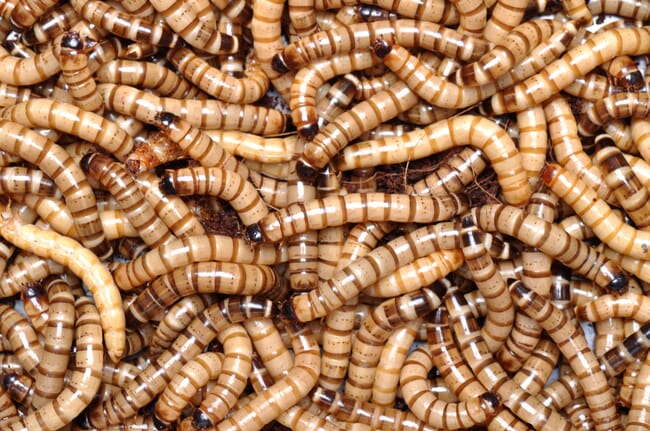 A committed environmental approach
In 2019, Ÿnsect created a cross-functional department, called Impact, to identify, analyse and mitigate its environmental impacts. In 2020, they implemented a life-cycle assessment (LCA) study carried out by the sustainable strategy consulting firm Quantis, as well as instantaneous carbon accounting, which "allows climate impact to guide decision making on a daily basis," according to Jean-Gabriel Levon, co-founder and director of impact at Ÿnsect.
The Quantis study shows that Ÿnsect's products bring down the emissions of the market as a whole, compensating for the impacts linked to Ÿnsect's production: "Ynsect's products neutralize its emissions through avoiding the environmental impacts associated with traditional fishmeal or mineral fertilizer production. Using ŸnFrass instead of mineral fertilizers also allows for carbon storage, leading to healthier cultivated soils", explains Isabelle de Morand, senior sustainability consultant for Ÿnsect at Quantis.
Some of Ÿnsect's environmentally conscious initiatives include:
Reduction of CO2 emissions: From 2015 to 2020, Ÿnsect reduced its CO2 emissions by 15 percent, and aims to eliminate an additional 50 percent by 2050.
The construction of the world's largest and very first carbon negative vertical insect farm in Amiens, northern France. The vertical farm model enables production of more protein using less space and fewer resources. The project has strong ties to the economic life of the region, creating 500 direct and indirect jobs in France. Production is expected to start in early 2022 and the new farm will create 110 new jobs in 2021-2022 alone.
A programme to protect biodiversity and wildlife areas: In 2019 Ÿnsect created the "Rewilding the World" programme, partnering with organisations such as ASPAS and WWF. Although they are designed to use as little space as possible, Ÿnsect farms do have a footprint. Ÿnsect offsets its impact by returning at least as many surfaces to nature, protecting more than 370 hectares of land to date.
Ÿnsect adds that its B Corp certification is valuable not only in confirming the company's sustainable and socially innovative business concept, but also in building its relevance and recognition in the US, an important step on the road to Ÿnsect's entry into the American market in the near future.