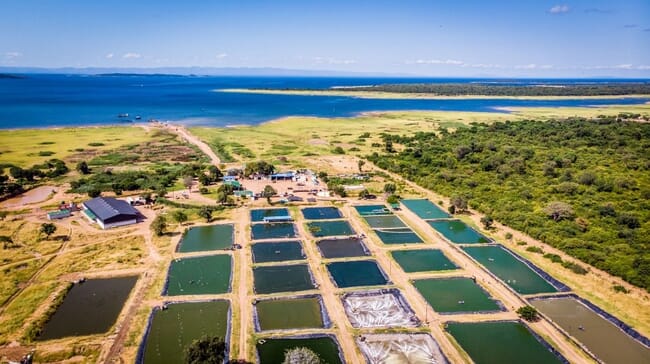 The programme will cover Nile tilapia for FirstWave's operating companies, Yalelo Zambia and Yalelo Uganda.
FirstWave is Africa's leading aquaculture firm and operates a vertically-integrated group of companies across the production, distribution and retail of aquafeed and fish in Southern and Eastern Africa. Xelect is the leading independent provider of specialist genetics services and supports the breeding programmes of many of the largest aquaculture producers globally. This strategic partnership will enable FirstWave to bring a data-driven solution to its breeding management and improve production efficiency.
"Success in leading innovation within African aquaculture requires the best ecosystem partners in addition to the best people. We are excited to partner with Xelect as they apply their global expertise and cutting-edge, data-driven tools to our local husbandry practices in Zambia and Uganda. This will allow us to breed tilapia pedigrees adapted to our local production environments, while avoiding the use of foreign genetics that present a risk to ecological balance," said Tembwe Mutungu, FirstWave Group co-CEO.
Xelect's CEO, Prof Ian Johnston, added: "We're delighted to be working with FirstWave as they are clearly one of the biggest names in African aquaculture. We share their passion for creating a sustainable, local source of protein, and were immediately struck by their high standards of professionalism. We're seeing more and more producers realise the value of harnessing natural genetic variation to create the best possible fish for local conditions and believe this will become a flagship example of best practice."
Locally developed pedigrees of tilapia will, the companies predict, "achieve superior performance in growth, quality and health, supporting FirstWave's mission of becoming a global leader in tilapia production efficiency".
It ties in with their mission "to continue to deliver high quality and affordable protein products across Eastern and Southern African markets".