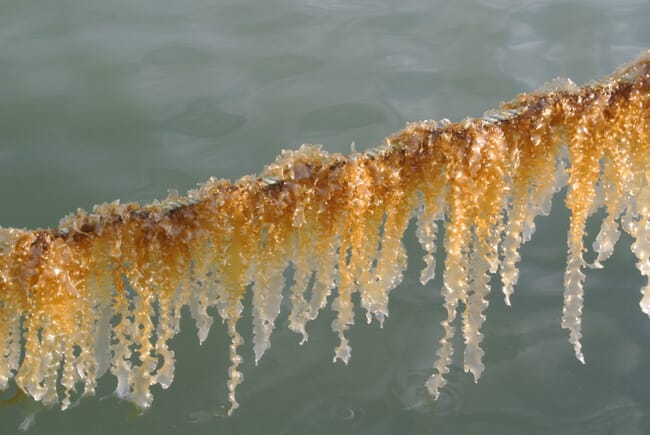 The Forum's Sustainable Development Impact Summit, which was held last month, included the launch of a platform that aims to identify operations – including aquaculture operations – that can accelerate progress towards the UN's Sustainable Development Goals (SDGs). Billed as the forum's "second sprint" it aims to find solutions that will help protect the ocean, and everything that lives in it.
In order to help achieve this through aquaculture, WEF has partnered with The Nature Conservancy and Hatch Blue. The three organisations will be working together to raise interest – and investment – in aquaculture projects that not only create sustainable seafood and provide jobs for coastal communities, but also have much wider benefits.
"It's great to see that aquaculture is a focus area of WEF's latest ocean solutions initiative. Hatch will be helping the forum to find and evaluate opportunities within restorative and regenerative forms of aquaculture," explains Georg Baunach, managing partner of Hatch.
"There are many projects and initiatives to encourage regenerative terrestrial agriculture – for example soil restoration business models – while precious few relate to aquatic habitats. This is something we are keen to address, as – when done well – the culture of bivalves and seaweeds, for example, is inherently restorative. They require no inputs, they improve water quality and are net producers of benefits."
"However, there are too few businesses with business models that focus on ocean health as part of their operations – while farmers are being encouraged to regenerate the soil, why don't we encourage aquaculture operators do to the same in the water? We will be working to promote and monitor innovative companies that apply to the challenge, then help to evaluate which of these should go on to receive further support from WEF – who will help them to connect with the right investors and expert advisors," he adds.
The final cohort will benefit from a mixture of:
Exposure and visibility through World Economic Forum and UpLink partner public engagement channels.
Access to and capacity building through participation in events and workshops.
Facilitated expert mentoring opportunities depending on solution needs and readiness.
Consideration for investment opportunities provided by Uplink's ocean community partners, pending further screening.
"'Blue food' is an important source of protein and micronutrients as many people aim to move away from meat-heavy diets. It has also been linked to a reduced risk of diseases such as type-2 diabetes, and could play an important role in redressing malnutrition. Aquaculture can also be part of wastewater treatment and be used to replenish fish stocks lost to overfishing," the WEF explained in a press release.
Applications – see details here – are open until 31 October 2020.