Having grown up in the Great Lakes region of Ontario, Canada, Sam Macdonald was fascinated by the area's "thousands of shipwrecks and underwater mysteries" from a young age. One night she dropped a torch from her boat in Lake Huron and said, "What we could really use is a robot to go and get that!"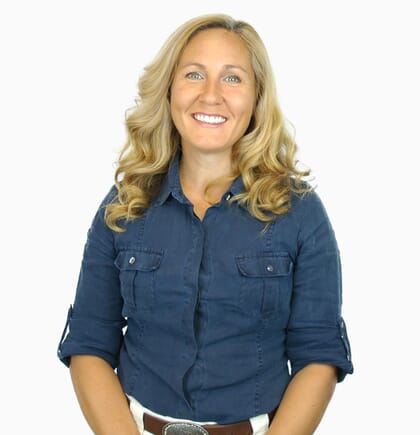 What started out as a jokey comment eventually led to combining her business leadership experience with engineering partners in 2009 to explore market opportunities in the world of underwater remotely operated vehicles (ROVs). As well as aquaculture, Deep Trekker's ROVs are now used in a variety of industries including salvage, the military, underwater archaeology and environmental science.
Briefly describe your aquaculture career.
I am the president of a company called Deep Trekker. We provide advanced remotely operated vehicle systems to the aquaculture industry for cage inspection, mooring inspection, feeding system inspection, mort removal and more.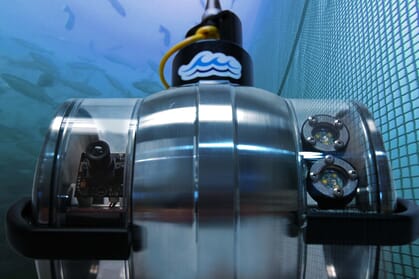 What inspired you to move into aquaculture?
With our rapidly growing population, aquaculture provides one of the best opportunities for countries to provide food security around the world. For this reason, aquaculture is one of the fastest growing food production sectors in the world. Natural fisheries have limitations on how many fish can be caught and are only available during certain months of the year. As an alternative, aquaculture can provide large and consistent quantities of protein, and with less impact on the environment than other protein sources. Additionally, aquaculture plays an important role in emerging economies, providing thousands of jobs in operations and ancillary services. As with any farming or food-production industry, sustainability and ensuring best practices in reducing environmental impact are paramount. Deep Trekker systems offer the opportunity for producers to proactively ensure farm safety and health, and perform systematic inspections to minimise risks to the natural environment. When, early on in our business, we were contacted by fish farms to provide systems to ensure that safeguards and protections were in place for this growing industry, I was excited to investigate further and find more ways that our systems could help.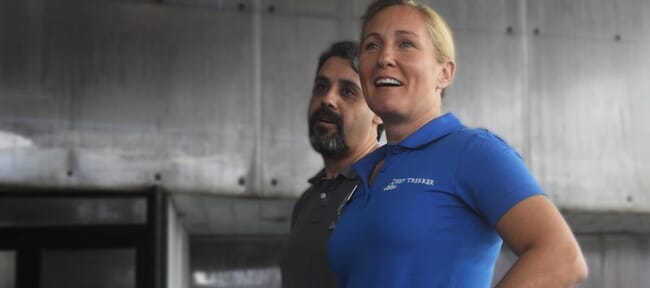 Describe a typical day in your current role.
As the president, I'm tasked to tackle many challenges on a daily basis. One day I could be working with our sales and marketing team to design a new contest or marketing campaign to get the word out to a new market about how our systems can help with sustainable farming; the next I could be working at a fish farm with our robots, training customers or discussing how we can help with overall efficiency and safety. Other days I can be found working with our engineering teams discussing how to take customer feedback and make meaningful new tools and modifications to meet the specific challenges that I've witnessed in the field.
What's the most unusual experience you've had in aquaculture to date?
My work takes me all around the world, and people ask me where my favourite spot is. I always have to respond that my favourite place is right here in my own country, Canada, and particularly the west coast. Salmon farming is an important part of the economy and culture in British Columbia, and I have had the chance to visit several farms in the Campbell River region.
One particular trip we were invited out to do some work with our ROVs with the Department of Fisheries and Oceans. While doing some benthic surveillance, we happened upon a sea cucumber, which I had never seen before. Using our special sampling tool, we were able to scoop up the critter, and bring him to the surface. I released him from the robot into my somewhat squeamish colleague's hands, and he proceeded to discharge disgusting substances at us, the would-be predators. The biologist explained that some species can violently contract their muscles and eject certain internal organs out of their anus as a deterrent, later regenerating anything vital. Wow.
What do you think are the most important issues facing global aquaculture and how do you think they should be addressed?
Aquaculture, as with any farming and agriculture operation, must be done sustainably, with safeguards in place to ensure minimal environmental impact. I believe also that awareness and public transparency is important and will help with community adoption. The assurance of healthy infrastructure and farming practices through systematic inspection will help to ensure the elimination of stock losses and collapse which not only have harmful environmental implications, but also weigh largely in public opinion. Aquaculture can be sustainable and provide viable food options to our growing population. Education, inspections and safe practices will be keys to success in the long term.
Are there any individuals or organisations in aquaculture who you've found particularly inspirational?
We've just opened an office in Puerto Montt, Chile. In October we ran the first "ROV Olympics" where we invited the region's best ROV pilots from fish farms and aquaculture inspection-services companies to compete in a series of tasks using our Deep Trekker DTG2. Nearly 60 pilots came out to compete, and each and every one of these pilots were extremely talented and skilled at performing inspections, mortality retrievals and other challenging tasks. More importantly, they were all very supportive of one another, even though this was a competition. The community in Puerto Montt in in the aquaculture industry is a very close one, and you can tell that these people value the industry and one another very much. We have been welcomed so warmly in the region and look forward to long relationships in Chile.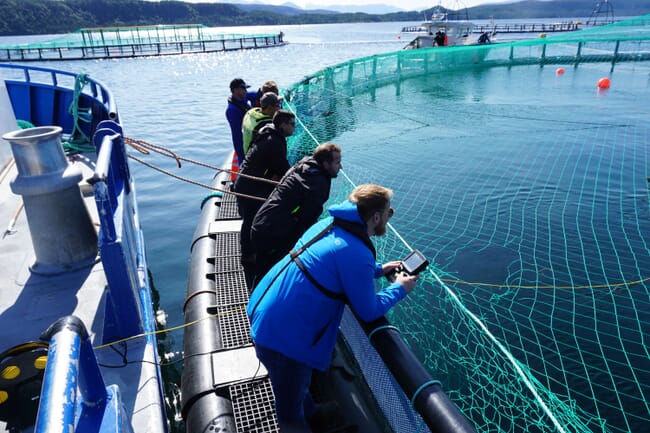 What advice would you give to women looking to start a career in the sector?
In my experience there seem to be few women working in the farms and with service providers, and I'm not sure why. Women in particular make fantastic ROV pilots, possessing the skills and analytical thinking required for complex inspections. While the industry overall may be comprised mostly of men, I have not found any barriers in my work. The farm managers, service providers and executives alike have all treated me as an equal, and welcomed our technology without bias. Aquaculture is a rapidly growing industry with an absolute plethora of opportunities in a wide variety of areas, from academia to business to technology and operations. I encourage women to research all of the types of work and skills, and keep and open mind about what the sector has to offer. I think young women in particular aren't necessarily aware of aquaculture, or perhaps the breadth of careers available, and we need to change that. Fish farming is sophisticated, interesting and diverse and I encourage women to take a deeper look and apply for open opportunities, or even start their own companies in the sector!
What would be your dream role in aquaculture and do you think it's realistic to achieve?
I love what I do as the president at Deep Trekker. My hope is that we can continue to grow in the sector, and be instrumental in ensuring the long-term success of aquaculture with our technology.