In November 2016, white spot disease was confirmed at a prawn farm in Alberton in Queensland, sending shockwaves through the industry. Concerns were raised after the disease was subsequently found at a neighbouring farm, and within two months all farms in the region were forced to abandon their crop. Helen Jenkins, who was executive officer for the Australian Prawn Farmers Association (APFA) at the time, saw first-hand the various impacts of the disease. Together with the APFA president, she helped to negotiate a financial-assistance package with the federal government of AU$20 million to pay the affected farms for the loss of their 2016 crop and allow them to stand down for a season. She was also pivotal in fostering the development of Australia's prawn-farming industry and representing its interests.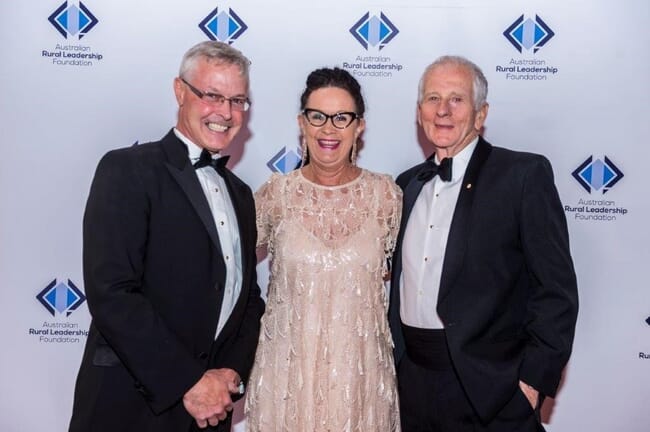 Briefly describe your aquaculture career
I somehow found my way into the seafood industry 29 years ago and have worked in various capacities over those years, starting work as a secretary with a Japanese-owned seafood company in Geelong, Victoria in 1989. I worked for this company for over 18 years, working my way up to business manager through on-the-job education, hands-on experience, a can-do attitude and being ready for challenges. The Japanese parent company had sister companies in Vietnam and Thailand. With labour costs in Australia being so high we used these companies to supply the more labour-intensive products for the Australian "surimi" [crabsticks] market, which consisted at the time of seafood sticks and extender. As business manager, I managed the day-to-day operations and administrative processes of a multimillion-dollar, foreign-owned company.
After 18 years I was in need of a change and in 2007 I made the move from the cold southern state of Victoria to the warmer state of Queensland, where I was fortunate enough to take on the role of executive officer for the Australian Prawn Farmers Association (APFA).
APFA is a not-for-profit organisation, and while the industry is relatively small by global standards, in its day-to-day issues – policies, expansion, research and development – the association provides a voice for Australian prawn farmers whose issues were often overshadowed by the more traditional terrestrial farms.
Advance to the start of December 2016, and the first Australian farm was notified it had white spot prawn disease. This sent shockwaves through the whole industry and within two months all farms in the region affected were wiped out. Towards the end of this industry crisis I was tapped on the shoulder to apply for another position in aquaculture and I was successful. It was difficult to walk away from an industry I was so close to for over 10 years but I thought that I needed a challenge, and my new role enabled me to engage with a broader range of aquaculture sectors. Since July 2017 I have been the aquatic biosecurity liaison officer for Northern Australia at Animal Health Australia.
What inspired you to start in aquaculture?
I am not a technically qualified person in aquaculture like the researchers, professors, students, farmers, ministers, senators and various people with "Dr" as their title that I deal with. This does not faze me and I was able to work, for more than 10 years, with numerous aquaculture agencies, people and farmers for an industry valued at around $85 million. My strategic and management skills have enabled me to manage a range of stakeholders, and deal with technical and policy issues with state and federal government agencies.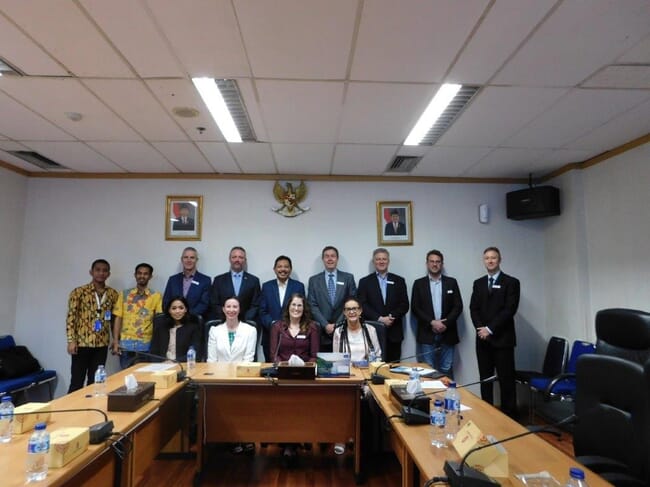 For me, the aquaculture industry is fascinating and does have the ability to feed our ever-growing population, provided it is done sustainably and with respect to the environment that we all live in. It is a delicate balance.
Describe a typical day in your current role
A typical day in my current role involves contacting various farms or industry sectors, learning about their biosecurity issues and liaising with the relevant government agency about how to resolve issues. I am constantly liaising between industry and government agencies, filling or identifying gaps. Mostly my days involve networking with stakeholders, preparing reports or presentations for upcoming meetings and developing resources for North Australian aquatic sectors to help them understand that biosecurity is a shared responsibility and to help them be prepared in case a disease or pest gets into their facility. My role is to help the aquatic sectors realise that, with increased trade, passenger movement and shipping, it is impossible to keep every disease and pest out of Australia so they need to be prepared if and when something like white spot disease gets through the system again.
What's the most inspirational experience you've had working in aquaculture to date?
I've had many wonderful experiences. For example, being able to make a small industry punch above our weight. To have a small voice in such a loud and noisy political space is not easy. It takes determination to keep going. The Australian prawn farming industry farms approximately 600 hectares to produce 5,000 tonnes of prawns – miniscule in terms of what can be produced globally.
I have gained enormous pleasure from being able to contribute to various federal government senate inquiries – providing written submission and then giving evidence which is read into the government public records and remains public evidence for each particular inquiry.
Outside of Australia, no trip to Japan in the seafood/aquaculture industry is complete without a trip to the Tsukiji fish market. It's an incredible experience, especially when it includes breakfast with the auctioneers, watching large tuna being dragged along the auction floors and observing knife skills as fish are prepared for on-selling.
How important are sustainability concerns to you and how do you address them in your work?
Sustainability is important, of course, but to me it is an overused word. In Australia the retailers use the word a lot and try to make industry sustainable by signing up to global certification standards. Australia, however, is strictly regulated to be sustainable. Some sectors have embraced global certification standards and some are reluctant to add another cost and audit impost on the business. At Animal Health Australia, there are programmes, processes and resources in place for industry preparedness should a disease-outbreak emergency occur. Having this type of assistance and mechanisms in place to help industries to recover from a disease quickly helps to create a more resilient and sustainable industry.
What new technical or product innovation do you think has the most potential to change aquaculture?
I have several thoughts on this. One is a substitution replacement for fishmeal. CSIRO and an Australian feed manufacturer are working on a product initially called Novacq, which will do just that. There is also a need for tools that can detect disease in water so that farms don't become the sentinel for the environment when they take water into a farm.
A tool to evaluate R&D has a lot of potential too. Lots of research happens in aquaculture and it would be interesting to see if all the research does make a difference and how much is actually adopted.
Are there any individuals or organisations in aquaculture who you've found particularly inspirational?
The truly inspirational characters to me are the Australian prawn pioneers. Legend has it that two of them were having beers one night and asked: "Why don't we dig big ponds (where the cane was growing) and just chuck in some prawns?" They did, but soon found out it was far more technical than that! This industry is still in its infancy in Australia and was only established around 30 years ago.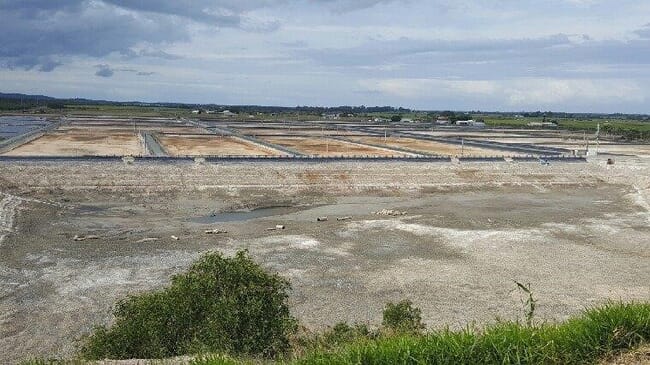 Have you faced any particular challenges as a woman in aquaculture?
I've not faced challenges as a woman in aquaculture or seafood. For many years I have been the only female sitting in board meetings discussing the issues facing the Australian aquaculture industry. I am happy that my role has been supported by many males in the industry, supported by the farmers I get to interact with and by government agencies and ministers I get to influence. I believe that if you are confident, know your subject matter, can be trusted to speak on behalf of industry and are respected for your opinion, then it should not matter which industry you work in or what your gender is.
How are women addressing inequalities in aquaculture in your region and have you seen the opportunities improve in recent years?
Australia generally does not discriminate against women in any industry. In that respect, it is a wonderful place to live and work. Having worked in a male-dominated industry for almost 30 years I have noticed that over the last couple of years more women are taking up key leadership positions and roles within the seafood and aquaculture sectors.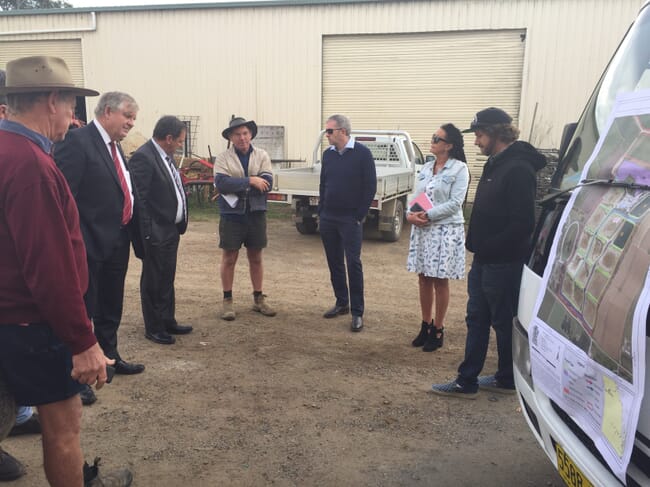 I recently addressed a delegation from Sustainable Aquaculture Indonesia that included people involved in government planning, infrastructure and development, industry and universities. This group, particularly the women, were both fascinated and in awe of some the things that I have done and that I was able to influence change and the Australian government.
What advice would you give to women looking to start a career in the aquaculture sector?
Trust in your ability and don't be afraid to grasp opportunities. Speak your mind truthfully and diplomatically, never waver from what you believe in and have the courage to seek change. Stay positive, be prepared for knocks but keep going, be strategic, build relationships, take risks, be brave and be courageous. Have confidence in your ability, be determined to achieve things and have an understanding of the people around you and their issues.
What outstanding challenge in aquaculture would you most like to solve?
I have several thoughts on this. One is the increasing need for aquaculture and the pressure that this puts on the environment, which seems to exacerbate more diseases – increasing the need for disease detection in the water before it affects farms. Another is anti-microbial resistance – the need to stop using so much medicine in aquaculture.