Briefly describe your aquaculture career
I joined the Scottish Aquaculture Innovation Centre (SAIC) in 2014, helping set it up as a brand new organisation designed to support applied research in innovative areas of finfish and shellfish culture in Scotland.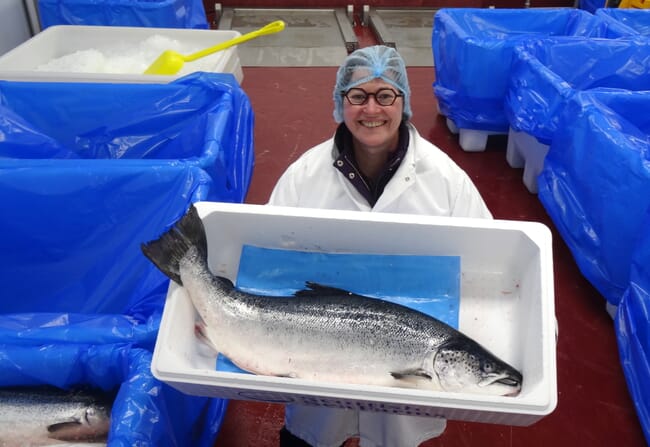 What inspired you to start in aquaculture?
Previously I worked in the Scottish Government, responsible for policy, regulation and oversight of Scottish aquaculture and fish health. I found this one of the most varied, interesting, challenging and rewarding jobs throughout my 25-year career in the UK civil service. The chance to lead SAIC and deliver tangible impact within the aquaculture sector was the perfect role for me.
Describe a typical day in your current role
I am in daily contact with many people within the Scottish aquaculture industry, connecting their ambitions to grow with the academic expertise of Scotland's universities and researchers to help realise the Vision 2030 plan – to deliver an ambitious, industry-led plan for sustainable growth across the entire aquaculture value chain.
What's the most interesting experience you've had working in aquaculture to date?
A visit to a shellfish hatchery in Tasmania in 2015 was absolutely fascinating, it gave me insight into how getting industry, academia and government to work together to help the Scottish mussel industry grow faster was a real opportunity for us. SAIC, together with the Scottish Shellfish Marketing Group, Highlands and Islands Enterprise and the University of the Highlands and Islands have collectively invested in the Stepping Stones pilot mussel hatchery. We've involved SME genetics company Xelect, a spin-out business from St Andrews University – it's a great example of lots of teams coming together to generate a successful partnership.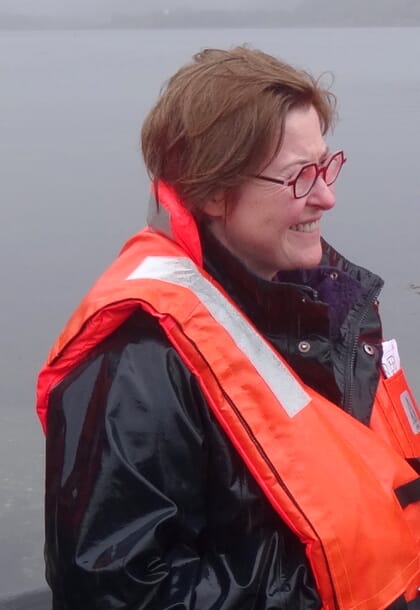 What's the most unusual experience you've had in aquaculture?
Being challenged to eat a raw oyster and a raw sea urchin when on a visit to Loch Fyne Oysters and Loch Duart, the salmon producers. I can't resist a dare – even when accompanying the then Minister for Aquaculture, Roseanna Cunningham, who had great fun recording on her iPhone the expression on my face. Fortunately, this was in pre-Twitter times.
Are there any individuals or organisations in aquaculture who you've found particularly inspirational?
I love my job and I'm lucky enough to speak to and work with dedicated and passionate people every day. I take particular inspiration from our young people – we've hosted various interns at SAIC and I meet lots of students in this role who never cease to challenge my thinking with their enthusiasm and fresh ideas.
Have you faced any particular challenges as a woman in aquaculture?
I think, like many industries, great strides are being made in terms of attracting more women into roles in and around aquaculture. I'm a CEO of an organisation and sit on various boards and groups where I share equal voice with all colleagues. But I'd like to see more of this, that's why we're championing the Women in Aquaculture breakfast at Aquaculture UK this year – to celebrate and connect women working in the industry.
What advice would you give to women looking to start a career in the aquaculture sector?
There are many opportunities for vets, scientists, biologists, accountants, engineers, people interested in sales, marketing and business in the global aquaculture industry. Whether it's looking after fish, developing new fish feeds, working out the best location to place a new farm, or guaranteeing excellent customer service to those who buy your products, the world is your oyster!
My advice to women is don't think about your gender at all when considering a career in aquaculture. If you are motivated, you can do anything. Show initiative, speak up and have fun!