What inspired your interest in aquaculture?
I've always been interested in fish – growing up, we had a small creek that bordered our property, and I spent many afternoons fishing for trout. Then came aquaria and keeping a variety of goldfish and tropical fish. In high school I did an internship at Sea World in Texas. Most of the other interns were only there to take pictures with Shamu [the famous orca], but the best part for me was a presentation by one of the research staff. He was showing hormone profiles of sea turtles as they come into their breeding season. Everyone else was bored to tears, but I was hanging on every word. I thought, "Yes – this is what I want to do."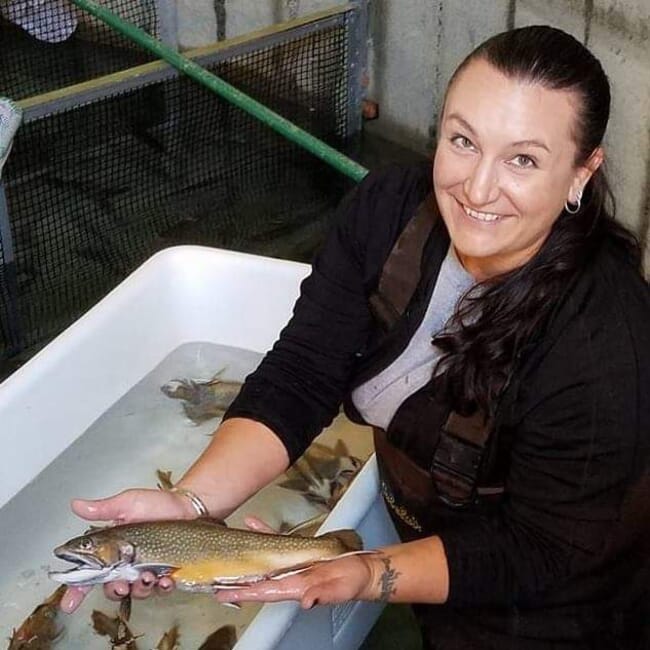 That's when I discovered research as a career, but I didn't learn about aquaculture until my senior year of college. When I did, though, it was like another piece of the puzzle snapped into place. I was in the middle of a "quarter-life crisis", trying to figure out what I was going to be when I grew up, and suddenly there it was. I recognised aquaculture as a way for me to do meaningful science that could make a difference. I could work with fish, use my skills in biology, chemistry and maths and help feed the world while conserving fisheries.
Briefly describe your aquaculture career to date.
After completing my BSc in biology at Western Washington University, I joined the graduate programme at Southern Illinois University (SIU) under Chris Kohler's advisement. My PhD research was focused on vitamin E as a micronutrient and nutraceutical in aquaculture. After finishing my degree and post-doc-ing for a bit, I joined the SIU faculty in 2008 and established my research team as one of the leading fish nutrition groups in the country. I was – and still am – very proud of the work I did during this phase of my career, but I was starting to get an itch to do something outside academia and get a little closer to where the rubber hits the road in fisheries management and conservation. In 2015, I joined the Idaho Department of Fish and Game (IDFG) to lead the nationally recognised Eagle Fish Health Laboratory, responsible for surveillance and diagnostics throughout the state of Idaho.
After an incredibly fulfilling two years in Idaho, I had the opportunity to shift gears again and join the private sector. At the beginning of 2018, I joined the Spring Salmon Group, and am currently the director of science for Riverence [a salmonid breeding company based in Washington state] and Evaqua Farms [the second largest producer of trout in the US]. Having worked in academia, for a state natural-resource agency and now for the private sector, I've learned a few things. Firstly, there are lots of ways to be successful and do meaningful work in the fisheries profession. Secondly, it's critically important that we raise fish and shellfish and raise them right. I'm grateful to work in this field and to be able to make a difference for my colleagues, the resource and the public at large.
Are there any individuals or organisations in aquaculture who you've found particularly inspirational?
Everyone you encounter has something to teach you. Sometimes, they show you the way, other times the lesson is what not to do. A couple of professional mentors stand out, though. My PhD advisor, Chris Kohler, took a chance on me and brought me halfway across the country to do aquaculture research. He showed me the ropes and gave me the career that I love. My supervisor at IDFG, Paul Kline, has also been one of my closest allies and mentors. He taught me much of what I know about navigating politically charged waters and how to build trust. I'm so grateful to call both of these men mentors and friends. Of course, I wasn't an empty vessel when they met me. My parents gave me a good work ethic and practical skills, and have always supported my professional interests, even if they didn't always understand them. Although the American Fisheries Society (AFS) is not exclusively an aquaculture organisation, it has been instrumental to my professional development and awareness of the issues in aquaculture. AFS is the professional home for all fisheries professionals – people who do fish culture, yes, but also fisheries management, genetics, physiology, water quality, socio-economics, imperilled species… you name it. Aquaculture draws on all of these disciplines and more, so having this network has really helped my understanding and appreciation of the issues.
Describe a typical day in your current role with Riverence and Evaqua.
My role is to provide science leadership and research project-management support for both companies and Spring Salmon's other ventures. That means I don't really have a typical day, and that's one of the things I like best about my position. One day, I might be preparing a synthesis of peer-reviewed literature for our staff, the next I might be conducting a field experiment at one of our farm sites. I get to do what I'm best at, but I also get an opportunity to play in other sandboxes, using different parts of my brain to support the team.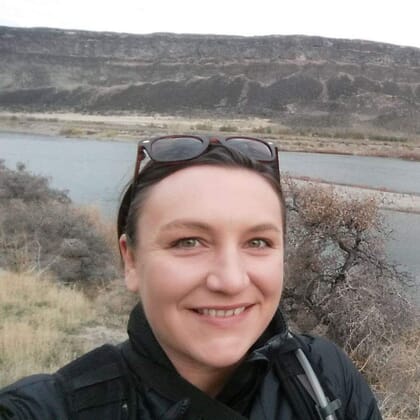 What are the key (aquaculture-related) issues you contend with as president of the American Fisheries Society?
The biggest issue I deal with in aquaculture in both my day-to-day life and as AFS president is misinformation or the absence of information altogether. Most people aren't that knowledgeable about aquaculture. In the absence of good information or personal experience, people tend to view the unknown with scepticism. I find that once people understand why and how fish are raised, they're comfortable with it. Getting accurate information out there is the biggest issue.
It's not a challenge that's unique to aquaculture or fisheries. Waning science literacy, distrust of scientists and public officials, making your message matter to the public – these are challenges that every branch of science is facing.
What would be your dream role in aquaculture and do you think it's realistic to achieve?
I've had three dream jobs in my career. When I was a professor, that was the dream job; the same was true when I worked for the state of Idaho. What I do right now is my current dream job. My ideal role has changed as I've grown as a professional, acquired new interests and skills and as the career landscape has changed. As I said before, there are lots of different ways to find professional fulfilment in fisheries and aquaculture – I don't think people should get locked into the idea of a single dream job, because that will evolve over time.
You're a vocal proponent of promoting diversity in the sector, why is this so important?
Diversity matters in the fisheries profession for the same reasons that it matters in fisheries ecology or management: it is absolutely essential to resilience and sustainability. Directly or indirectly, we're all responsible for the conservation and wise use of natural resources held in public trust. It's essential that the aquaculture industry, fisheries management authorities etc represent and include those people whose resources we strive to understand and manage and whose needs we try to meet. This isn't to say that one race, gender, or ethnic group can't address the needs of another, but we must recognise that no community fully represents the needs of others and no group has a monopoly on solutions to the complex problems we face in aquaculture or in natural-resource conservation and management.
I haven't encountered what I would consider overt sexism in my career, but I have known marginalisation and had my strengths undermined by labels like "pushy", "ambitious", "nasty". I suppose I'm grateful that my experience has been relatively unsullied by what other women or underrepresented groups have faced in their careers. But even fleeting feelings of "otherness", isolation and undervaluation can dissuade smart, productive, formidable people from joining our profession. We all see the world through the lens of our own experience. The future of fisheries and aquaculture depend on our ability to understand and respect these differences and make the profession more diverse and welcoming.
What advice would you give to women looking to start a career in the sector?
Network, network, network. There's evidence that making connections is one of the most successful ways for women to get ahead, in any profession. Every professional opportunity I've had has been related – in one way or another – to a professional connection I had. Getting involved in AFS – not just paying dues, but editing a newsletter, serving on a committee and so forth – is how people have come to know me and my strengths. It's also how I developed skills and experience that weren't directly related to my "day job", but helped me do my job better (or prepare for the next one). It doesn't have to be AFS, but I strongly encourage everyone to find a way to build a network and stretch themselves professionally.
Your book, Understanding Aquaculture, comes out on 3 January, why did you decide to publish a book on the sector?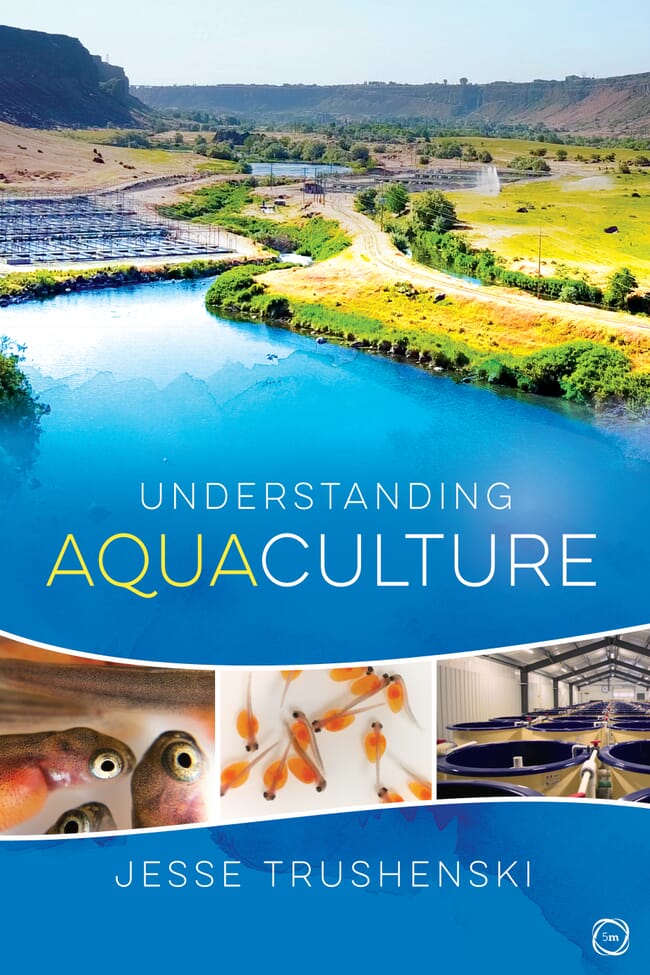 For years, I heard comments like, "Oh, I would never eat farmed fish – it's mushy and riddled with chemicals." Or, "I've heard that fish farming is bad for the environment." I started to think of these offhand comments as teachable moments, a chance to set the record straight. Anyone who works in aquaculture knows the truth of these matters, but they might not have the counterpoints at their fingertips. Or maybe they're pond farmers so they don't know a lot about net pens. What the industry needs is a survival manual – a "­what you need to know" distillation of the world's most important source of seafood – and that's how I think of Understanding Aquaculture.
Who is your target audience?
When I started writing, I had fish farmers in mind – I wanted to arm them with the facts so that they could address the mis- and disinformation we all face. That's still one of the main reasons that Understanding Aquaculture exists, but I hope that it will gain traction outside of this demographic. The aquaculture industry often preaches to the choir, but that's not who really needs to hear our message. I wrote the book to be accessible to anyone with an interest in aquaculture or farm-raised seafood. Seafood distributors and retailers, chefs and restauranteurs, food scientists, students, practitioners, conservationists, even the casual reader – anyone with questions about aquaculture can pick up the book and find the answers.
What are the key points you'd like your readers to absorb?
So much of what the public has been told about aquaculture is wrong. "Aquaculture uses more fish than it produces." No. The amount of seafood produced by the aquaculture industry vastly outweighs the volume of wild-caught fish that are used as raw materials for feed manufacturing. "Farmed fish isn't as good for you." Nope. The nutritional value of farmed fish and shellfish is equivalent, sometimes even superior to that of wild-caught seafood. "Farmed fish isn't safe." Wrong again. The balance of evidence suggests that farmed seafood is generally safer to eat than wild-caught fish and shellfish. But the most dangerous lie is that aquaculture is not needed, that we can feed ourselves now and in the future by just catching more fish. The truth is that aquaculture is a necessity.
Do you think it will help to convert some of the anti-aquaculture lobby or do you think that those opinions are too polarised or entrenched?
I don't think I would have written the book if I thought it was a lost cause. Some people are staunchly opposed to aquaculture and are unwilling to consider new information, much less change their mind. Although these naysayers are the ones that are most often heard, I don't think they accurately reflect the population at large. I think most people are a bit sceptical, but mostly ambivalent – they don't know much about aquaculture, so they don't really know what to think. Ultimately, these are the people I want to reach and inform.
You're a keen foodie. Do you have any favourite seafood meals?
I still occasionally dream about a seafood gnocchi dish I had in Italy in 2005 and have never been able to recreate or find elsewhere – it's completely ridiculous, but it's true! It's decidedly less cosmopolitan than scallops and mussels on the Amalfi coast, but the humble tuna fish sandwich brings back memories of my childhood – it's my #1 comfort food. I also love our company's fresh steelhead and smoked trout, which we eat at home a lot. One of our favourites is broiled steelhead with a fennel and panko crust. There's something really special about being able to share it with friends and family and say, "This is what we do, we helped raise this fish."
For more information, or to order a copy of Understanding Aquaculture, go to: https://www.5mbooks.com/understanding-aquaculture.html