Briefly describe your aquaculture career
I graduated as a marine biologist with dreams of diving in Fiji and living on a boat, sailing away into the sunset. Despite chasing my dreams by travelling and experiencing the world, I soon realised that the cheapest way to get up close and personal to your favourite marine life was through culturing them. I became an aquarium curator and dived in huge tanks with some amazing animals for a year. From there I progressed to work for to a small stock-enhancement charity, the National Lobster Hatchery (NLH), 14 years ago, where I discovered a harmonising balance between aquatic culture and marine conservation (saving the oceans – as every young marine biology graduate dreams of!).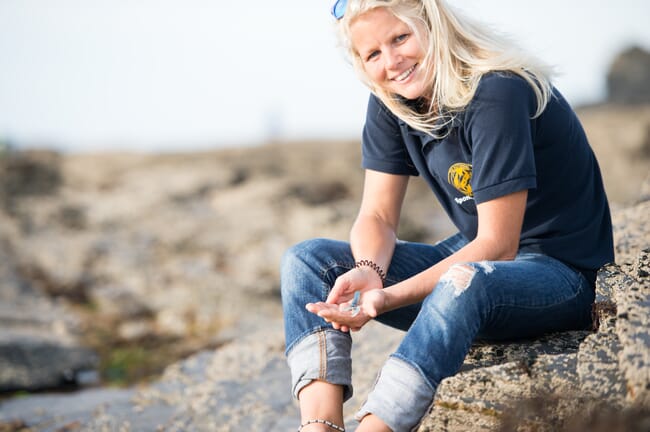 Lobsters are charismatic, charming and fulfill my inquisitive nature – every day is a school day and, over the years, I've spearheaded many projects that increase our understanding of lobsters and how to culture them. From being a lone researcher to leading a team of six, I've grown with the business and now lead multidisciplinary collaborative research projects that have a global impact. I'd never have dreamt where life was taking me when I started my degree but I wouldn't work in any other sector now.
What inspired you to start in aquaculture?
My inspiration comes from my love of marine animals and my desire to learn more. Working with a species not currently exploited in the aquaculture sector, and having a unique opportunity to help shape and develop the future of lobster aquaculture, gives me a real buzz. Being able to combine this with improving the NLH's stock-enhancement work – by producing larger, healthier, fitter lobsters for release back into the wild – adds another level of excitement, which comes from helping to conserve and protect fisheries. It is my love of working at the forefront of both aquaculture and fisheries enhancement that keeps me so interested and engaged.
Describe a typical day in your current role
My role varies from day to day. One day I could be out at sea checking on the UK's first pilot lobster farm; the next I may be travelling the county, country and globe to represent the charity and disseminate our work and findings across fisheries and aquaculture industries. Another day might be spent working with students and in-house researchers to develop and implement project ideas. Alternatively, I could be doing more administration-based tasked, such as applying for funding, which is essential to keep traction on obtaining our research aims and objectives and retaining our global standing as leaders in the field. As a manager I also get to work closely with my staff – training, appraising and monitoring progress on a day-to-day basis.
What's the most inspirational experience you've had working in aquaculture to date?
The most inspirational experience came when I secured the funding for Lobster Grower II – a £3 million multidisciplinary collaborative research project which could take my personal vision of lobster aquaculture from conceptualisation to reality. And the moment when we hauled the first batch of two-year-old lobsters up from the site and saw how well they'd done in a low-carbon, no-feed system that works in harmony with nature was priceless.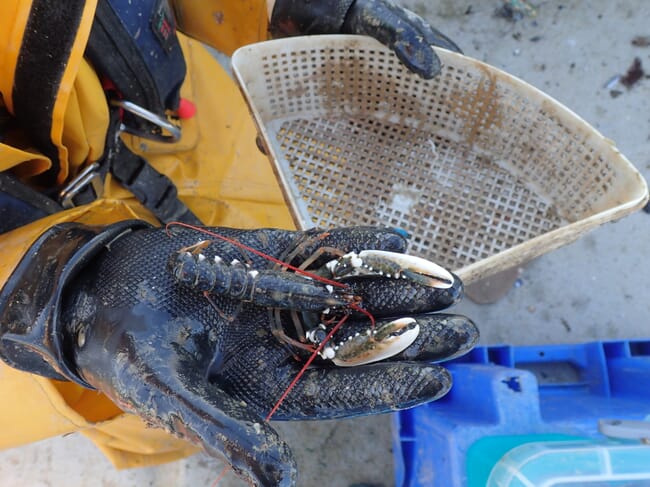 What's the most unusual experience you've had in the sector?
The most unusual experience for me came recently at the Scottish Marine Aquaculture Awards when the NLH, a small charity in the depths of Cornwall, was recognised in a national arena for our hard work and efforts in the aquaculture industry. This for me was a turning point and a realisation that the work we are doing is of industry importance. We may have dreamt this, but the recognition is invaluable.
Another was hauling a triggerfish up on the top of one of the tiny lobster-rearing containers – a one-in-a-million chance and probably the only successful day's fishing I've ever had.
How important are sustainability concerns to you and how do you address them in your work?
The NLH is a farsighted charity which aims to bring fishermen and scientist together to help support the sustainability of lobster stocks around Cornwall and the Isles of Scilly through stock enhancement, so sustainability is at our core. As an individual this drive for sustainability is what drew me to work at the NLH. With the negative connotations that exist around aquaculture, education and outreach are our key tools for ensuring the general public can be armed with the correct information to make sustainable choices when it comes to food. We are also currently developing a sustainable form of mariculture, which requires no feed inputs, as it relies on the natural settlement of marine species as its sustainable food source.
What new technical or product innovation do you think has the most potential to change the sector?
From a personal perspective, pioneering the development of a system for rearing a species not currently exploited in aquaculture could have a huge impact on the sector. And in developing these techniques and technologies our stock-enhancement work can be used in combination with full grow-out aquaculture, supporting the world's ever-increasing protein demands through enhancing the fishery while also providing a form of relief to the natural stocks.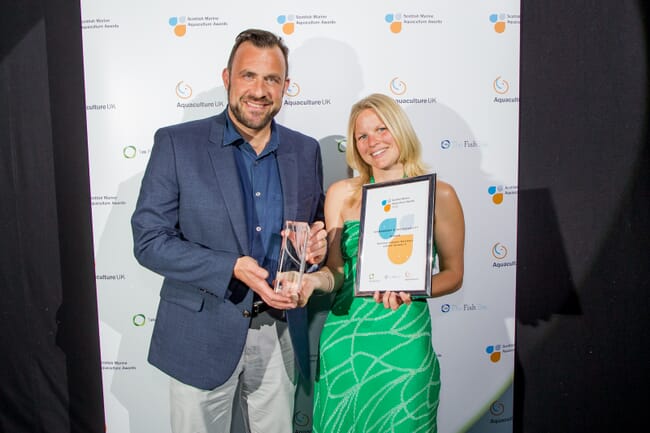 Are there any individuals or organisations who you've found particularly inspirational?
The most inspirational people in aquaculture are those people I work most closely with – my co-workers, who on a day-to-day basis can test you, surprise you with their visions and encourage you when that long day at sea pushes you to your limits. I'm inspired by being able to give people an opportunity to learn, engage and secure skills in this exciting, innovative sector.
Have you faced any particular challenges as a woman in aquaculture?
I wouldn't say I have faced any huge challenges through being a woman in a male-dominated sector. If I'm honest, my experience of the sector has been a smooth ride to where I am today as research and development manager for the NLH. The only real problem I have is convincing my colleagues that I'm ridiculously strong for my size and able to lift heavy equipment!
What advice would you give to women looking to start a career in the sector?
Do what you enjoy doing and chase your dreams. Volunteering is also important – it gave me the opportunity to show my worth and what I was capable of and I believe I wouldn't have had the opportunities now without putting myself out there in the field and making contacts.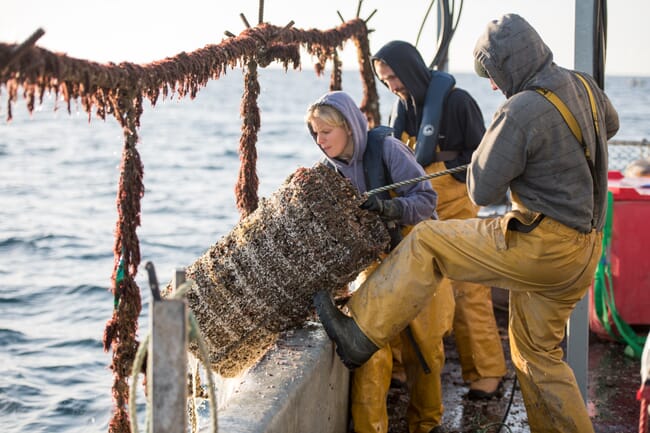 What would be your dream role in aquaculture and do you think it's realistic to achieve?
Any role that really made a difference: one where I can use my knowledge, skills and practical ability to help make a change. If I'm honest my current role ticks all the boxes (apart from my dream of living in a hot country) and I'm so excited to be at the forefront of making a thriving lobster aquaculture industry.
What has been the industry's greatest accomplishment in recent years?
The growth of the aquaculture sector is incredible and I'm in awe of some of the automated technology that has been developed to improve production and reduce costs, though I do feel that the industry's growth patterns are a cause of some of the disease issues out there.
What outstanding challenge would you most like to solve?
I love a challenge and that's what's kept me engaged with the NLH for so many years. There is so much to learn and so much to improve when it comes to the culture of the clawed lobster. For me a career dream would be to realise commercial aquaculture in the species; overcoming all the hurdles to make an industry-wide impact would be an outstanding achievement.